Recently, we talked about AOMEI Backupper Professional and now, we are diverting our attention towards AOMEI Partition Assistant Professional Edition. It is an easy to use software that offers simple options for disk and partition management. This multifunctional disk partition software assists you to optimize your disk performance. The software comes with a user-friendly interface and makes disk partition management easy and safe. Here is your chance to win free license of the Pro edition.
Let's check out its features:
Resize Partition
AOMEI Partition Assistant provides you options to quickly resize partition without any loss of data. It allows you to accurately extend or shrink original partition size and keeps the original data from losing during the whole operation. It also supports move partition and solves your problems of low disk space.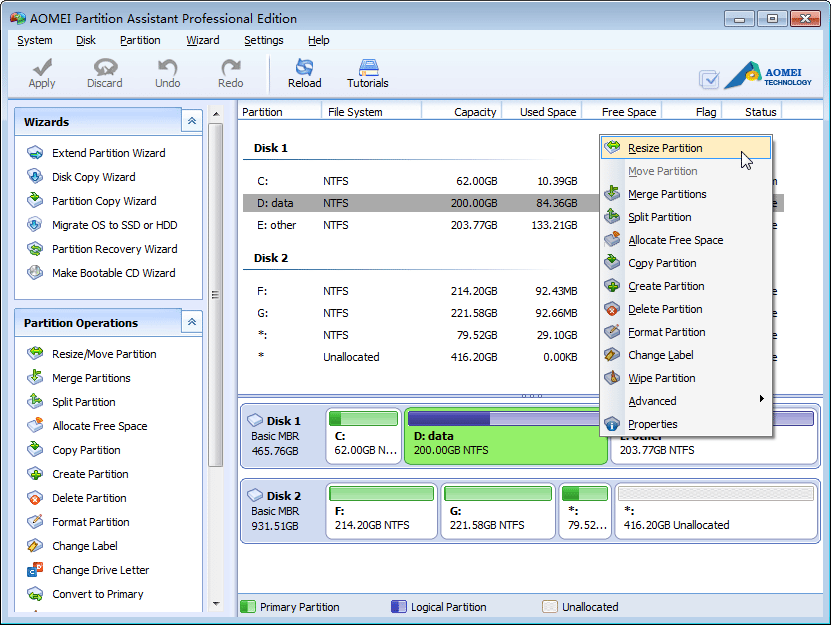 Merge Partitions
AOMEI Partition Assistant allows you to merge two partitions to one or combine any unallocated space to existing partition. You can merge two adjacent partitions and backup all data in a safe place to avoid unexpected data loss. With this software, you can merge unallocated space into a partition to make the PC running smoothly.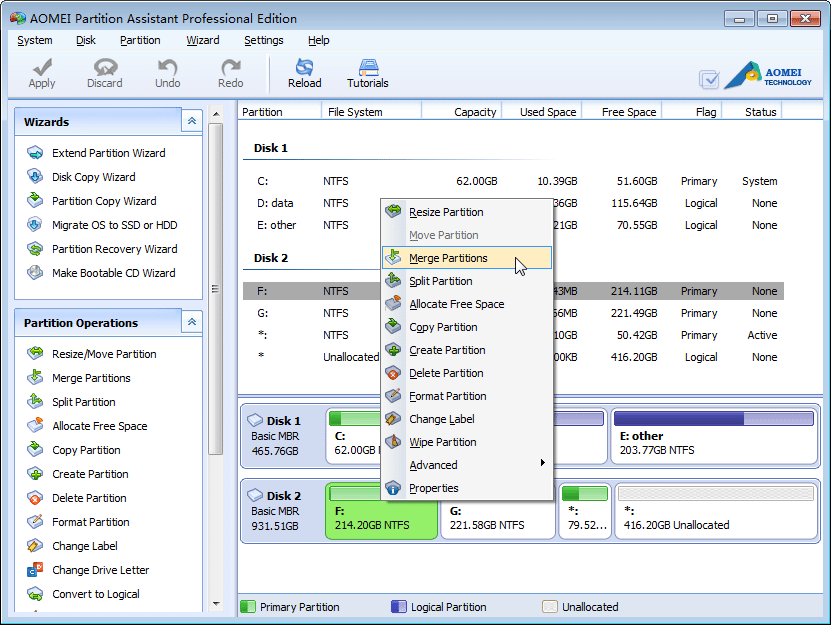 Split Partitions
There can be many reasons when we need to split partitions for different purposes. AOMEI Partition Assistant splits the original partition into several small ones. It quickly does partition or repartition of hard drive without any need to reinstall OS. Get this software today and customize and split the partition in the way you want to.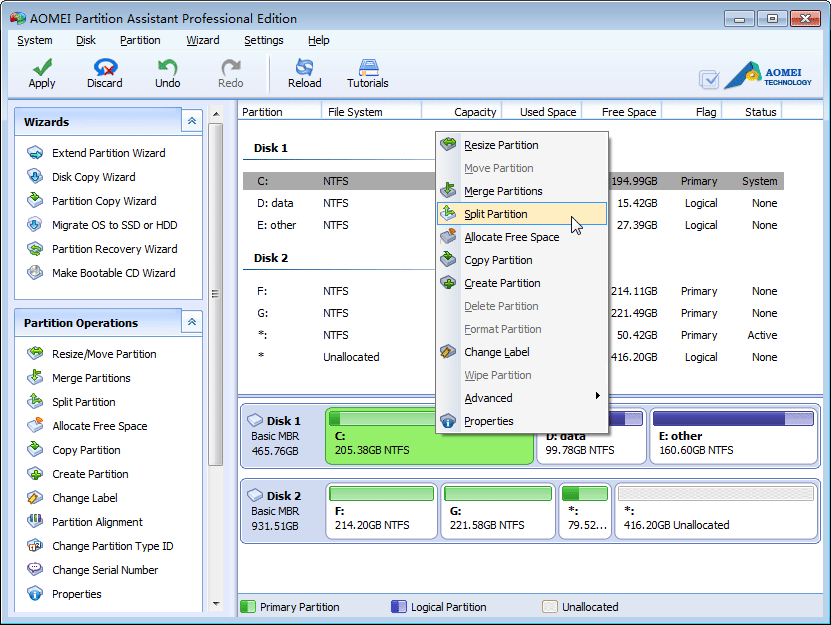 Quick Partition
Quick Partition in AOMEI Partition Assistant has been designed to quickly repartition a hard drive. It applies to partition a new hard drive or repartition a hard drive that already contains partitions. You can specify the partition size, type, volume label etc and a hard drive will be partitioned.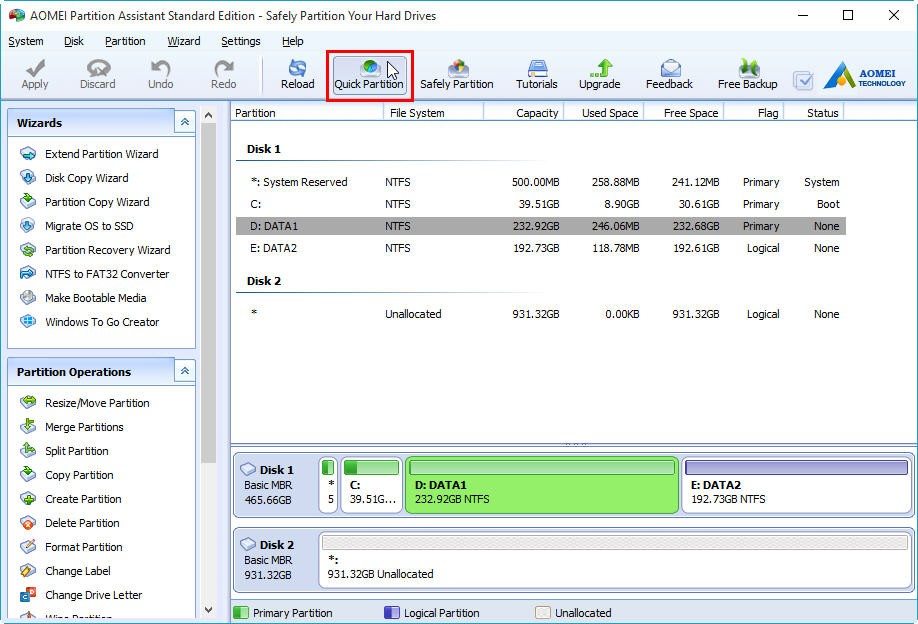 Reallocate Free Space
AOMEI Partition Assistant allows you to directly transfer unused disk space from one partition to other. With just one click, you can rearrange the size of the partition to increase or reduce the partition size. This feature helps you to make full use of disk space. Also, it allows you to customize the size redistributes to other partitions.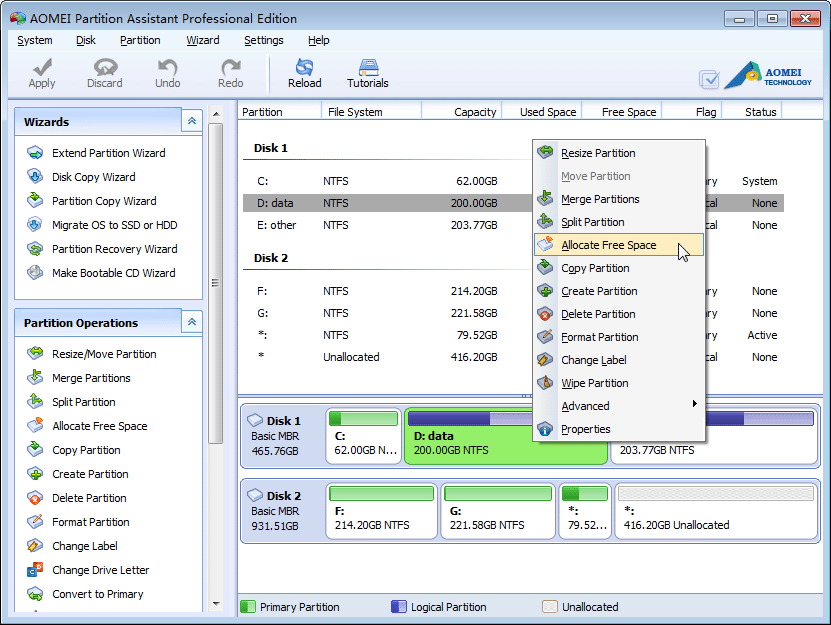 ---
Pros:
Good software for disk partitions
Check partition for errors
Simple, quick and easy
Comprehensive partition manipulations
---
Wrapping Up
AOMEI Partition Assistant is a complete partition manager and comes with comprehensive range of features. It makes it easy to create and manage disk partitions with a single click.
The Pro version costs $49 but here you can get for free. You just need to comment about your favorite partition assistant and you can win a free license of AOMEI Partition Assistant Professional. We are giving away 10 licenses of AOMEI Partition Assistant professional. Share your comments to win.