AOMEI Backupper Professional is a simple yet complete tool for backing up files, partitions and hard drives. It is a comprehensive backup and restore application and works by making a full disk image of hard drive so that it can easily restored in case of a disaster. Here is your chance to win free license to AOMEI Backupper Pro.
AOMEI Backupper Professional
The most impressive feature of this software is that it is easy to use and backs up data as well as entire drives. The Pro version offers support for command-line backups, image merging and disk space management. It offers you complete set of features such as system/disk/files/partition backup, restore and clone as well as scheduled backups, and more. One can also merge images and do dynamic volumes backup. Let's have a look at its features:
Backup Features
The pro version allows you to perform any type of backup. You can choose to restore single backup jobs or an entire system in addition to restoring selected files from a disk or partition image. It comes with flexible options when it comes to backup of data. One can set up a schedule to back up the system or can go for incremental and differential backups. You can also create backups from command prompt or using a batch file. AOMEI Backupper allows you to backup to internal and external storage devices, CD/DVD or even NAS or share network.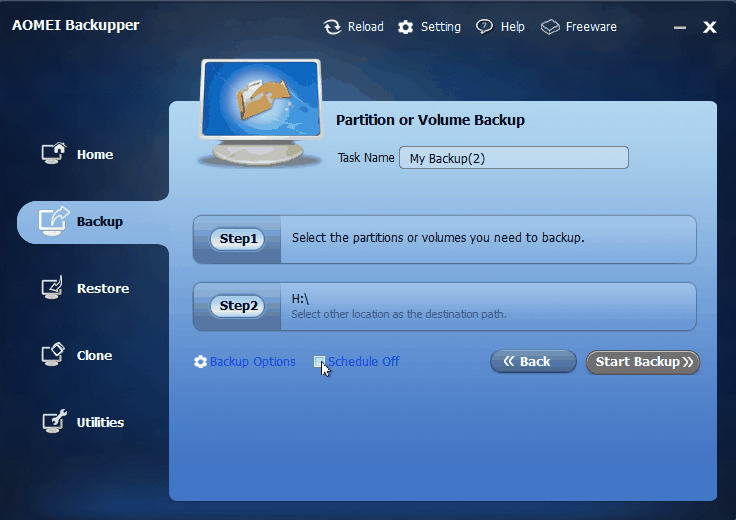 Restoring Features
When you want to restore within Windows, AOMEI Backupper Professional allows you to do so. Backup files or folders can be stored to their initial location or custom one. You can selectively restore individual files from a backup image file without need to recover the entire backup. The Command Line restore allows you to perform system restore, disk restore, partition restore and dissimilar hardware restore from command prompt.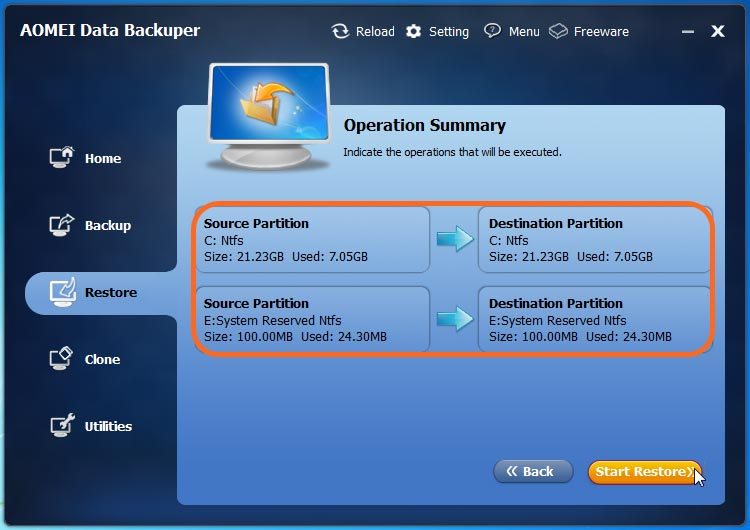 Cloning Features
The software allows you to clone a hard drive to another and resize partitions during cloning. The Partition clone feature creates an exact duplication of your partition to another partition. System Clone allows migrate operating system and all applications to faster SSD or larger hard drive.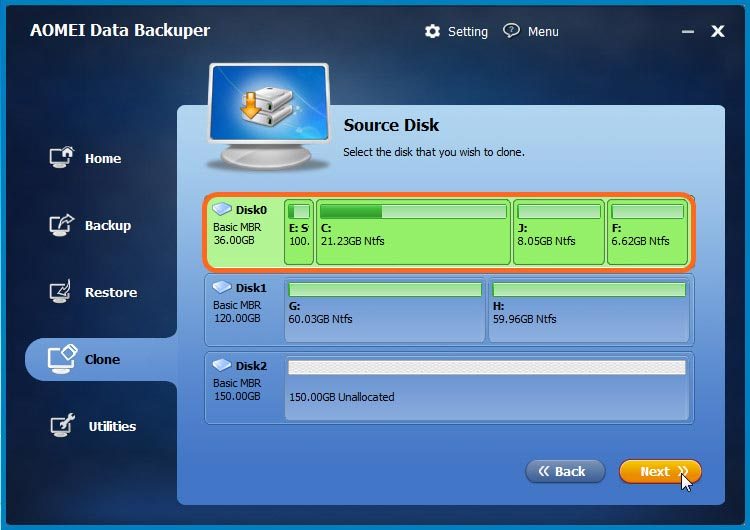 Utilities
Utilities menu gives you features associated with backup software like Create bootable media for creation of bootable rescue CDs and DVDs, Boot Tool to load the micro-system on a network, and Check Image. The program also offers the capability to protect image file from unauthorized access with a password. There's also an option to add comment for backup images as to identify them easily.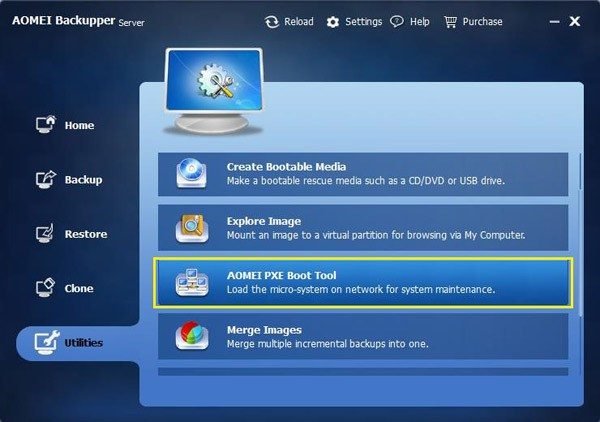 Support
AOMEI provides full support for their products. There are user guides, videos and a list of FAQs as well on the website. It supports multiple languages such as English, Français, Deutsch, Simplified Chinese and Traditional Chinese.
Wrapping up
When it comes to backup software, AOMEI Backupper Professional is a good choice among the users. The software is reliable and allows one to create backups without errors and restore them without crashing.
The professional version comes with 30-day free trial and thereon, $49.00 for 2PCs. But, here is your chance to win free license to AOMEI Backupper Pro.
You just need to tell us about your preferred backup software to participate in our contest. Just comment below and get a chance to win free license to the pro version of this software.
If you like our content, please consider sharing, leaving a comment or subscribing to our RSS feed to have future posts delivered to your feed reader.

Please follow us on twitter @CodeRewind and like us on facebook