Backup of all important data is essential for computers and cannot be ignored. We have often talked about useful backup software and have also covered reviews on iDrive and CrashPlan. Today, we are reviewing an. It is called as EaseUS ToDo Backup and comes with a clearly set out and easy to follow interface. The application provides both file and system backup.
About EaseUS ToDo Backup:
EaseUS ToDo Backup software allows you to create backups effortlessly. The company offers a comprehensive suite of products to meet the needs of everyone. It is fast, easy and comes with amazing features. ToDo Backup Home 9.0 is the latest version of the software and comes with tuned user interface with ease-to-use features for smooth backup.
Let's have a look at its features:
File and folder backup
It basically makes a copy of files and is suitable for securing useful documents or data. The size of backup is determined by data and on successful backup; it runs "incremental backups" subsequently which backups the files that have changed.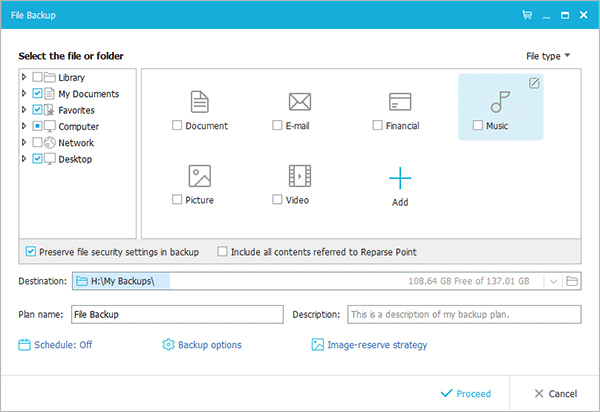 Partition and Drive Backup
When you have lot of applications installed, it is the best option to consider. It saves a copy of your entire computer including operating system. You can simply change the broken drive and restore everything back in a few hours.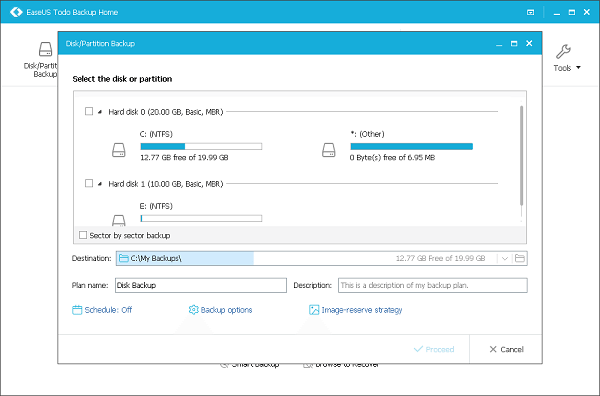 Smart backup
Smart backup looks similar to file backup but the core difference is that Smart Backup updates the backup whenever changes are noticed in source folders or in source files.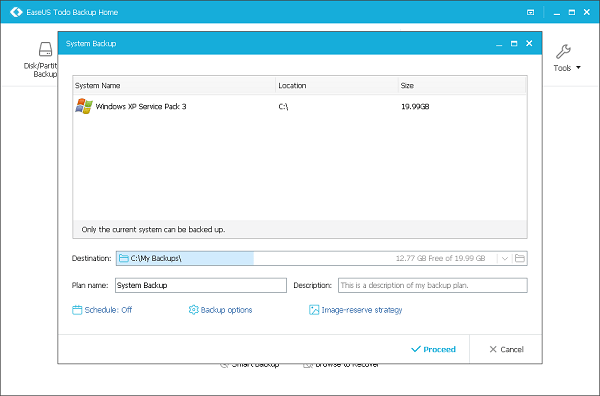 A look at recovery features
System restore allows you to quickly recover your entire Windows system backup within minutes. There's System Transfer to transfer your windows system from one PC to another and Flexible Disk Restore allows one to quickly restore what you need. Outlook Restore is another amazing feature that lets you perform recovery for Outlook Express or Outlook 2003/2007/2010/2013/2016.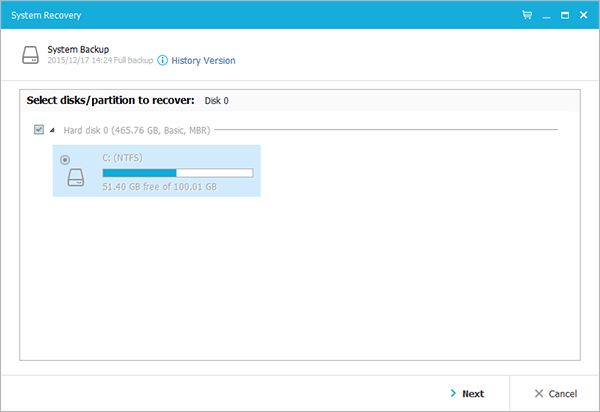 Cloning
It enables you to clone a hard drive using a destination hard drive. When you need to migrate data from a drive to another, it is an excellent option. You can also program it to run backup jobs at most convenient times and does not interfere with your work on the computer.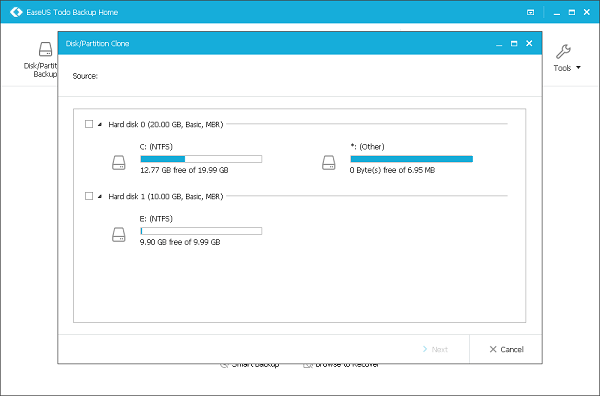 Ease of use
Before you start any backup, you may want to click on tools and select the option to create an emergency repair disc. The settings are easy and you will have options for each individual backup method. The free version comes with all the features of basic disk imaging and backup. It encourage you to upgrade to one of their paid versions.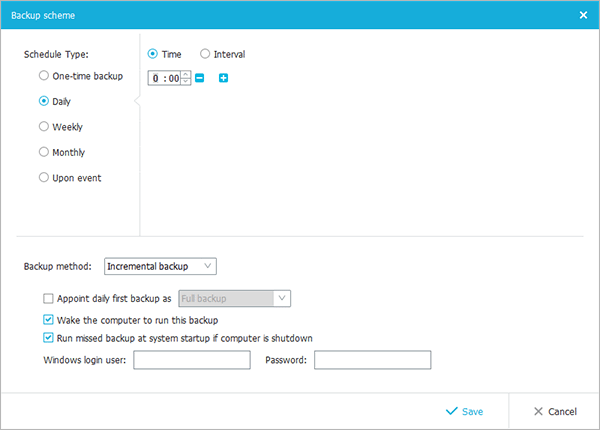 Wrapping Up
To wrap-up, EaseUS ToDo Backup is a user-friendly backup utility that comes with a full set of powerful tools to help you keep backups. It imposes a high standard for free backup solutions. The options available for creating a backup file are impressive and comparable to what paid products offer. It allows you to perform both incremental and differential backups and also allows you to create images of the drive.
Are you a user of EaseUS ToDo backup software or use some other backup tool? Let us know in the comments.