About Fossil Q Founder Connected Watch
Fossil is a renowned maker of watches made of quality material and consistent style. Now, the fashion company is bringing its watch expertise to Android Wear with Q Founder smartwatch. Q Founder is the result of close partnership with Intel and Google. Google has provided the Android Wear operating system while Intel's Atom processor is inside the watch. Let's have a close look at features of this smartwatch:
Design
The Q Founder Smartwatch looks very beautiful with its 46m round case. The case is technically same size as men's version of Moto 360 but it is a couple of inches thicker. The back of the case is smooth and allows the watch to sit comfortably on the charging dock.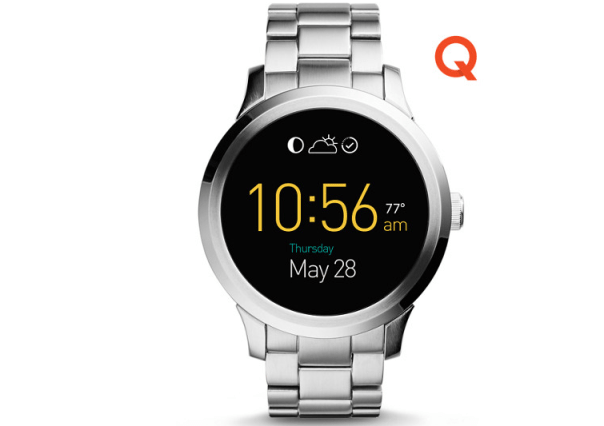 Display
It has a bright LCD display and powered by Intel Atom processor. The vibrant colors shine through beautifully on the 1.5 inch display. Like other smartwatches, the display is always on but dims after a few seconds so that it doesn't distract you. There's also a way to manually dim the display by placing your palm over it.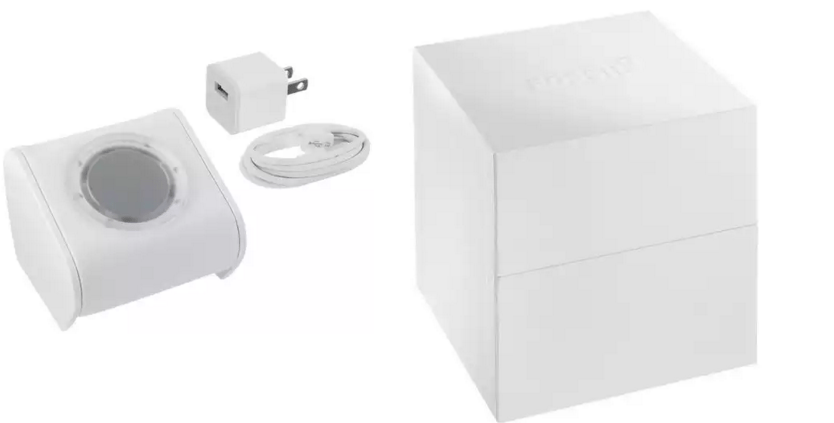 Software
Q Founder runs on Android Wear and update to Marshmallow will happen at some point. The smartwatch has its own companion app. It offers four watch faces to the users and these are Classic, Fred, Kaleido and Roulette. Each one is customizable to different degrees. For example, in Classic watch face, you can choose which complications you want to add. There is a great range of fantastic watch faces available on the Google Play. One essential feature missing on the Q Founder is the ability to check heart rate.
From Android Wear app, you can access everything such as notifications, setting up Founder etc. similar to other Android Wear watches. When done, you will receive phone notifications and Google Now cards.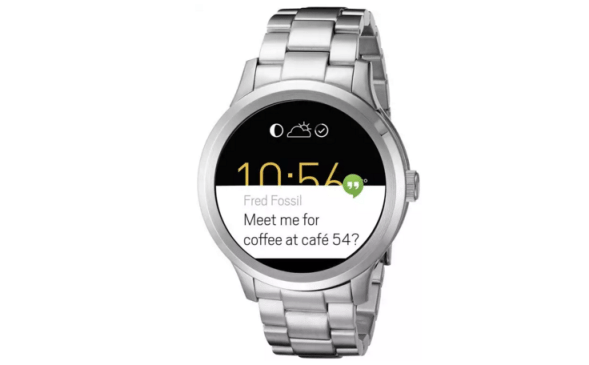 Hardware and battery
It packs 1GB of RAM with 4GB of internal storage which can be used to put your music on. It is powered by Intel Atom Z34XX processor, breaking away from Qualcomm processor packed into most other Android wear watches. There's a3-axis accelerometer alongside a 3-axis gyroscope. The built-in activity tracker lets you know how many steps you have taken and calories you have burnt. There's a 400mAh battery and according to the company, it comes with an estimated 24-hour battery life.

Specifications
Here's a quick look at the specifications of this device.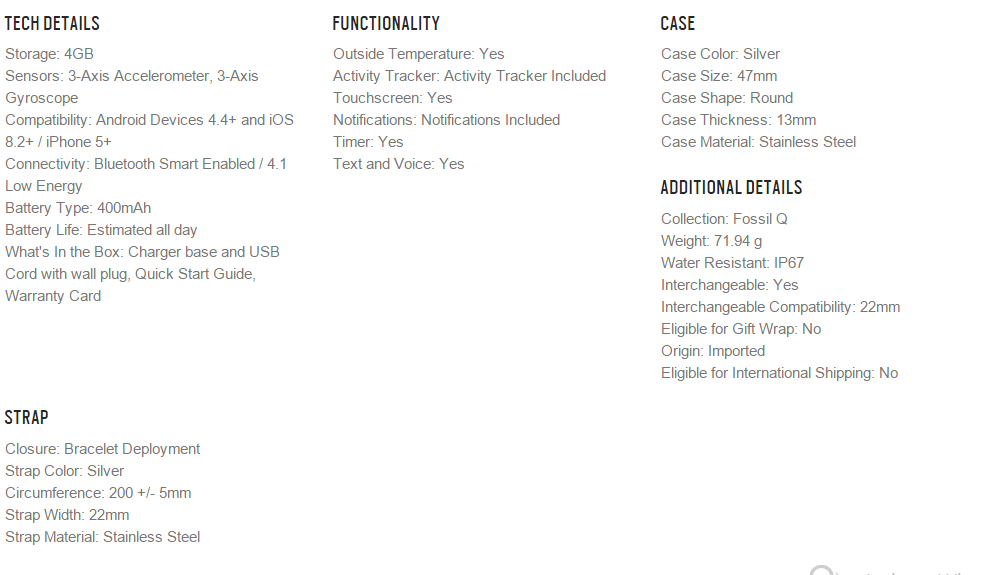 Image Credit: Fossil.com
---
Pros:
Beautiful design
Impressive build quality
IPS display
Affordable
Cons:
No heart rate sensor
Ugly back bar at bottom of screen
Big design won't be for everyone
---
Wrapping up
Q Founder is one of the best looking Android Wear smartwatches of 2015. The software needs more work and battery life is not just good enough. On the other hand, its affordable price and great looks along with features of fitness tracking is a great plus. Let's hope they refine it more in the future models and add support for Windows platform also.
You can buy the Fossil Q Founder from Amazon.com for $275. Do you like the Q Founder? Share your views with us in the comments.