Microsoft SideWinder X4 comes with many features and starting with the looks, it is really impressive. The sleek design and flat keys are sure to attract many keyboard lovers towards it. It comes with a nice-looking wrist rest that adds to the visual quality of the keyboard. Let's look at its features:
Lighting
The back-lit keys of the keyboard work excellently. When you press the light button, it will allow you to adjust the brightness and turn it off. The keys glow with a nice soft red color which is pleasing on the eyes. Multimedia keys are included in the keyboard along with a calculator button above the numbers on the right side. Simply pressing the calculator button brings up the on-screen calculator.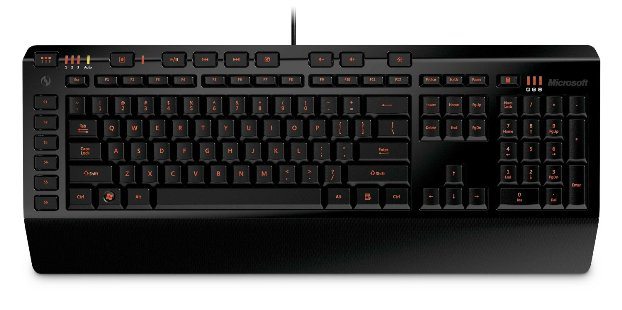 Performance
It comes with a rejuvenated gaming hardware division, designed with jog wheels and detachable number pad that can be hooked up to the left or right side. The keyboard comes with a plethora of exciting features. It includes three levels of backlighting, media controls, macro record button and six macro keys. The SideWinder X4 is very responsive during gaming sessions. With this keyboard, you will enjoy pressing multiple keys at the same time. For gamers, this keyboard is worth the price and will not incur any problem in moving forwards or sideways in diagonal direction.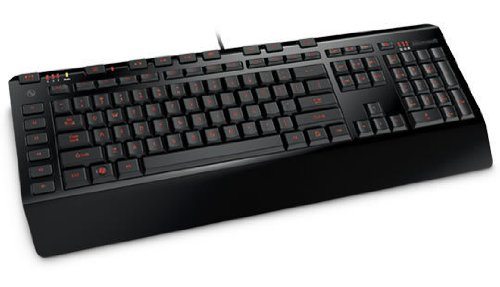 Noteworthy
Typing on the keyboard feels natural and also, the keys are spaced apart correctly. It feels nice when you press down keys and clicking sound is also nice. The six macro keys are quite useful which come with 3 presets, totaling to 18 configurations. Recording is simple and one can perform it easily. The driver has extensive list of default functions for keys.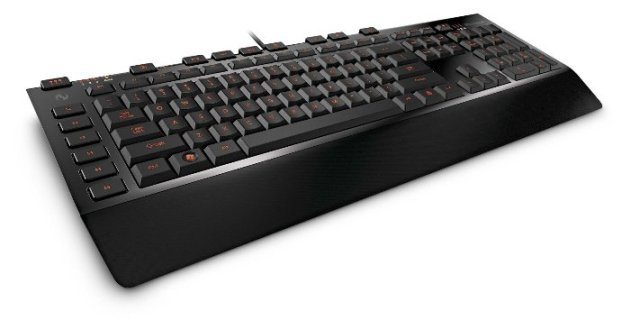 ---
Pros:
Durable and light-up keys
Backlight, macro and media keys
Good value for money
Comfortable wrist rest
Cons:
Glossy surface area
Media keys launch Windows Media Player
---
Conclusion
All-in-all, Microsoft SideWinder X4 is an efficient keyboard which is pleasing to look it. There's little trouble with drivers and media functions, but otherwise the keyboard is really a good choice for game lovers. Its sleek and modern appearance is sure to impress you. The backlighting looks amazing at night. You can but it from Amazon.com at competitive prices.
What are your views about SideWinder X4? Will you consider buying it? Let us know in the comments section below!
If you like our content, please consider sharing, leaving a comment or subscribing to our RSS feed to have future posts delivered to your feed reader.

Please follow us on twitter @CodeRewind and like us on facebook