In recent times, plagiarism has elevated to high ranks. Whether you are a teacher, student, website owner, educationist or scholar, you need plagiarism checker at one point or the other. With many online plagiarism checkers available, it has become easy to check duplicate content.
Today, we are talking about the best and most popular plagiarism checkers that have become an integral part of our digital lives. These services ensure that your content is not being used by third-parties. You can choose the one that best suits your needs.
Here are the best online plagiarism checkers:
DupliChecker is a popular plagiarism detector tool. It is very easy to use and you just need to copy-paste or upload your document. Click on search and it will show you the complete analysis within seconds. The best part is that it is free to use and offers quick results. When you want to just quickly check duplicity in any essay, website content, articles or thesis, DupliChecker is a good choice.

iThenticate is a must-have in our compilation of best online plagiarism checkers. It comes with excellent plagiarism detection capabilities and compares documents against a privately held and maintained copy of internet. It is easy to use and accepts MS Word, Word XML, WordPerfect, PostScript, PDF, HTML, RTF, HWP, OpenOffice (ODT) and plain text files. You can purchase online credits when checking for up to 10 papers and for more papers, you can take their annual license.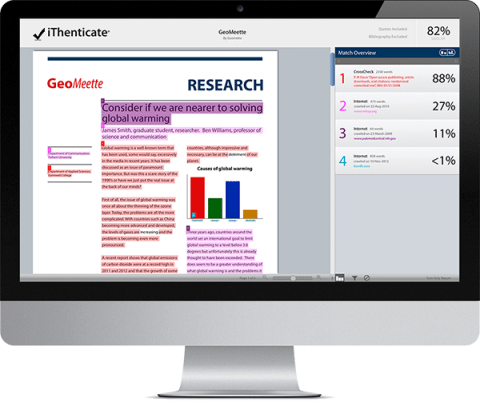 Turnitin is the one of the topmost plagiarism checkers available today. With Turnitin, you can check papers against 24+ billion web pages, 300+ million student papers and 110,000+ publications. It comes with the most innovative technology for evaluating papers. The clear and concise reports are generated within a matter of seconds.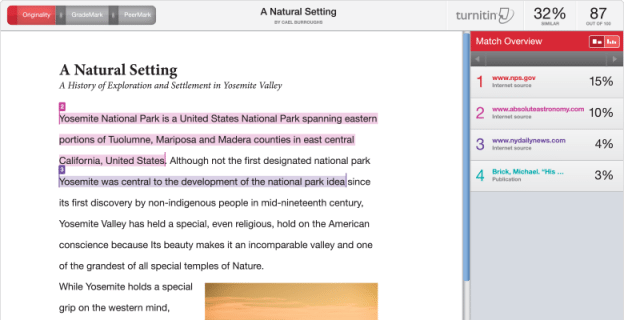 When talking about online plagiarism checkers, we cannot afford to exclude PlagScan. This online checker comes with a number of account options and one can choose as per his/her needs. it comes with a simple interface and provides the most comprehensive plagiarism detection service for the best value. It scans and analyzes your document using complex algorithms, providing you can accurate measurement of plagiarized content.

PlagiarismChecker.com offers you an easy and accurate way to check duplicate content. It helps you find if someone has used your content somewhere on the internet. You can copy-paste the content and click on search to check for duplicate content. Other way is to type your Web page's address and click the Search button. You will get the results instantly.

It is also a good choice when you are looking for plagiarism checker. It is very quick and easy to use. Though it offers free version, but when you subscribe for $8, it will find more accurate plagiarism. The paid version comes with some advanced features like directly uploading Word document instead of copy-paste. It also ignores text in quotes.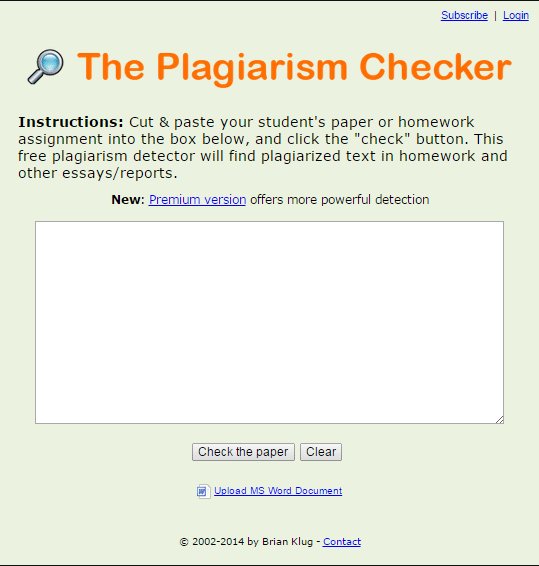 Plagiarisma.net is an efficient free online plagiarism checker. It can be used by teachers, students, educators, scientists, writers and any other person who want to check duplicate content. It accurately detects copyright infringement in your research paper or essay. It takes a few minutes to track duplicate content and offer you the results.
Which is your favorite online plagiarism checker? Is that mentioned in our list or do you have a different choice? Let us know!
If you like our content, please consider sharing, leaving a comment or subscribing to our RSS feed to have future posts delivered to your feed reader.

Please follow us on twitter @CodeRewind and like us on facebook