GoToMeeting provides an easy way to set up online presentations, conference calls, and project collaborations. An amazing feature is that you can switch presenters during the meeting. Thus, a company can present a product from their desktop to different locations at the same time, saving on their costs and time.
Let's have a close look at its features:
HD Video Conferencing
This video conferencing client is available on desktop, mobile as well as wearable devices. The participants can share up to 6 high-resolution video conferencing streams. HDFaces also allows you customizable layouts to adapt to numerous monitor and projector configurations.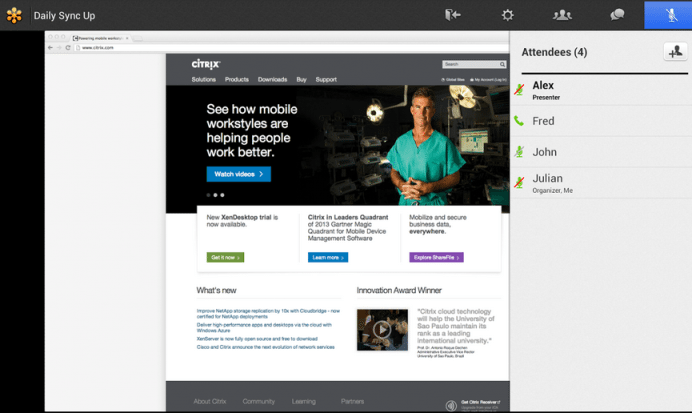 Commendable meeting experience
With GoToMeeting, you'll enjoy a hassle-free online meeting experience. It integrates VoIP, telephone and HD video to offer a professional web conference. It comes with the simplest user interface along with a straightforward scheduler.
GoToMeeting has received rave reviews for providing commendable meeting experience to the participants.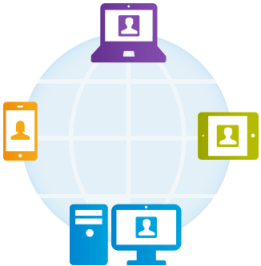 Optimized for businesses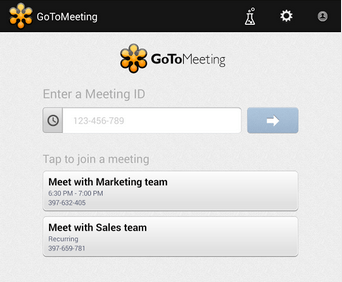 Citrix's web conference service aims to provide the best experiences to attend meetings. You can control settings to other languages and can also select toll-free numbers for specific countries. This way, you'll be able to call for free in other countries. Participants just need to enter the meeting ID code to join the meeting. When they join by phone, they need an audio PIN.
Secure Meetings
With GoToMeeting, you don't have to worry about the safety of your meetings. It uses standard 128-bit encryption to protect meetings in progress while the recorded ones are safely stored within the same server.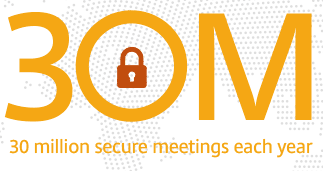 Multi-user accounts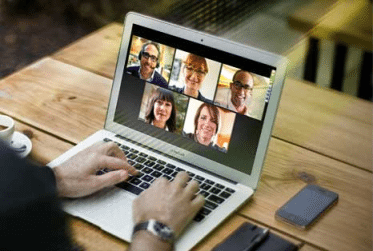 With an Administration Center, you can deploy and manage multiple GoToMeeting organizers. You can sign up organizers, manage and control their online meeting and webinar access, and you can also generate reports about meeting usage.
Compatibility
Here are the system requirements for GoToMeeting:
For Windows Users:
Internet Explorer® 7.0, Mozilla® Firefox® 3.0, Google™ Chrome™ 5.0
Windows® 7, Vista, XP or 2003 Server
Cable modem, DSL, or better Internet connection
Dual-core 2.4GHz CPU or faster with 2GB of RAM
For MAC users:
Safari™ 3.0, Firefox® 3.0, Google™ Chrome™ 5.0
Mac OS® X 10.5 – Leopard® or newer
Cable modem, DSL, or better Internet connection
Intel processor
For iPad, iPhone or Android Users:
Free GoToMeeting App from the Google Play or App Store
Wi-Fi Connection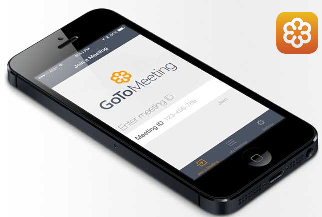 ---
Pros:
Affordable
Simple interface
HDFaces works excellently
Cons:
Requires access codes and PINs
Does not integrate with social media
Lacks cloud storage
---
Wrapping Up
GoToMeeting is a powerful web conferencing service with an easy interface. The flexible options work well and there is a host of interesting features. While not the best, its international features and audio and visual options make it worth considering. It goes with a straightforward approach to your video conferencing needs – without requirement of any complicated setup.
You can get it from Citrix.com and give it a try! Let us know how you feel about it in the comments section below.
If you like our content, please consider sharing, leaving a comment or subscribing to our RSS feed to have future posts delivered to your feed reader.

Please follow us on twitter @CodeRewind and like us on facebook