Meet Philips SHB9850NC Headphones
Philips latest headphones in the latest entry to the over-ear headphones industry. It attempts to offer premium features without making a hole in your pocket. The USP of these over-ear mid-range Philips SHB9850NC headphones is that they come with 99% noise cancellation features. They have been designed to provide solution to the noise issues being faced by listeners while using the headphones.
Let's have a close look at Philips SHB9850NC headphones:
Design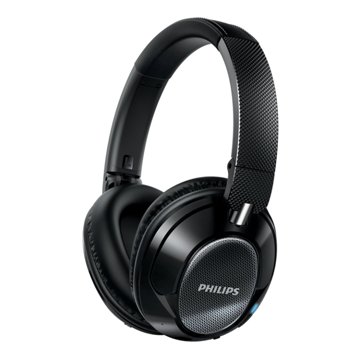 The compactly designed ear cups of Philips SHB9850NC headphones are attached to a slim top band. The well cushioned ear cups come with a glossy plastic exterior and are comfortable to wear. The right-hand ear cup has touch controls like a single tap plays or pauses the music, swiping up or down adjusts the volume while swiping left or right skips the tracks. Other buttons are on-off button, activate noise cancelling, switch on a mode that pipes the background noise into the earphones to listen for announcements. In addition, it also features Bluetooth on or off button.
Precision Sound
With smart touch control and one-tap NFC pairing with Bluetooth devices, you can enjoy music effortlessly. It comes equipped with high-quality 40mm neodynamic drivers to make sure that music is clear at any volume. An amazing feature of these headphones is that they have multi-pair feature which allows one to play music and receive calls from two separate devices at once. They produce sound with a neodymium magnet which is a very strong commercial magnet.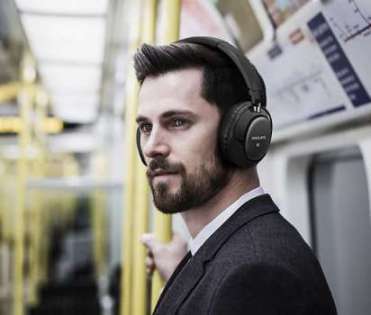 ActiveShield ProTM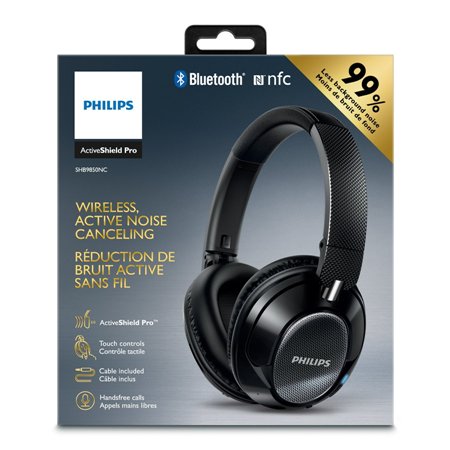 Philips SHB9850NC headphones come with ActiveShield ProTM hybrid noise cancelling technology for four microphones. The two feed-backward microphones are used for cancelling low frequencies and on the other hand, the feed-forward microphones extend the noise cancellation into mid and high frequencies. The combination ensures that the noise gets reduced by up to 99%.
Talking about the battery life, the company claims that it comes with 16-hour battery life with rechargeable batteries. Charging takes just over an hour using the microUSB port hidden on top of the headphones under the headband arm.
Siri and Google Now Compatible
These latest Philips SHB9850NC headphones are compatible with Siri and Google Now and make using virtual assistant an easy task. You just need to press on the earcan button and the Siri on iPhone or Google Now on Android devices will be activated.
Features at a glance:
Responsive smart touch controls
Multi-pairing
Compact multi-way folding
Simple NFC one-tap pairing
Hands-free calling
And many more!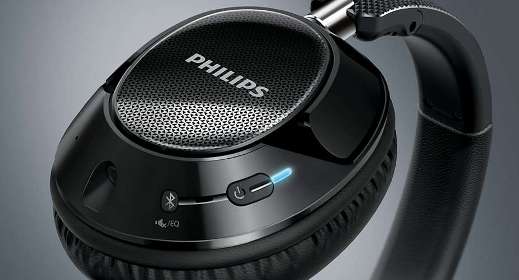 ---
Pros:
Compact
Quality sound
Wireless noise-cancelling
Comfortable fit
---
Buy Philips SHB9850NC Headphones
Wrapping Up
Philips SHB9850NC headphones offer a perfect blend of wireless noise-cancelling and comfortable fit. The fit and weight are excellent and the battery life is also impressive. As they allow multi-way folding, carrying and storing them becomes a hassle-free task. With offering 99% noise cancellation, they are your ultimate travel companion.
You can buy these today from Amazon.com at the price of $179.99 and enjoy free shipping.
Do you like Philips SHB9850NC headphones? Are you impressed with its features? Share your thoughts with us in the comments.