Allrecipes Alexa Skill Helps You Prepare Recipes
Allrecipes is a popular recipe website and has a cooking community. It has now launched its skill for Alexa. This integration guides users through over 60,000 recipes. Undoubtedly, there's no dearth of recipes apps, cooking instructions and websites but this new skill allows one to truly go hands-free. Allrecipes Alexa Skill is much more useful as it can save you from flipping through a cookbook with your flour-covered hands.
Take a look at how Alexa can help you in kitchen in this video:

Hands-free Cooking
You just need to ask and that's it! It will offer you hands-free recipe recommendations along with step-by-step cooking instructions from Allrecipes Alexa Skill. When a user selects a particular recipe, Alexa allows one to control the pace of instructions as well. They can use voice commands to pause, repeat or skip steps to move forward through a recipe.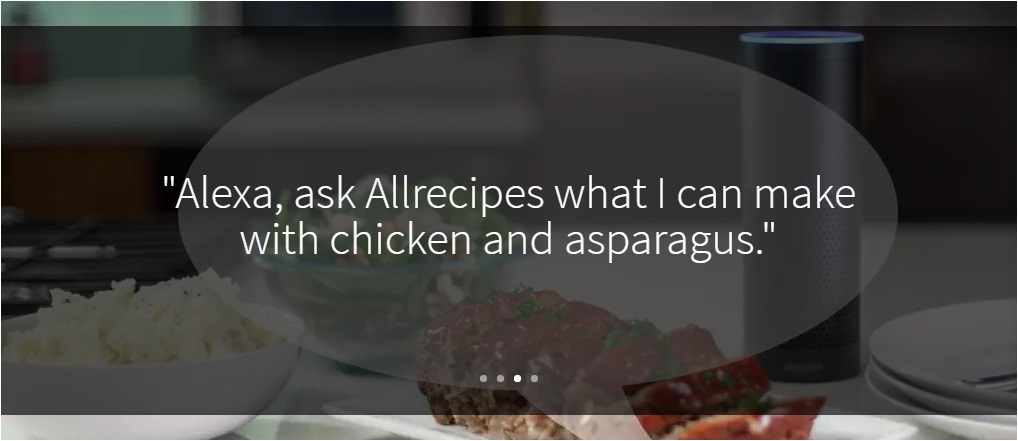 Filter Recipes
You can filter the recipes that are simple and quick to make or based on ingredients available. If you are planning to cook a dish and want to know the ingredients required and the recipe, you can also get that texted via Alexa. In other case, if you have the ingredients and want to know what you can make out of it, Allrecipes Alexa Skill also provides you details of the recipe. You can also ask Alexa about the ingredient measurements in a particular recipe.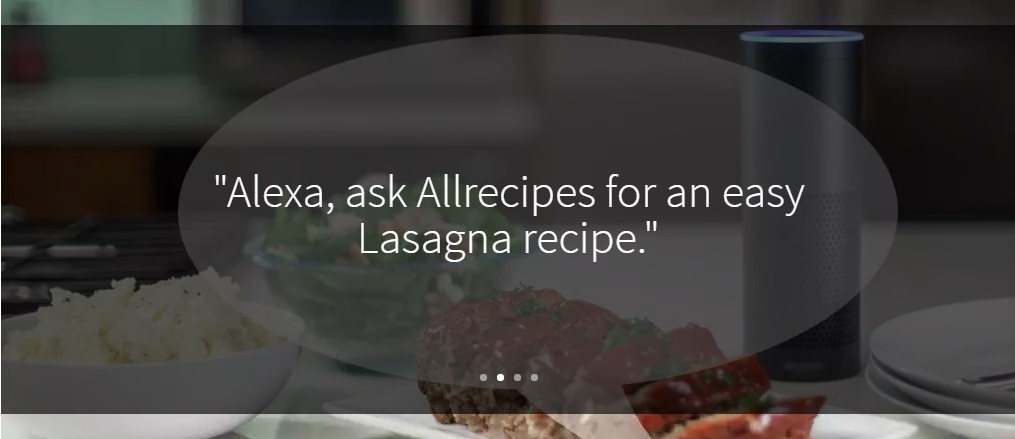 Add to Favorites
You can also add your desired recipes to the favorites and get quick access as and when required. Now, the home chefs using Alexa-enabled devices like Amazon Echo or Echo Dot can quickly pick up recipes based on the ingredients they have and the amount of time they have for cooking.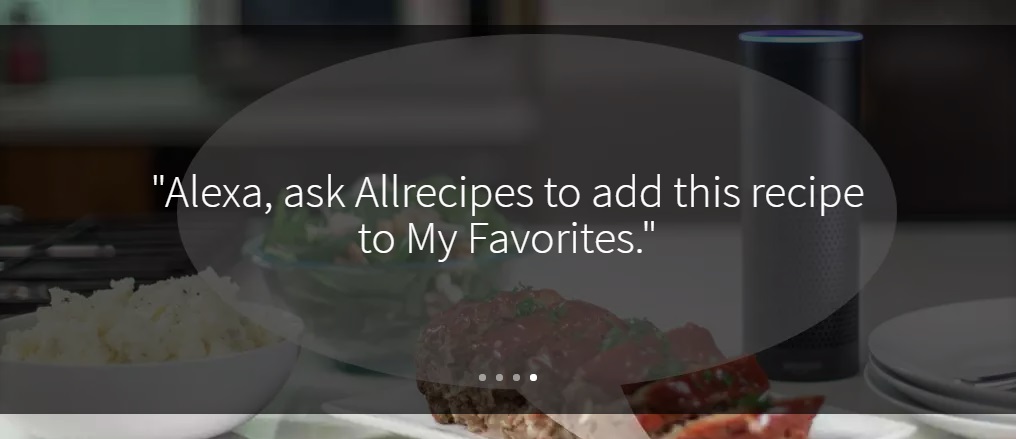 Allrecipes skill is available for all Alexa-enabled devices such as Amazon Echo, Amazon Tap, Amazon Fire TV and Amazon Echo Dot.
What are your thoughts about Allrecipes Alexa Skill integration? Do you like this feature? Share your views with us in the comments.