Here's Amazon Kindle Oasis
Amazon has surprised everyone with announcement of an all-new eReader dubbed Amazon Kindle Oasis. It is the thinnest and lightest Kindle offered by Amazon and allows you to read comfortably for many hours. Let's have a close look at its features:
Design
Amazon's latest eReader has an unusual design and is different from any other eReaders offered by the company over the years. The e-reader is ideally balanced for one-handed reading with its ergonomic handgrip. You can comfortably enjoy reading for many hours. The funky new aesthetic design is a surprise move in the Kindle category. It magnetically snaps into the flip-cover case, which makes it a rectangular package. The all-new ergonomic design features dedicated buttons to effortlessly turn the pages.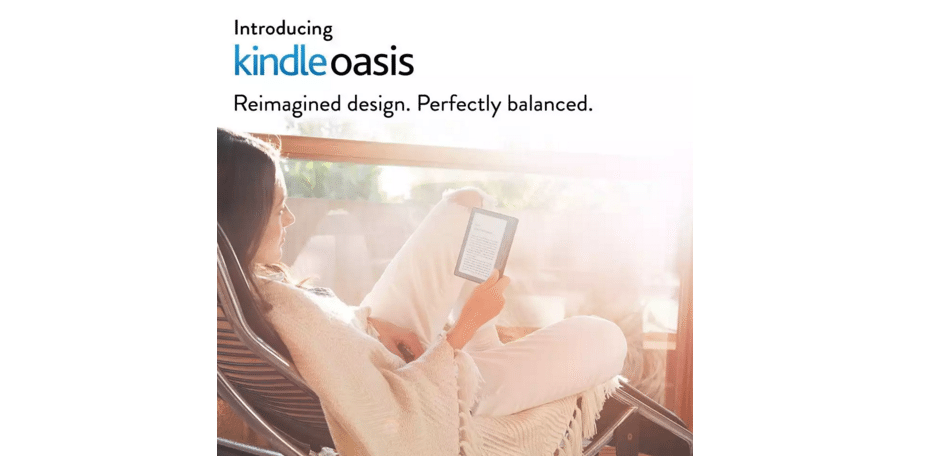 Display
The e-reader features a high resolution 300ppi display on the 6" display size. It is the thinnest and lightest Kindle. It reads like real paper and comes with enhanced built-in adjustable light for perfect reading anywhere and at anytime. The device is super light at just 4.6 ounces and when you hold it in your hand, it's like nothing is there.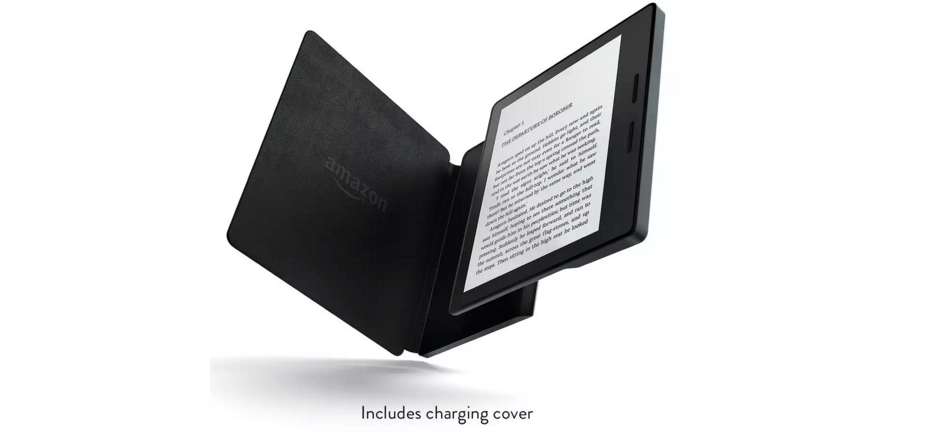 Battery Life
Amazon Kindle Oasis comes with dual-battery charging system which allows you to charge the device and cover simultaneously. It features the longest Kindle battery life while the included leather charging cover automatically recharges the device. This offers you months of combined battery life. This new eReader also feature a new hibernation mode to minimize power consumption when not in use.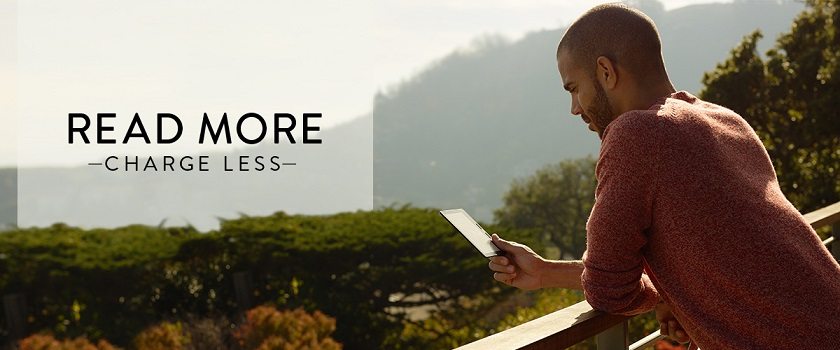 Huge Selection of Books
Kindle Unlimited allows you to choose from over 1 million titles and thousands of audio-books. At the large online book store, you will find the lowest book prices with over a million titles priced at $2.99 or less and over 2 million titles are $9.99 or less. In addition, you will have access to free books in public domain as well as free book samples. You can also check out the top places to download free eBooks.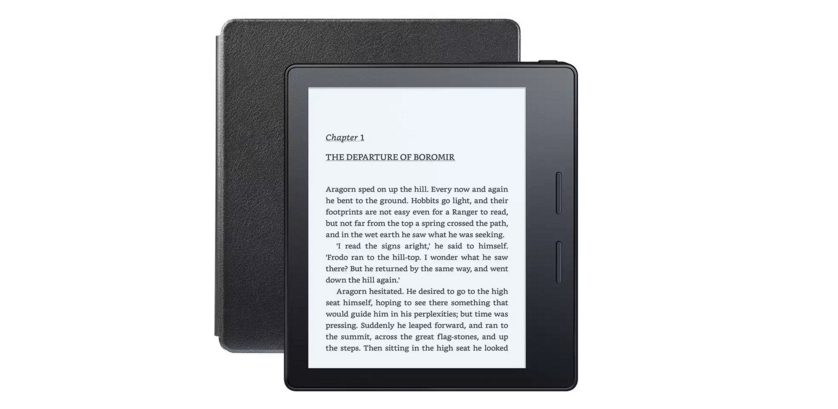 A quick look at Amazon Kindle Oasis:
Specifications
Details
Display
6-inch
Dimensions
143 mm x 122 mm x 3.4-8.5 mm
Weight
Wi-Fi: 4.6 oz (131 g)
Wi-Fi + 3G: 4.7 oz (133 g)
On-Device Storage
4GB
Cloud Storage
Free
Battery Life
Lasts up to eight weeks
Content Formats Support
Kindle Format 8 (AZW3), Kindle (AZW), TXT, PDF,
unprotected MOBI, PRC natively; HTML, DOC, DOCX,
JPEG, GIF, PNG, BMP through conversion
Wireless
Yes
What's in the Box
Kindle Oasis with leather charging cover,
USB 2.0 charging cable and Quick Start Guide
Price
$289.99
Available at
Amazon.com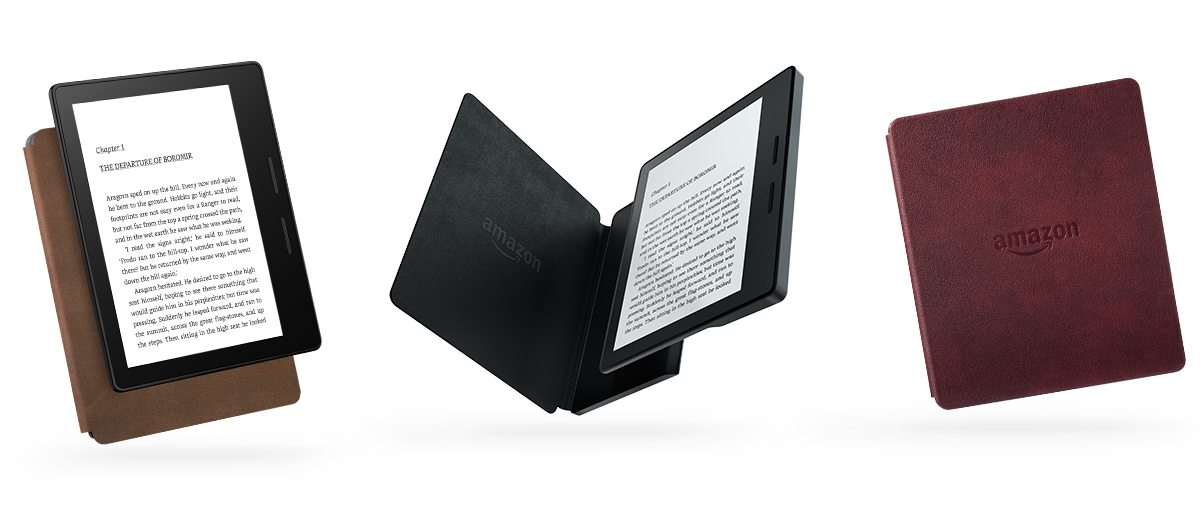 Comparison of different Kindle eReaders: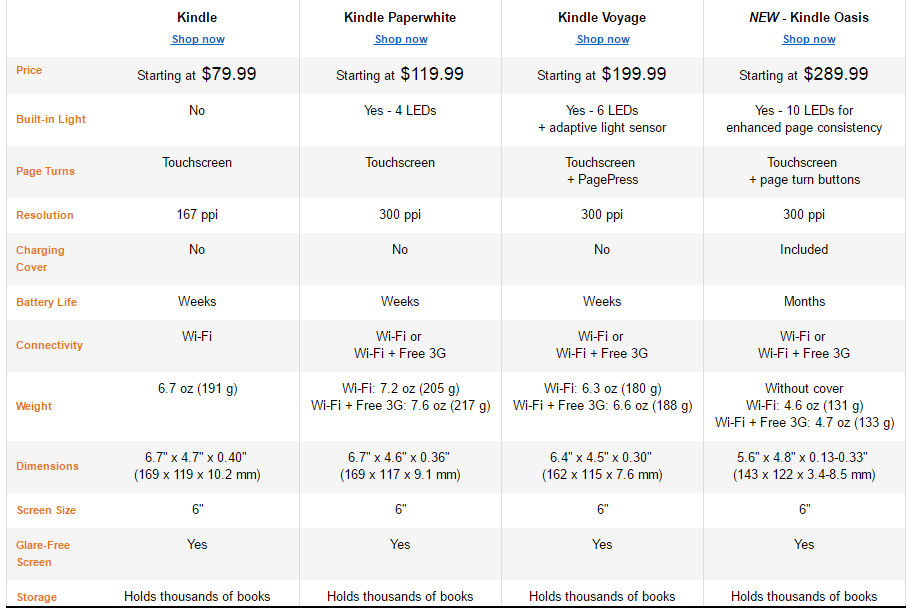 Image Credit: Amazon
Wrapping Up
Kindle Oasis is brighter, smaller and thinner but costs a whopping $290. It also packs the longest battery of any eReader ever made. It is 20 percent lighter than any other kindle and 20 percent thinner on average. This all-new design makes it more comfortable and ergonomic. Though there are several eBook readers by other manufacturers but with this model, Amazon places itself way ahead of the competition. Amazon Kindle Oasis is available for pre-order and ships April 27th.
Do you like this latest eReader by Amazon? What are your initial thoughts about Kindle Oasis? Share your views with us in the comments.