Meet Documents 5
Documents 5 app for iOS comes with an intuitive interface and powerful download management features. It is one of the best solutions for managing your files on the go. It is a perfect document viewer and media player that comes with support for several cloud services as well.
Quick Document Viewer
Download Documents 5 today from the Apple Store and use it to open a variety of files such as PDFs, images, audio and video formats, Microsoft Office documents as well as HTML web pages.
Access Cloud Storage
The app can connect to your Dropbox, Google Drive, iCloud and other online services to offer you easy access to all the files. Just tap any file and it will be downloaded to your iOS device for offline access. You can pair it with virtually all file sharing services. The iCloud tab allows you to keep specific files in sync across the different devices.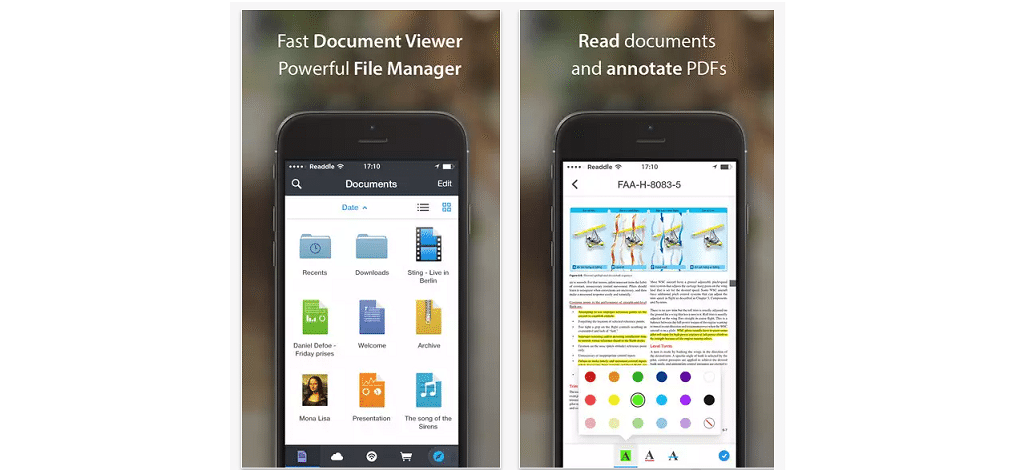 Text Editor
Tap the Edit button in the app and choose "Text file" under Create New menu. Here, you will have access to notes editor allowing you to edit plain text and rich text. You can create new text files in addition to editing the existing files.
File Manager
You can efficiently manage your files with this free app. You can upload any files from Documents to your Dropbox or Google Drive by simple drag and drop. You can quickly transfer files wirelessly between the computer and the iOS device which are connected to the same Wi-Fi network. The app also comes with a built-in web browser that allows you to save web pages directly as PDF files. This allows you to comfortably manage your files of all types and formats.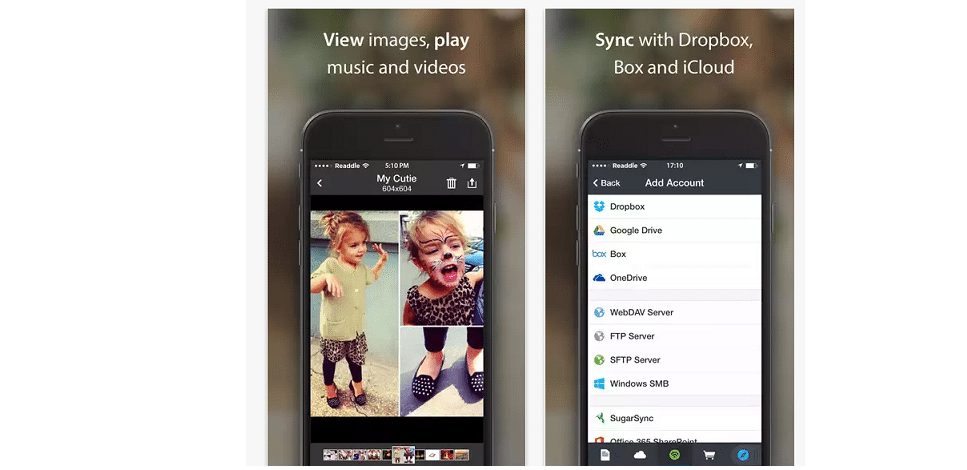 Other Features
There are a great host of features in the latest version like drag and drop support, background downloads, favorites and more. There's a new add-ons system that allows interoperability between Documents and other apps by Readdle. This add-on is currently available on iPad version. The Wi-Fi drive feature allows you to connect to your phone from a remote device.
Some useful insights about Documents 5:
Cost: Free
Ratings: 4.5 out of 5 stars
Publisher: Readdle
Requires: iOS 8.0 or later
Compatible with: iPhone, iPad and iPod touch
Download it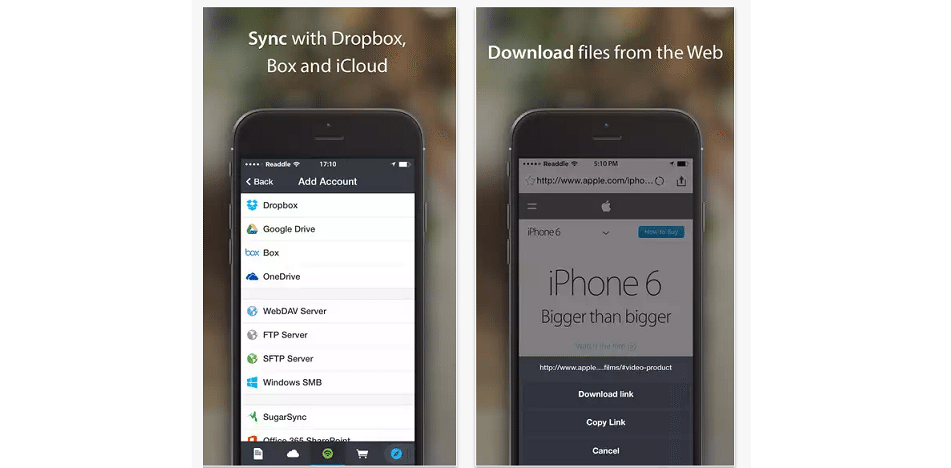 Wrapping Up
It is one of the best iOS file management apps apps available today. It is completely free and has been optimized for both iPhone and iPad. Also, it does not feature any ads or in-app purchases which stand it apart from its competitors. If you are a Windows Phone owner, you can also check out top PDF apps for Windows Phone here.
Download it today and let us know how you feel about Documents 5 in the comments.