Monsters Ate My Birthday Cake is a colorful and bright colorful game that takes you to a wonderful world and is much fun to play over again and again. This game involves switching between multiple characters to solve puzzles. Let's check out the complete details.
About Monsters Ate My Birthday Cake
The game involves a series of self-contained puzzle levels which are inventive and sufficiently challenging. Each level of Monsters Ate My Birthday Cake comes with a specific character loadout. Monsters Ate My Birthday Cake comes with a kid-friendly storyline and genre-referential in a way that adults will also appreciate it. The game is made of happiness and does everything with charming perfection. The game goes beyond a stage-based puzzle to a full-fledged adventure.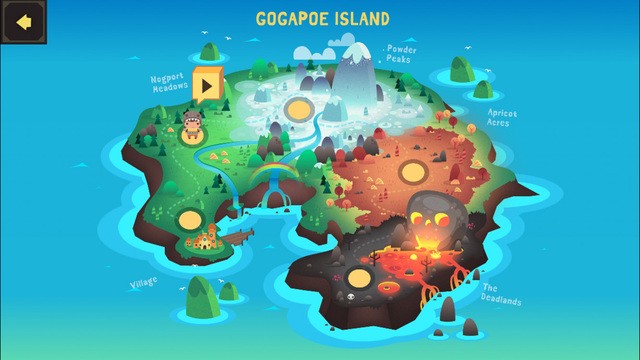 Playing the Game
The game starts out pretty easy as Niko takes care of all switches and navigating by himself. Then, some monster buddies aid him on his journey. There are multiple characters with their exclusive abilities like burrowing underground, stopping enemies in their tracks and more. Niko and the friends he make across the journey are all cute and even the evil Boogins looks like darling creatures. The entire aesthetic is appealing.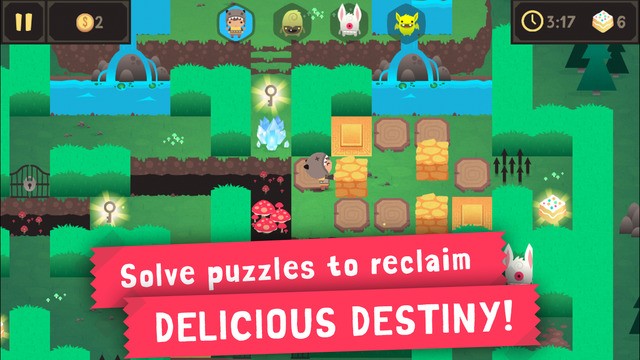 Goal of the Game
This is an environmental puzzle game where you manipulate objects such as moving heavy objects, toggling switches and more. You need to avoid enemies, trap them, trick them and possibly kill them. The object of every level is to collect cake pieces and there are side goals as well like collecting coins, opening treasure boxes etc.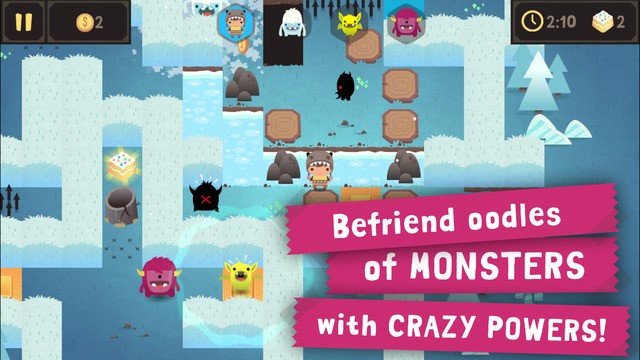 Addictive Gameplay
Every little detail of the game looks fantastic. The game's settings look polished with animated weather and hexagon-shaped buttons. The graphics are of high-definition and crisp. The soundtrack is pleasant to listen to and sounds excellent especially over headphones. The challenges are perfectly balanced in terms of difficulty with most stages requiring no more than a couple minutes to complete. Each stag is entirely puzzle and pre-planning based.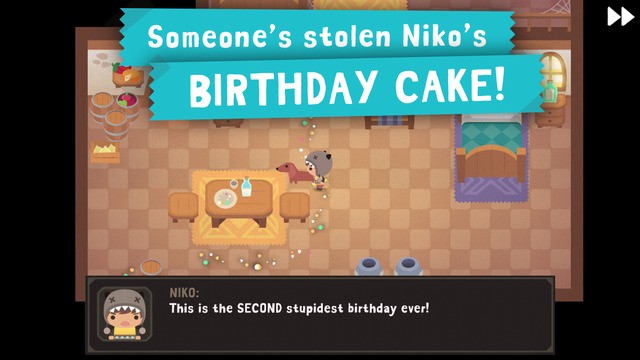 Some useful insights about Monsters Ate My Birthday Cake:
Cost: $4.99
Ratings: 4.2 out of 5 stars
Publisher: Cartoon Network
Requires Android: 2.3.3 and up
Download Monsters Ate My Birthday Cake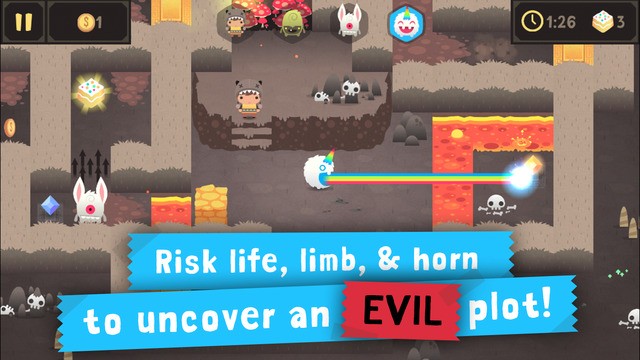 Wrapping Up
If you are looking for a puzzle with a gentle difficulty curve, Monsters Ate My Birthday Cake is a nice choice. The game comes with great challenging puzzles but not so hard that you'll get frustration in playing it.
Do you play Monsters Ate My Birthday Cake game? Do you like it? Share your thoughts with us in the comments.