Make Skype Calls using Siri
Microsoft today updated its Skype for iOS with new features and the update is directly available for iPhone and iPad on the Apple's App Store. The updated Skype app now supports Siri and this implies that one can now call Skype user with simple voice commands. The latest Skype 6.25 version adds support for Siri integration. Now, you can simply say "Call Richard Harry" to start a call on Skype. You just need to ensure that the contact is available on the iPhone or iPad and the rest will be taken care of by Siri and Skype. Just like a normal call, Siri will ask your confirmation to ensure that you got the right contact for Skype calls.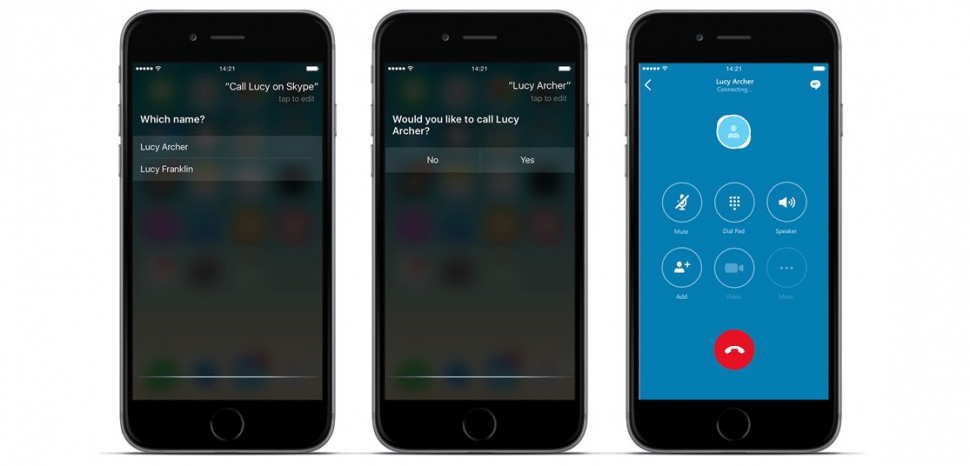 Using Siri Commands, you can only make Skype calls to people who are already in your Skype Contact list. You cannot search and add new contacts to your Skype contacts with Siri. The SiriKit makes it easier to place VoIP calls and send messages.
The changelog of the latest version is given as:
Use Siri commands to make a quick Skype call.
Answer the Skype calls straight away from the lock screen as a regular phone call.
Pay for Skype Credit in Israeli Shekels
Skype contacts are stored into the contacts list on the device.
Users can more easily differentiate between your contacts and bots in the contacts list.
Invite your friends to Skype straight away from the contacts list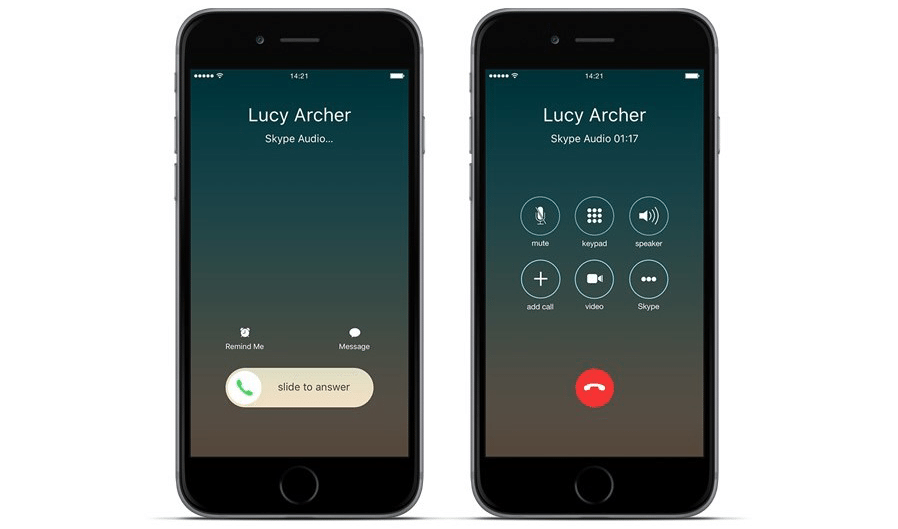 CallKit
Skype is also taking the advantage of iOS 10 CallKit. This means that the Skype incoming calls will display like the regular calls on the lock screen. It makes it easy to switch between a regular call and a Skype call. Your Skype contacts will be integrated with the default contact information of the person. CallKit will also let you receive alerts and respond to Skype calls on CarPlay.
Skype also announced that SiriKit and CallKit integration would arrive at Skype for Business iOS apps next month.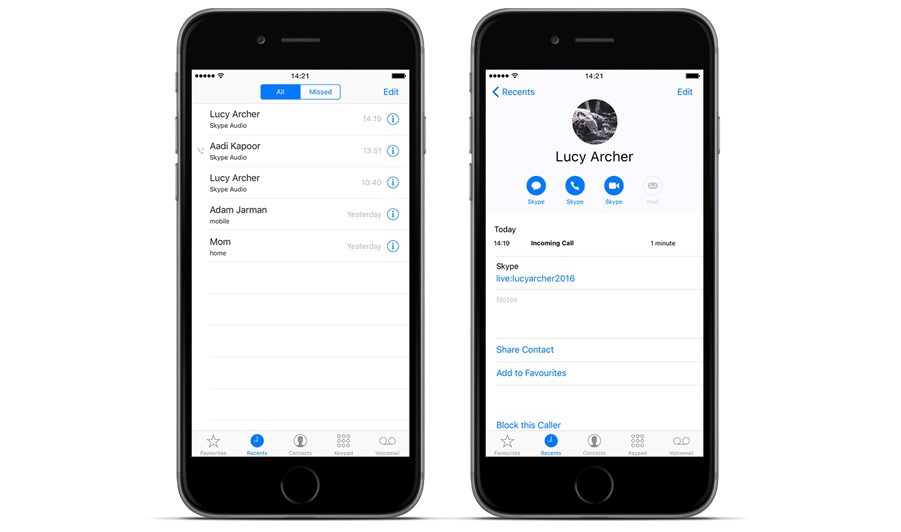 You just need to update the Skype to the latest version and enjoy these features.
What are your thoughts about using Siri commands to make Skype calls? Let us know your thoughts in the comments section below.