Truweight- Yummy weight loss company
Trying to lose weight? Tired of cutting down food, lots of exercises? Sauna belt and slimming belts are not working for you? Gave up on all those fancy weight loss treatments, gadgets and pill? So, Truweight weight loss app is just for you!
Glimpse of this great weight loss program
Mechanism of Truweight Weight loss
This weight loss app helps you to lose weight by following super food balanced diet. So Truweight basically first checks or evaluates your health and for each client they have customized meal plans focusing on the long term sustainable weight loss. To start with, they will help you in detoxing initially so that whatever you intake during the program, leaves a good impact on you.

User-friendly Interface
It comes with a simplified interface and is self-explanatory. Depending on the amount of weight you want to lose, they have different programs like for 50 days or 90 days where you can see the actual results by just eating right food.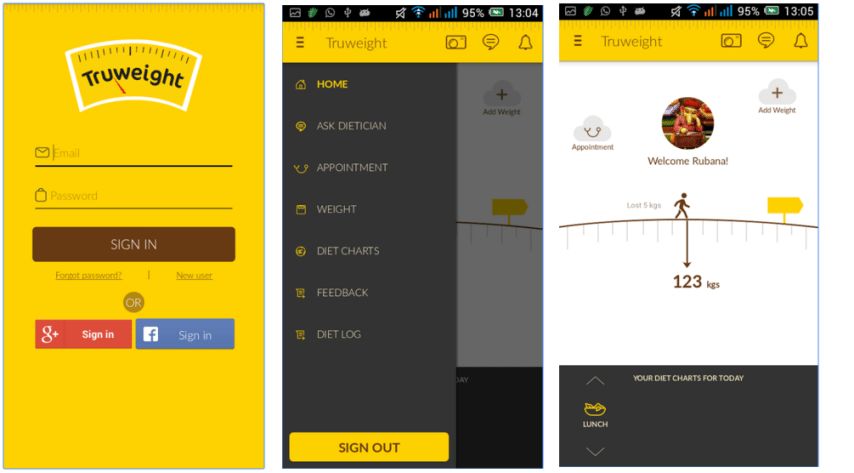 Idea Behind Truweight
Truweight is India's weight management company that helps individual to achieve optimum weight loss. The most distinct part of this app is that it focuses on healthy eating rather than depending on belts or weight loss pills. It helps you to develop a healthy diet plan and religiously follow it. They combine more than 25 Super Foods from all over the world to prepare Super Food Kit for you.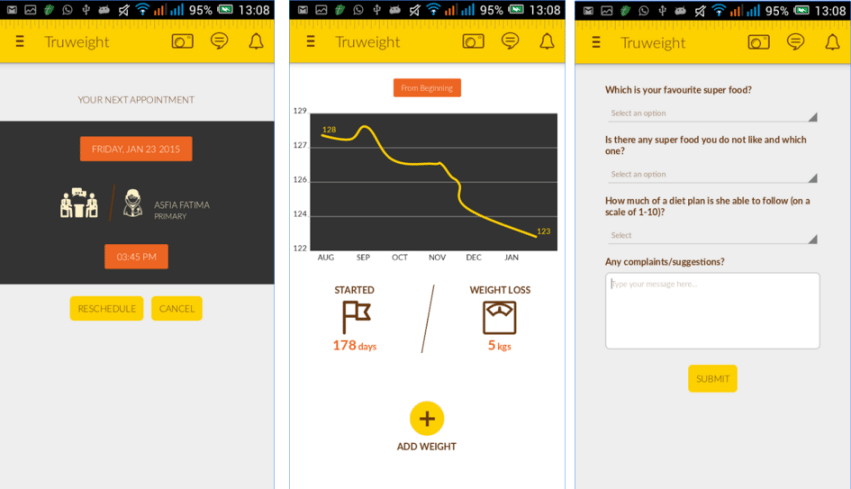 Wrapping Up
The app has won rave reviews from the customers for providing sustainable weight loss solutions. You can also give it a try by downloading the free app from the Google Play Store.
Useful Information:
Cost: Free
Publisher: Truweight Wellness
Ratings: 3.6 out of 5 stars
Category: Health & Fitness
Website: Truweight.in
Platform: Android 3.0 and up
Download Truweight
Do you use any weight management app or prefer using it? Share your thoughts about Truweight or other weight loss apps in the comments!