In the world of fantasy sports and betting, avid sports fans are looking for new apps that make betting against friends easy. No Halftime isn't like other fantasy sports betting apps, and specializes in player vs player or team vs team matchups. Players can choose between the NBA, MLB, NHL, NFL and PGA to make challenges. No Halftime is currently making strides toward adding NASCAR and ATP, and are always looking to add more sport leagues. As the fantasy sports industry continues to grow, No Halftime is there for every sport fan to make fantasy matchups and win money.
No Halftime-Simple Interface
Compared to other fantasy betting apps, No Halftime keeps their app's interface simple. Players don't have to struggle searching through virtual salary caps, and instead can select athletes for daily challenges. If players would rather make a challenge for teams, it is just as simple. For Android users, the app is not available on the Google Play Store, but you can download No Halftime's APK from their website.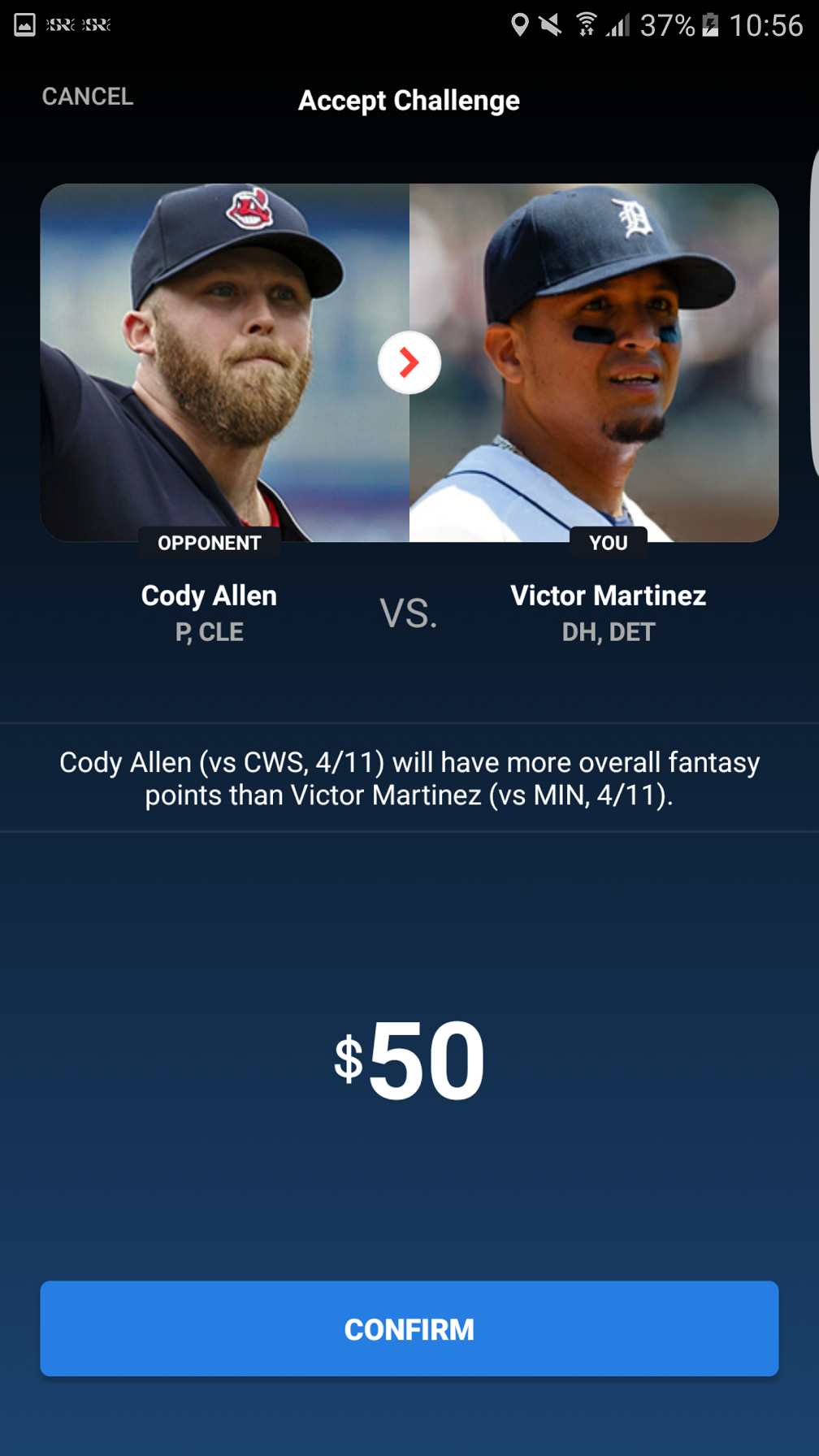 Make Challenges and Win Money
Unlike traditional sports betting, No Halftime solely operates off fantasy sports points. Players can easily make challenges by setting up players or teams against each other and betting money according to who they think will have higher points. For each challenge, you will pick your intended player or team and choose their opponent. However, one thing to note is that it does not allow players to choose athletes that are playing in the same game.
Players can also invite their friends or league to participate in the challenge. If your group of friends is interested in betting, you can create a league to make quickly sending and accepting challenges simple. Even if you aren't in a league, accepting the challenge is incredibly easy with No Halftime. Players can see all the challenges made and easily swipe "Right" to accept the challenge or swipe "Left" to decline the challenge.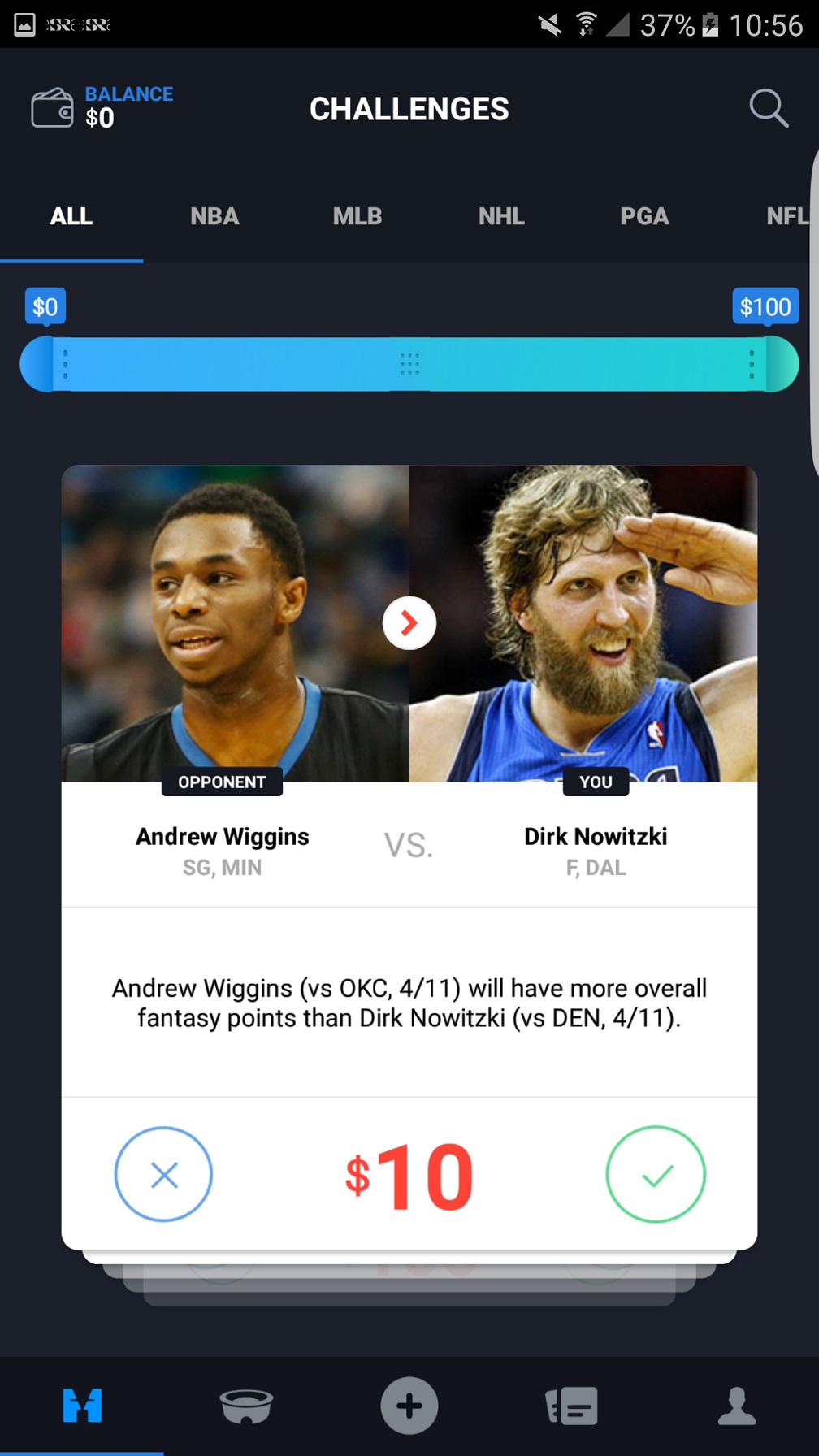 Easily Deposit and Withdraw Money
Players can easily and securely deposit their money onto No Halftime's app. No Halftime uses PayPal or clearXchange (Bank-to-Bank Transfer) to make wagering money simple. Players can leave their wallets empty with $0, or add funds up to $500. Just link your PayPal account to the No Halftime app and withdraw your winnings instantaneously.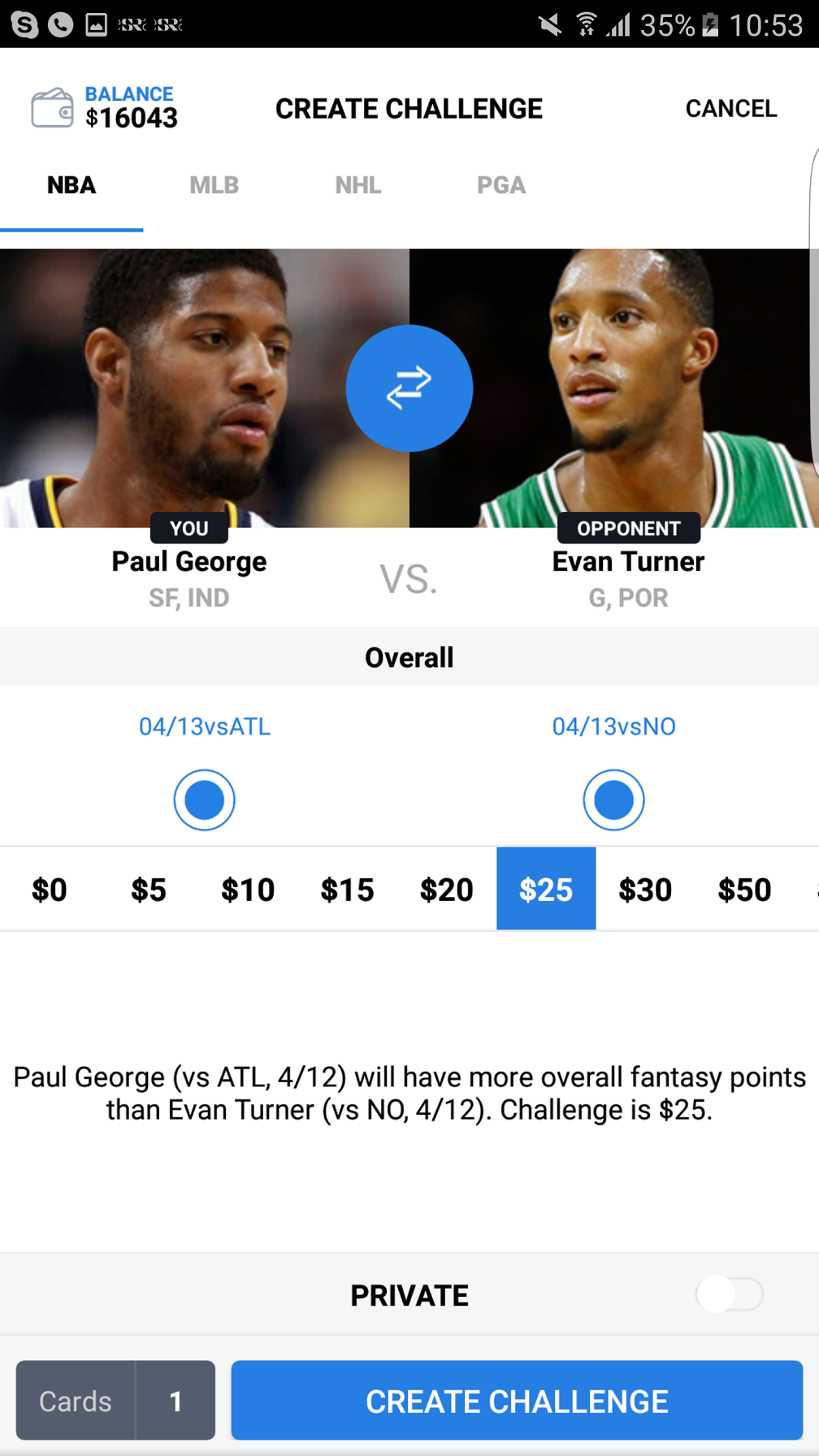 Share Your Challenges on Social Media
The app easily lets you share your challenges through popular social media sites like Twitter and Facebook. Your challenges will get more attention when you post them on your social media, and you'll be at an advantage. You can also monitor stats and fantasy points to make sure your challenge will be on the winning side.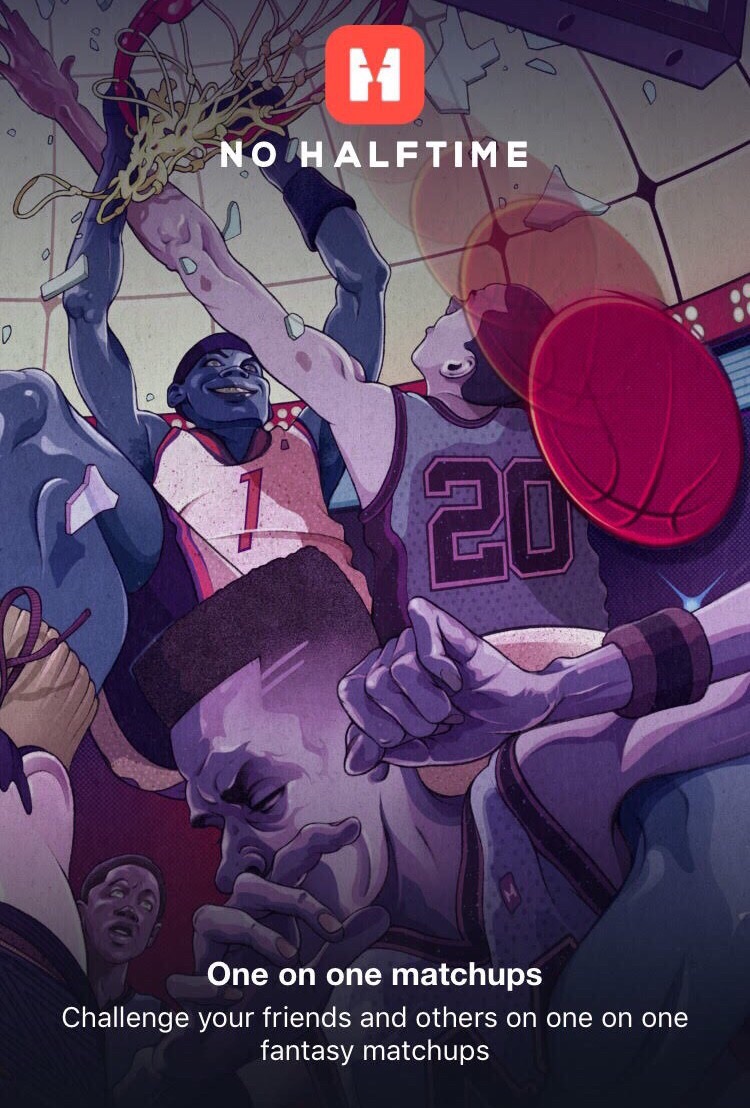 Why Sports Fans Need No Halftime
Any sports fan that enjoys betting on fantasy points should seriously considering downloading No Halftime. It flips the traditional notion of sports betting on its head with a clean design, simple interface, easy challenge set up and a straightforward explanation on depositing and withdrawing money. No Halftime simplifies betting on fantasy sports, but players will need to monitor their money while they have a great time using it.
Useful insights on No Halftime:
Cost: Free
Ratings: 4.5 out of 5 stars
Publisher: No Halftime LLC
Requires iOS: 8.1 or later
Requires Android: APK available
Download it today and let us know how you feel about in the comments.