LG Levitating Bluetooth Speaker
LG has announced to launch a new Bluetooth speaker at the CES 2017 to be held in Las Vegas in the month of January. According to LG, the levitation electromagnets are housed within the LG levitating Bluetooth speaker which allow it to float in mid-air without need of any external support or even wires. "Our latest addition to our growing lineup of premium wireless audio devices is not only eye-catching but also communicates the message that LG is serious about bringing something different to the table," said Brian Kwon, president and CEO of LG's Home Entertainment Company.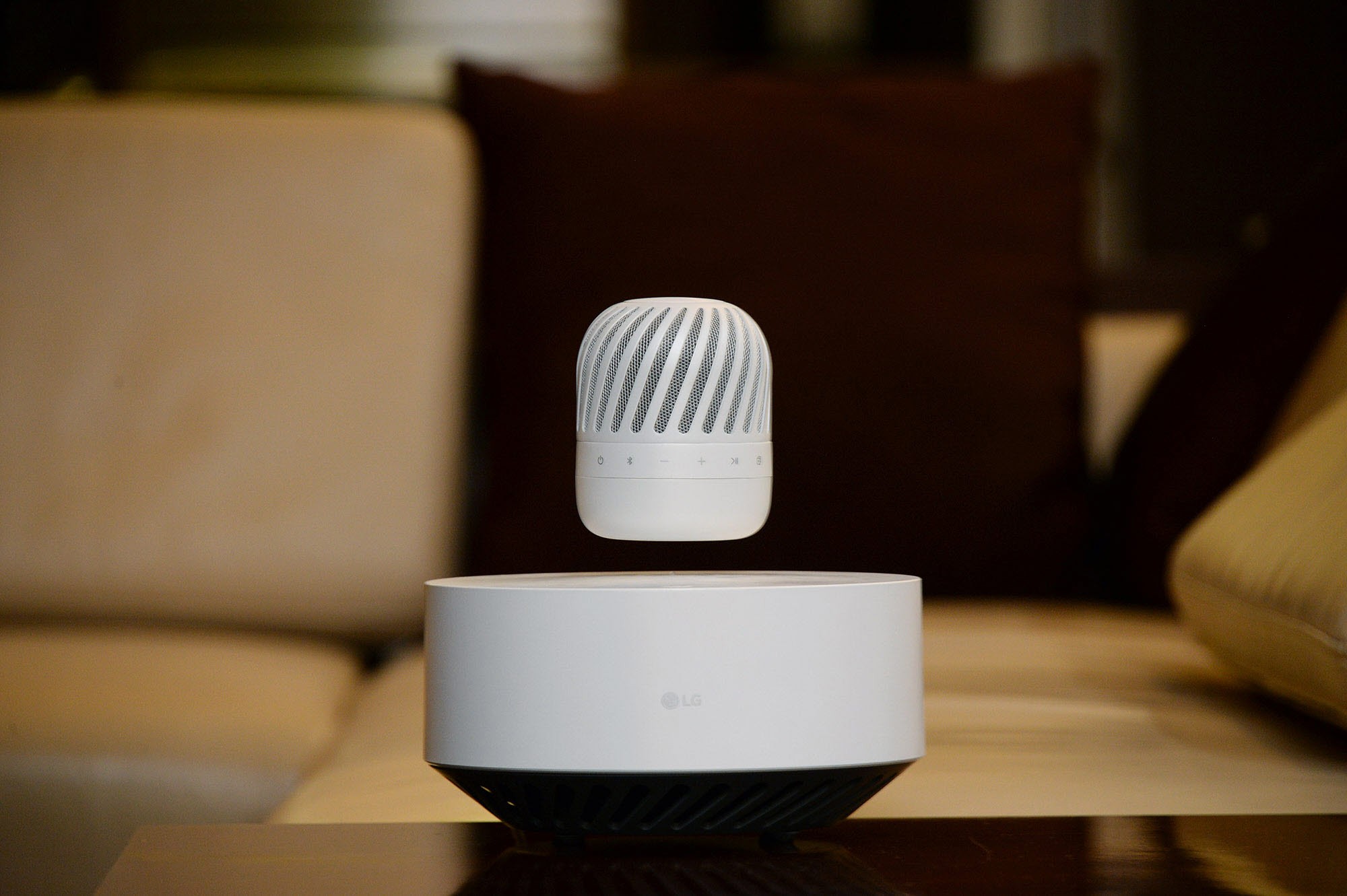 Design
In terms of design, it boasts a visually appealing turbine blade design. LG PJ9 features a 360-degree omni-directional speaker design and features powerful electromagnets. The speaker also features Dual Passive Radiator technology to reproduce mid-range tones and crisp highs. It lets you play music, podcasts and other audio content seamlessly at home and outdoors.
Battery
It is said to offer 10 hours of battery life on a single charge. According to the company, the speaker can deliver sound in 360 degrees and lasts for about 10 hours. Also, when the battery runs out, it will automatically lower into Levitation Station to recharge. This is a commendable feature to be included in the speaker. The speaker is also water resistant at IPX7 and thus, can withstand immersion of water up to 1 meter for 30 minutes.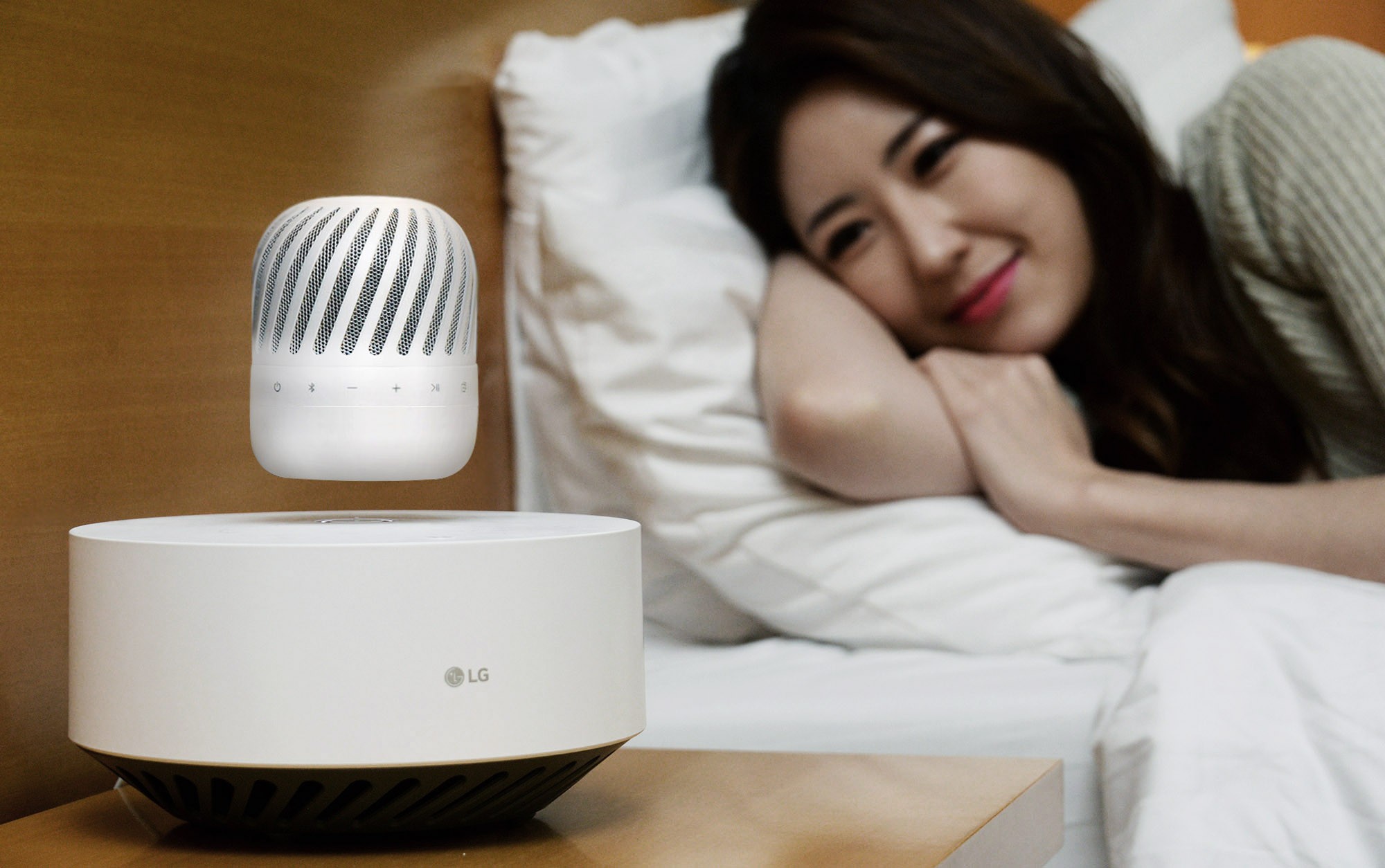 Other Details
In terms of Bluetooth connectivity, it offers Multipoint technology which allows two devices to connect to the speaker at the same time. LG has not yet shared pricing information but is expected to cost around $150 to $200. It is teasing to unveil the PJ9 Bluetooth Speaker during CES 2017. In addition, LG is also expected to showcase new line mid-tier K series phones, smart hone appliances and more at CES 2017.
Are you excited about the launch of levitating Bluetooth speaker by LG? Share your views with us in the comments.