The Fitbit Charge 2 has got a lot better with the latest software update bringing new features to the fitness tracker. This fitness tracker is capable of automatically tracking the calories burned, distance traveled, heart rate as well as sleep tracking. The SmartTrack offers you automatically record select exercises such as hiking, biking, sports and lots more. It comes with an OLED display that provides you useful details such as current time, steps, heart rate and calories burned. The new clock face now displays seconds as well in addition to hours and minutes.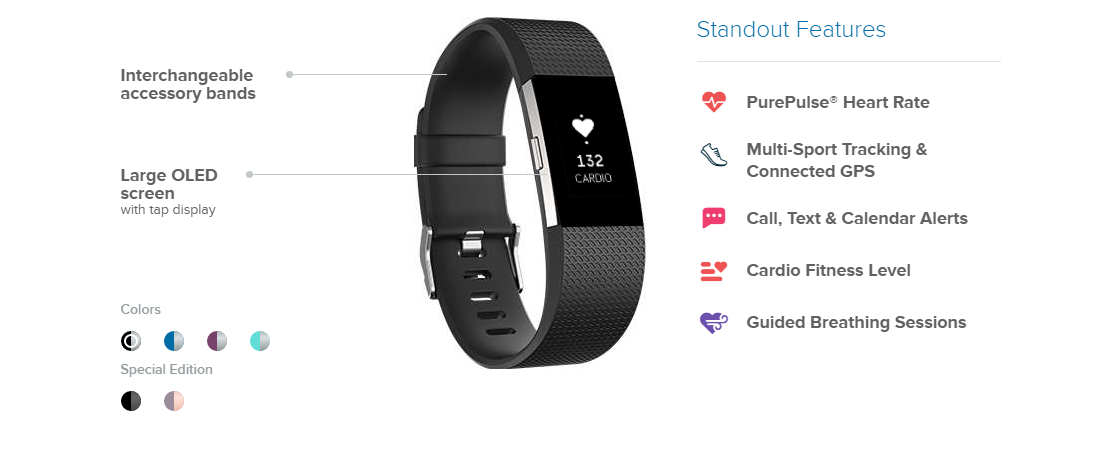 Newly Added Features of Fitbit Charge 2
Pause Tracking Activities
With the recent update, you can now pause your exercise tracking. You can pause any exercise you track but you need to be careful as pushing and holding the button ends the exercise. You can tap the button again to resume tracking of your activities.

Fitbit Relax Mode
The new mode called Relax mode debuts with the Charge 2. It offers guided breathing sessions to help you relax and feel comfortable. The update brings visual clues so that you get to know when to breathe in or out. Also, it provides haptic vibrations to let you know the time of breathing in and out.

Do not disturb Mode
In addition to Fitbit Relax Mode, another do not disturb mode also makes its way. With this mode, you can turn off the notifications such as text message, calls and calendar notifications to your wrist. There can be many times when this mode comes useful. You can just press the side button to the screen and hold it to turn the notifications off and on.

Battery Indicator
The Fitbit Charge 2 now has a battery life indicator. You can use the Fitbit app to check the battery status.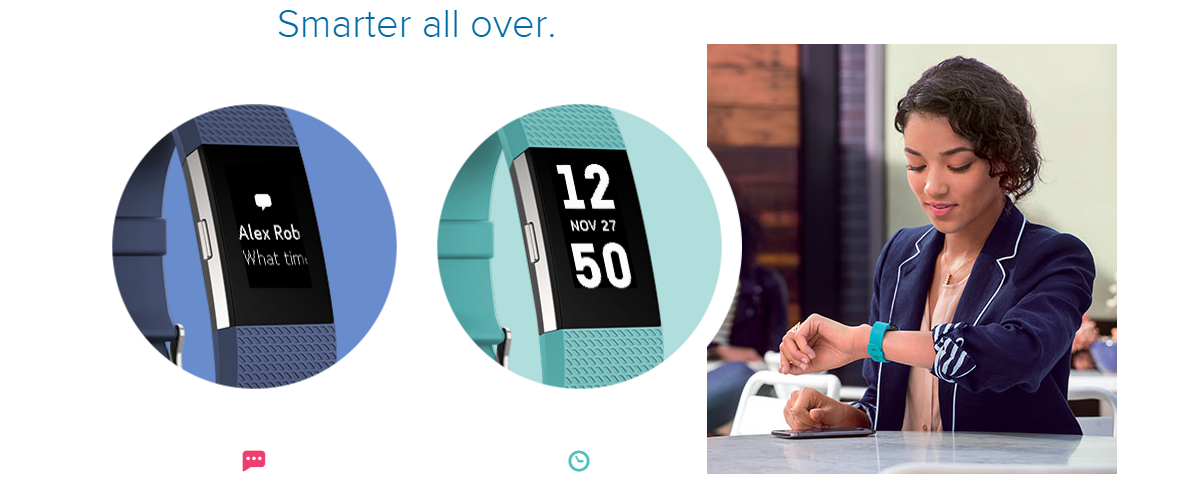 Improved Heart-Rate Visualization
FItbit Charge 2 shows your current heart rate and with new firmware update, it also supports the visualization of which heart-rate zone you are in and how far you are from reaching another level. You will now see three separate circles which the company calls as a technometer-style. The first partial circle shows your fat burn zone, second is cardio zone and the third one is the peak zone.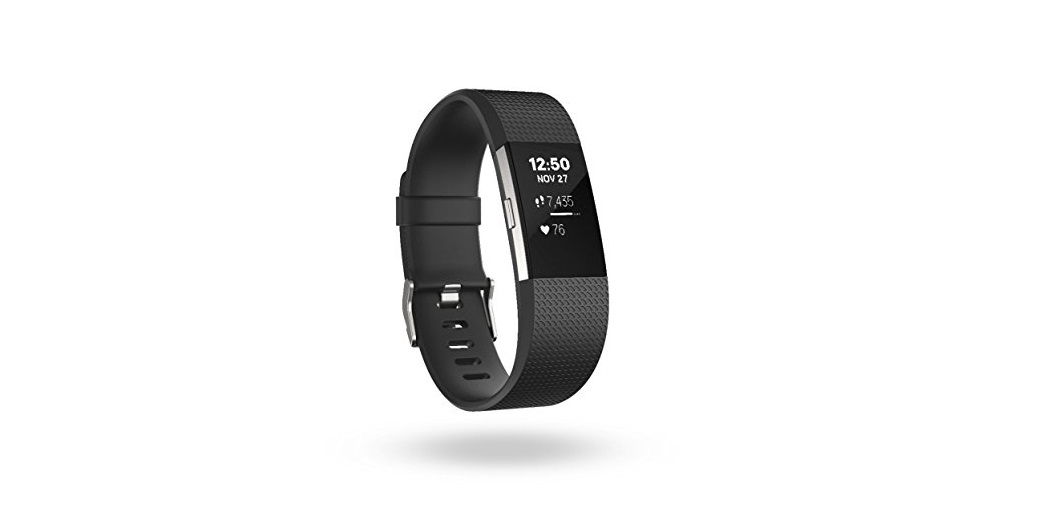 To update your Fitbit Charge 2, use the Fitbit app on your Android or iOS device and tap on the pink arrow. Now, follow the steps and keep the tracker as well as the mobile nearby.
---
Pros:
Big display
Continuous heart rate monitor
Interchangeable bands
New idle alerts
Automatic activity tracking
---
Do you like Fitbit Charge 2 updated features? Share your views with us in the comments.