Pokémon Go Apple Watch
The wait is over! Pokémon Go Apple Watch is out now offering the entire experience geared towards fitness. The smartwatch version of the game was announced back in September and now the app has landed. With Apple Watch and Pokémon Go integration, one can log each play session as a workout and will also receive notifications about nearby Pokémon. This gives players a way of counting that movement towards achieving their daily fitness goals.
Features
With Pokémon Go Apple Watch, you can count steps towards hatching Pokémon eggs and receive candies. It displays you the distance traveled towards hatching the egg. You will also receive notifications about Pokémon nearby so as to collect items from them.
One feature that Pokémon Go for Apple Watch cannot do is to actually catch Pokémon. The watch activates only when there's a Pokémon nearby and players need to put out their devices to capture it.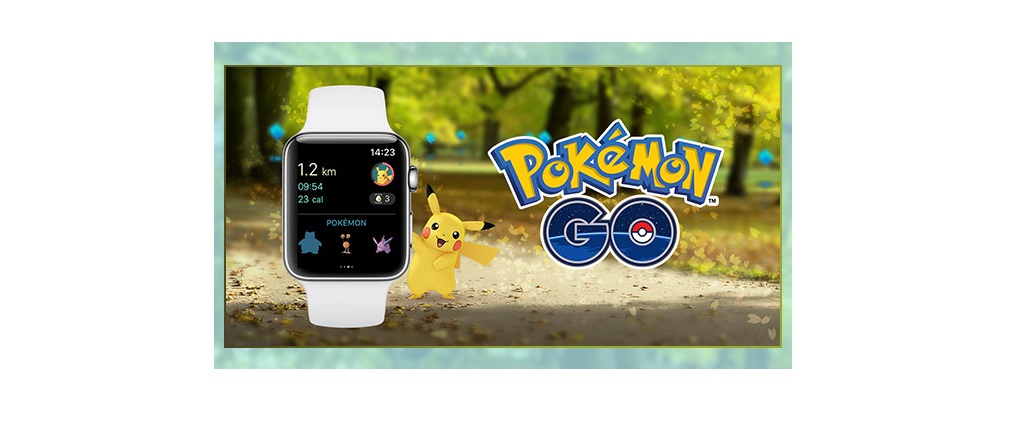 Enabling Pokémon Go on Apple Watch
Download the app from iTunes or update your app to the latest version
Open the watch app on your iPhone
Scroll down and tap on Pokémon Go
Now, switch Show App on Apple Watch to On.
Notifications and Alerts
Pokémon Go players who are interested in active and healthy lifestyle choices are likely to admire this new addition. The new app lets players track their gameplay just as workouts. As one looks for nearby Pokémon, he can also see a calorie counter. So, beyond the obvious advantages for fitness lovers, having Pokémon Go on the wrist allows one to enjoy their favorite game as well. Players can also get alerts for achievements such as when they earn a medal etc. They also get alerts when their eggs hatch.
Pokémon Go Apple Watch is not a replacement but as a companion app to help you get the most out of the experience in terms of both gameplay and fitness.
Some useful insights about Pokémon Go Apple Watch:
Cost:Free
Ratings: 4 out of 5 stars
Publisher: Niantic, Inc.
Compatibility: iOS 8.0 or later
Download it
Do you like Pokémon Go Apple Watch new app? Share your views with us in the comments.