Apple Watch is one of the popular smartwatches available in the market today. Its popularity continues to rise and so, is the demand for accessories. Here, we compile a list of the top 10 Apple Watch stands that offer great convenience and durability. One of the main issues faced by an Apple Watch owner is the need to keep the watch charged up. Apple Watch stands are designed to hold the charger and wire and thus, you don't have to fuss with the cables.
Top Apple Watch Stands
1) Apple Watch Magnetic Charging Dock
Apple Watch magnetic charging dock lets you charge your Apple watch in a cool flat position. It uses the same inductive charging connector that comes with Apple Watch. It is compatible with both 38mm and 42mm models. The charging dock connects via lightning to USB cable and Apple 5W USB power adapter. This stand is one of the popular Apple watch stands available today.
Price: $79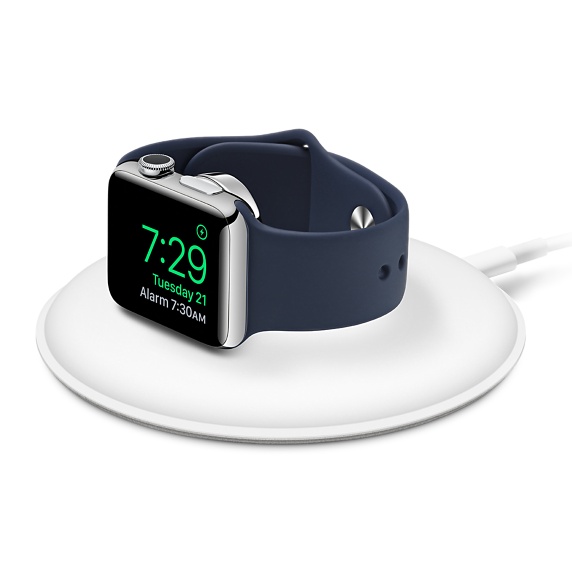 2) Aerb Apple Watch Stand
Aerb Bamboo wood charging stand is universal for all collections of Apple Watch, Apple Watch Sport, and Apple Watch Edition Series 2/Series 1. It is designed to hold your devices stable and provides comfortable viewing. Also, it includes a new slot for business card storage. The watch stand is environment friendly and offers a natural look.
Price: $7.49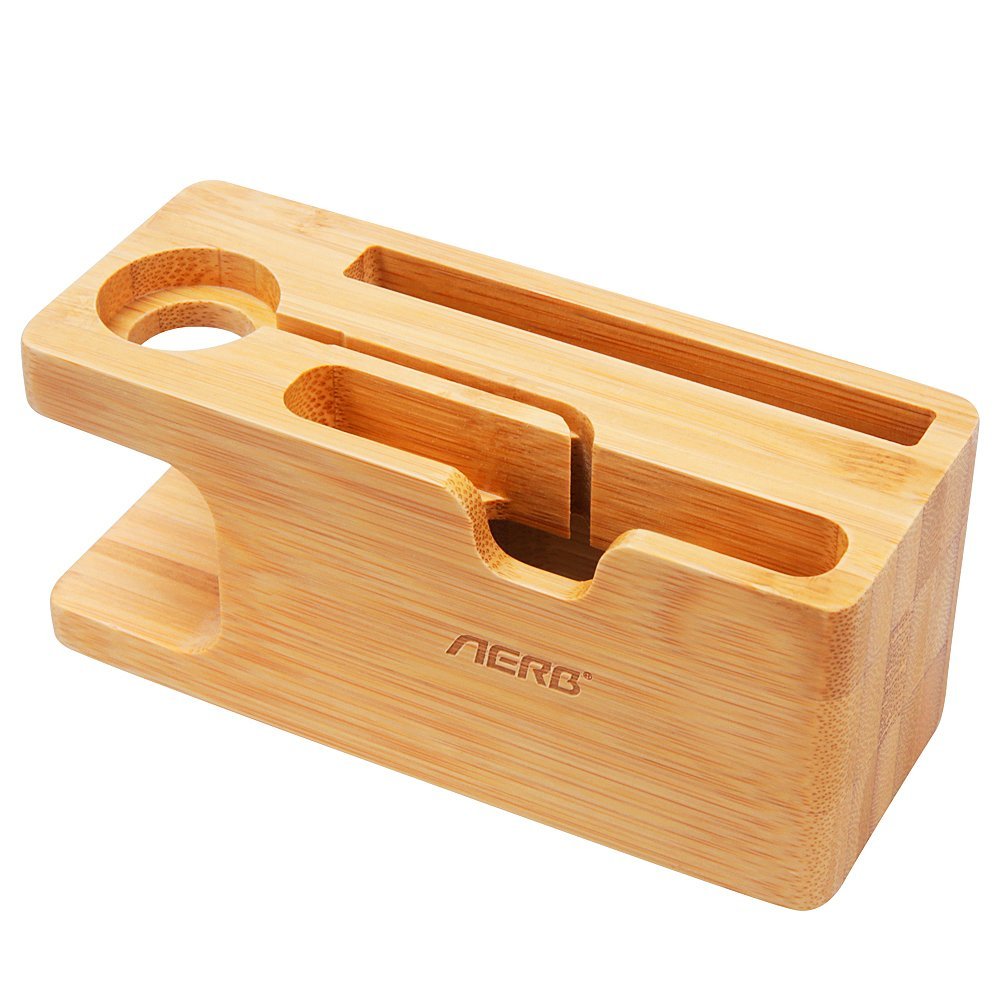 3) Orzly Compact Stand for Apple Watch
Among popular Apple watch stands, this compact stand is made from a durable TPU material and has a non-slip base. The precise cut outs hold the Apple Watch charger and keep your cable tidy. It is compatible to charge all sizes and models of Apple Watch: basic, sport and edition.
Price: $7.99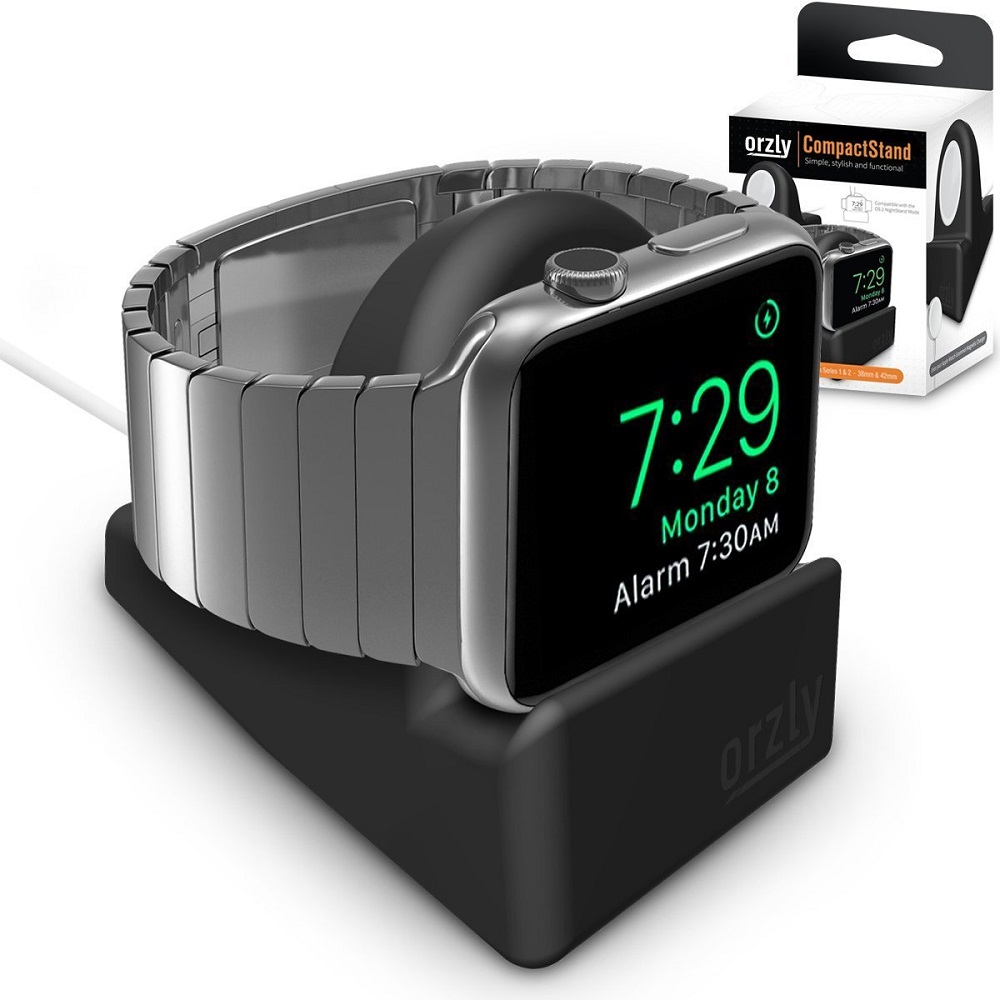 4) Spigen S350 Apple Watch Stand 1526
Spigen S350 Apple Watch Stand is designed to be an easy dock and charging station. You can use your Apple Watch even when it is off your wrist. With this dock, you can easily place and charge the watch with the strap open or closed. It is compatible with both Series 1 and Series 2.
Price: $7.99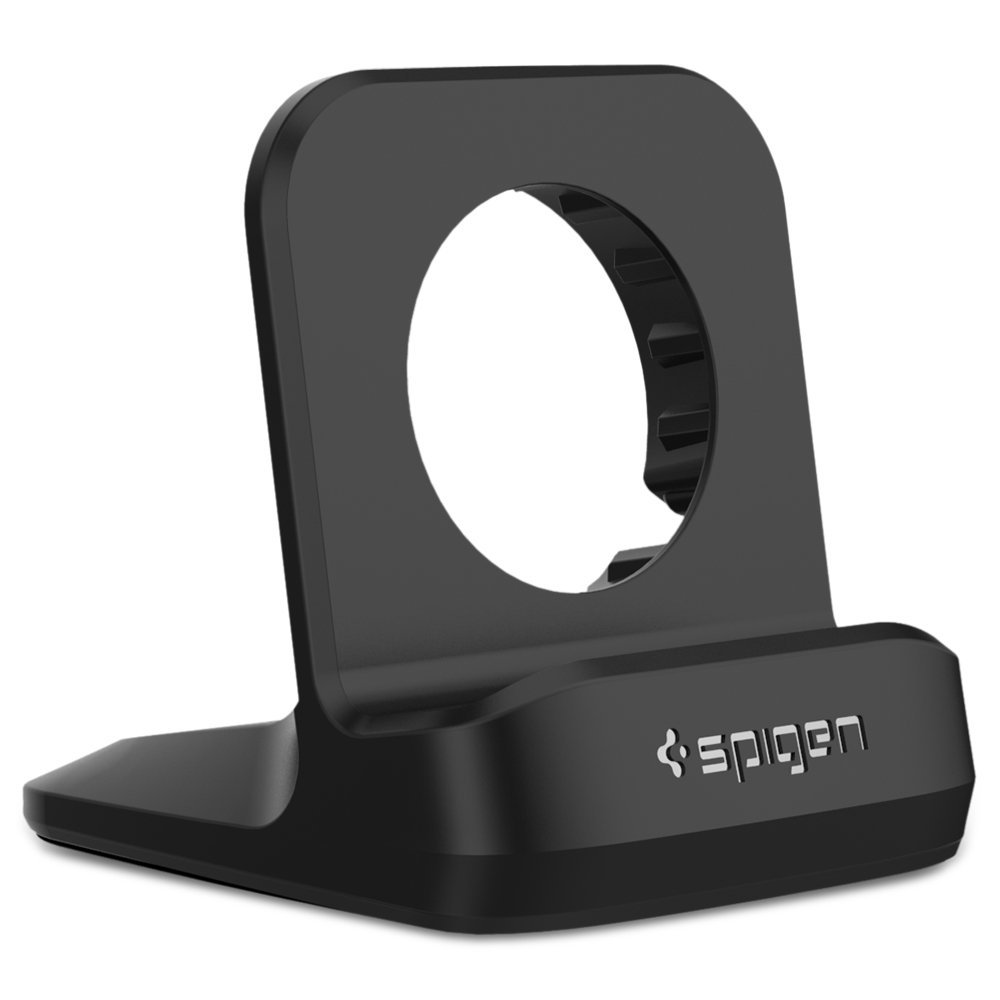 5) Spigen S330 Apple Watch Stand 980
Spigen S330 is a convenient watch stand that holds the device for a comfortable viewing angle. The charger and cable openings are compatible with both versions of Apple watch charger. It is one of the useful apple watch stands available in the market today.
Price: $11.99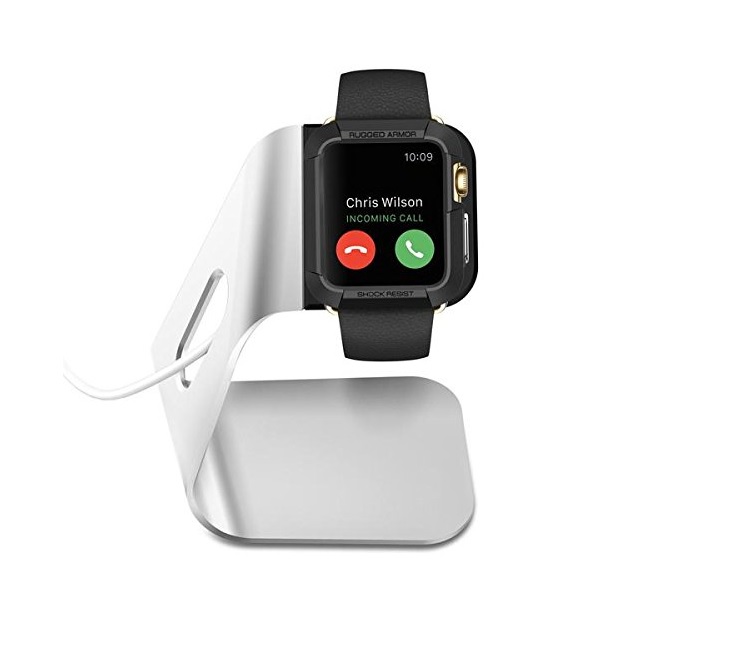 6) iVAPO Apple Watch Series 2 Stand 931
iVAPO apple watch stand is made of high quality aluminum and features refined polishing. The smooth cut-out securely holds the original magnetic charger in place. It is compatible with Apple iWatch Series 2, Series 1, Nike+ and Sport Edition. It works for both 38mm and 42mm. Also, the concealed channel keeps the cable neat.
Price: $35.99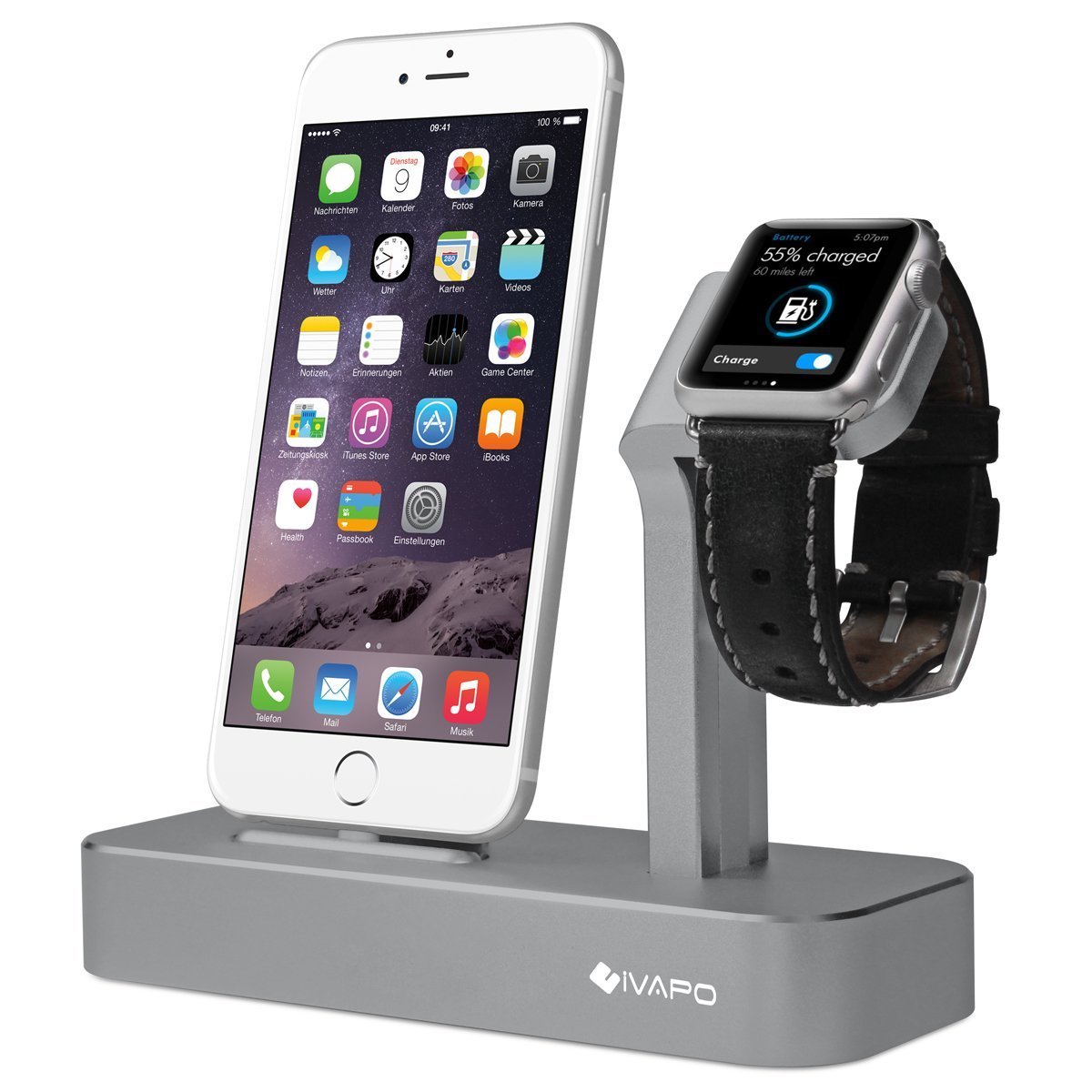 7) Stalion Apple Watch Stand
Here's a classic designed bamboo wood and smooth coated watch stand. It complements your style edition Apple Watch and accompanies wrist band. The designed slots of the stand set your watch and iPhone on while you are charging or sleeping. It features effortless support for Nightstand mode and magnetic wireless charging.
Price: $7.99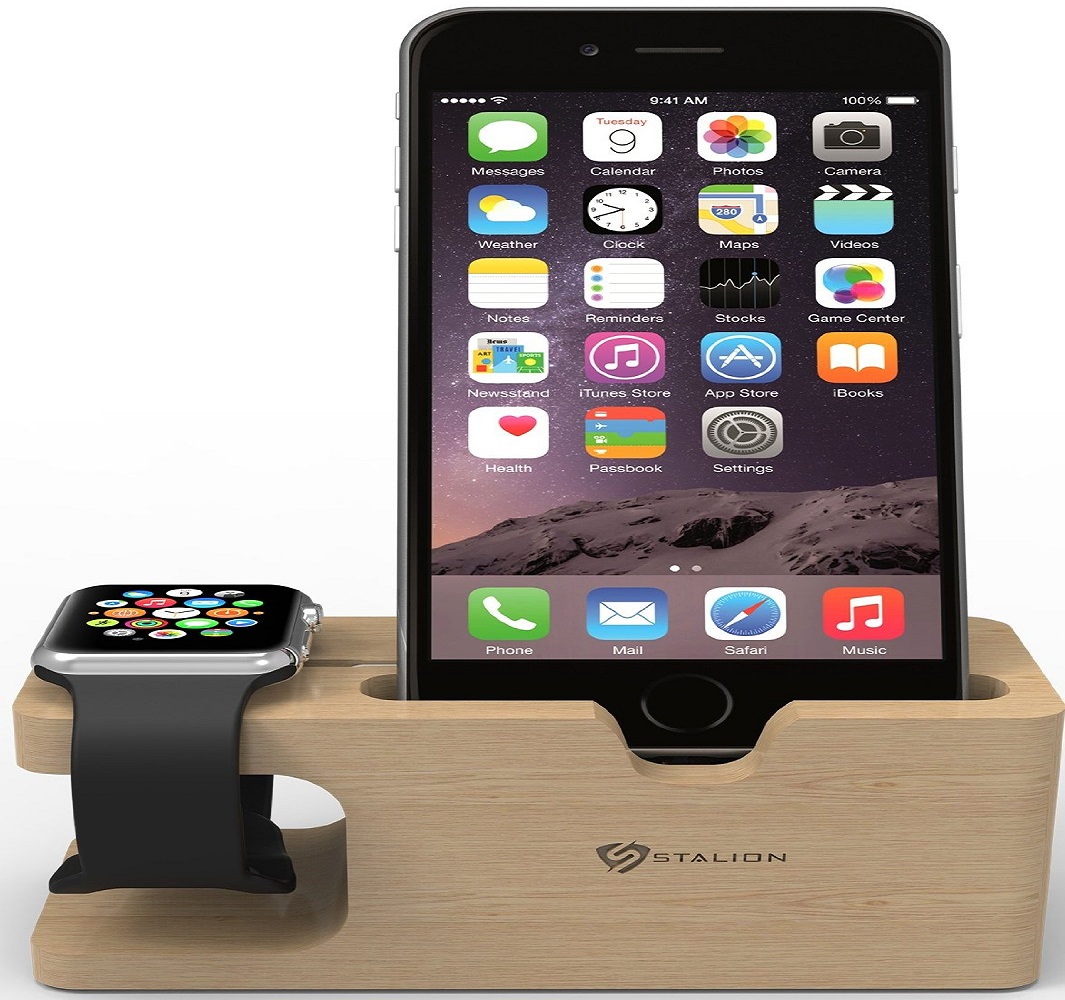 8) ZIKU Apple Watch Stand
This apple watch stand holds your smartwatch steadily with elegance, durability and fashion. It also supports nightstand mode. Also, the iPhone stand offers hands-free interaction like Face Time or Skype. It supports your iPhone with different thickness case. This stand is compatible with all version of Apple Watch.
Price: $35.88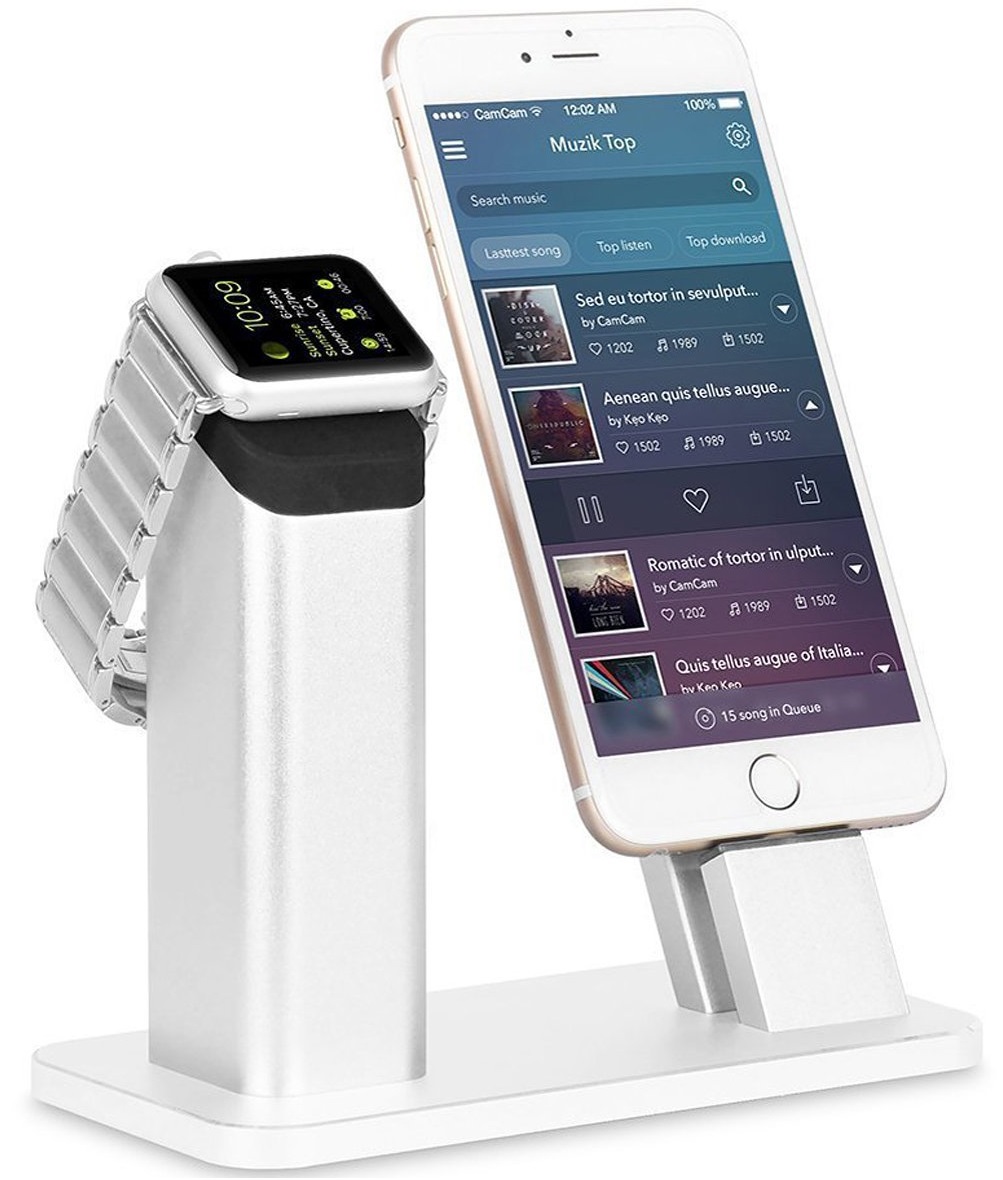 9) ONE Dock Power Station Dock, Stand & Charger for Apple Watch
This stand lets you charge four devices at once. It includes two built-in USB ports to allow you to charge your iPhone and Apple Watch along with two other devices at once. The gadget lets you charge fast and clean. It is designed for Apple Watch, iWatch, iPhone and iPad. It is a premium aluminum stand with high-tech diamond-cut edges.
Price: $49.99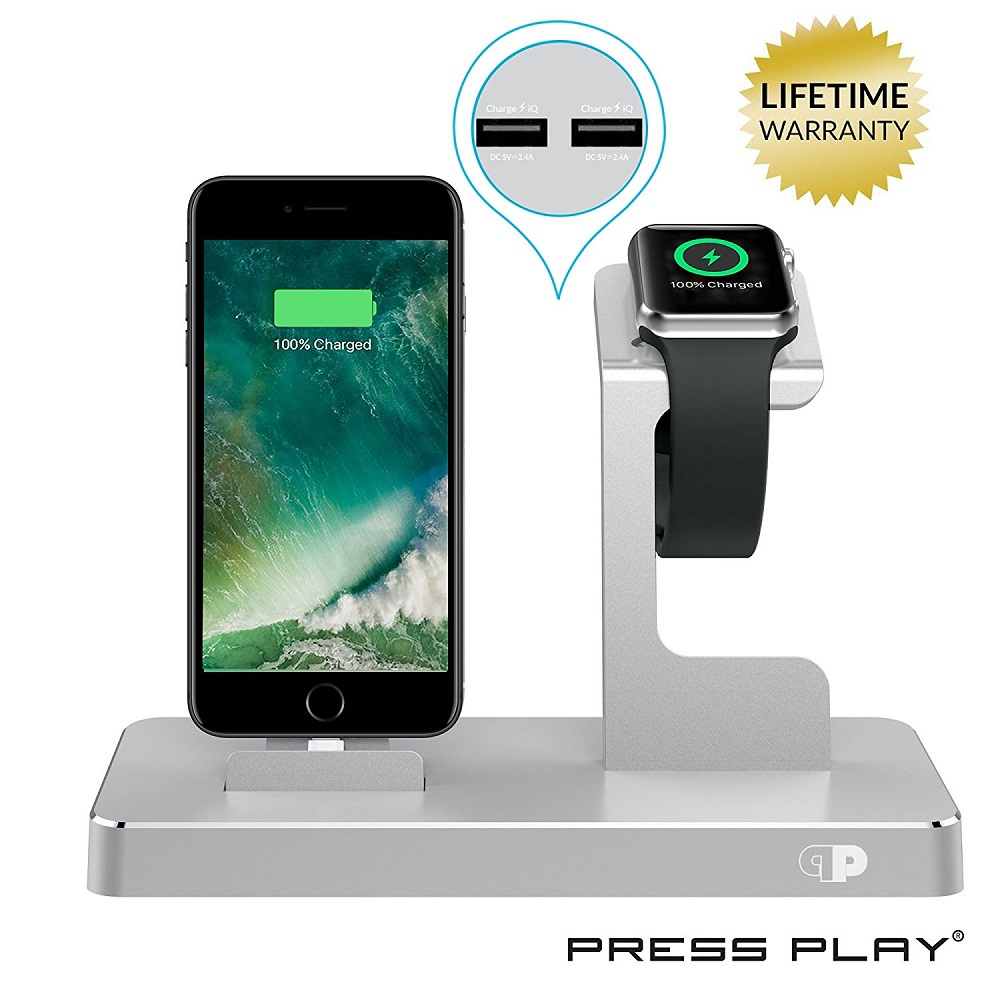 10) Amir Bamboo Wood Charging Station
Last but not the least, here comes Amir Bmaboo Wood Charging Station in our list of top apple watch stands. It offers the two-in-one function and let you charge all versions of Apple Watch as well as iPhone at the same time. The tilt design supports the watch at a stable and comfortable viewing angle.
Price: $13.99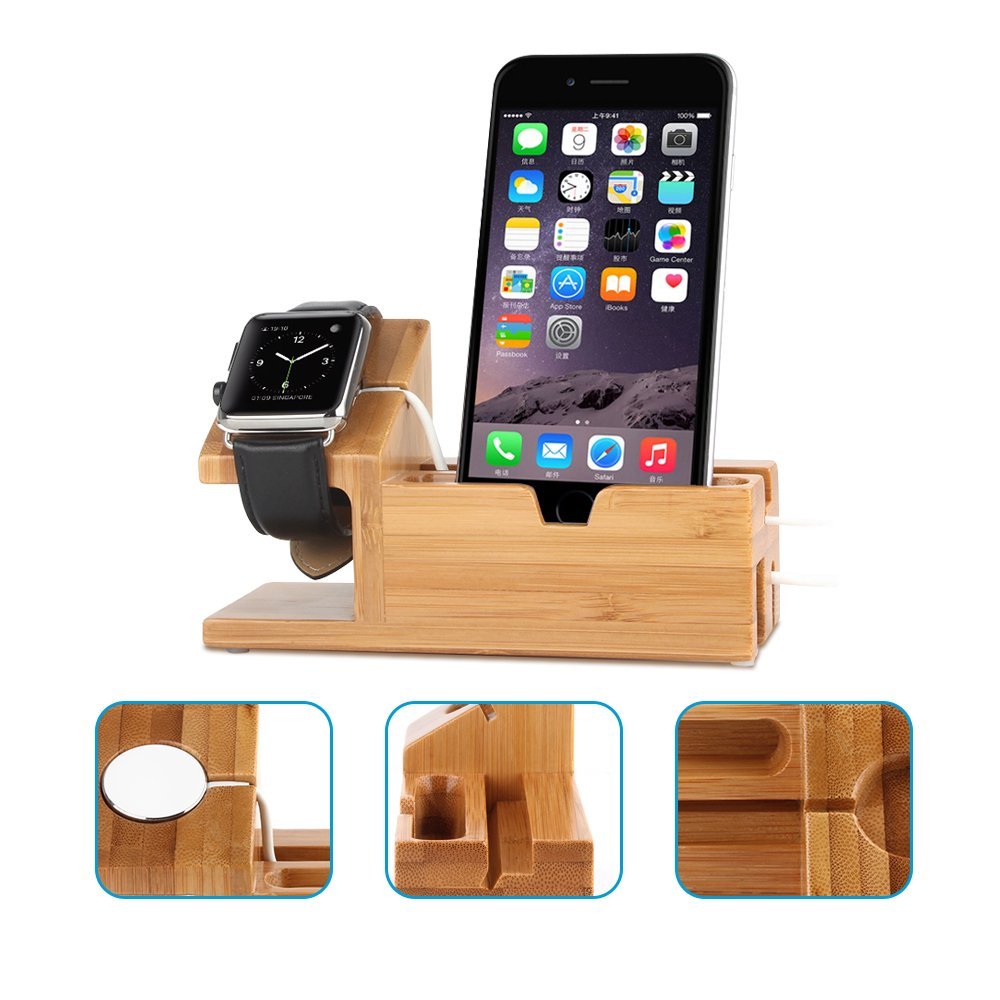 Do we miss out any other useful Apple Watch Stands? Let us know about them in the comments section below.