Meet Updated Google Maps App
Google Maps app has added a dedicated ride-sharing tab to the app. Google is adding support for Lyft throughout the US, as well as Gett in New York City. You will now see a button for ordering a Lyft ride inside the Google Maps app along with a similar one for ordering a Gett ride in New York City.
Ride Services Tab
This move offers more options to the users beyond Uber. The feature for Uber was added way back in 2014 and other competing ridesharing services were added outside the US earlier this year. With this addition of Lyft, Google Maps app now offers options from nine different ridesharing services in 60 different countries.
The move also implies that Uber and chief competitor Lyft will have their rates displayed side by side for the potential customers. Also, whichever service will be cheapest for the given route, it will appear first to the Google Maps app users.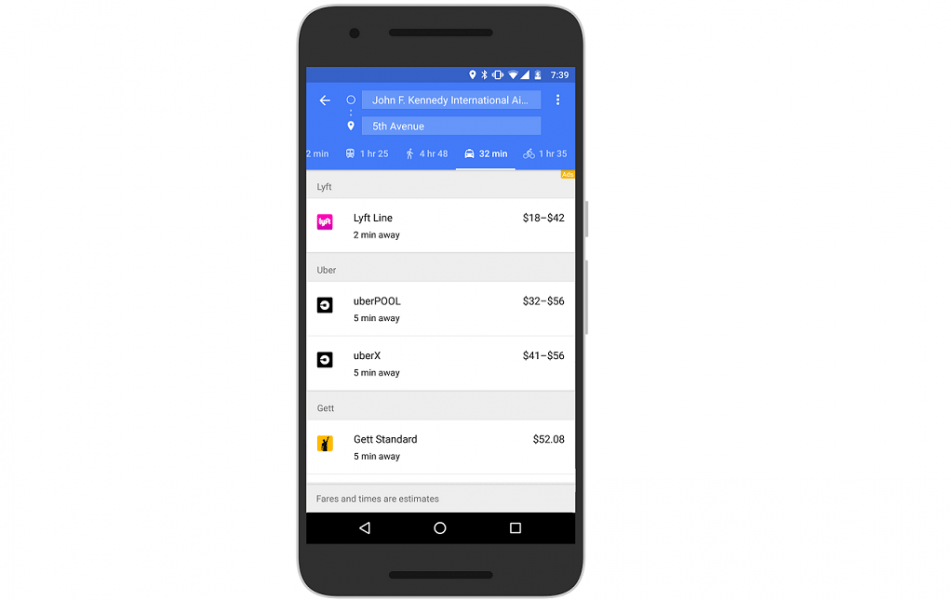 Options for Different Ride Routes
Previously, when you made a search, the option for ride was given Uber along with the estimated cost of trip. But now, Lyft and Gett will also become options in the United States. This gives potential customers with more options and a comparison of the different ride rates for a particular route.
Ride Hailing Features
The ride hailing features work in a simple way. The ride service tab with a taxi icon now shows up alongside the driving, transit and walking direction. When you switch the tab, it brings up a list of available ridesharing services and various ride type including Lyft Line, Uber X etc.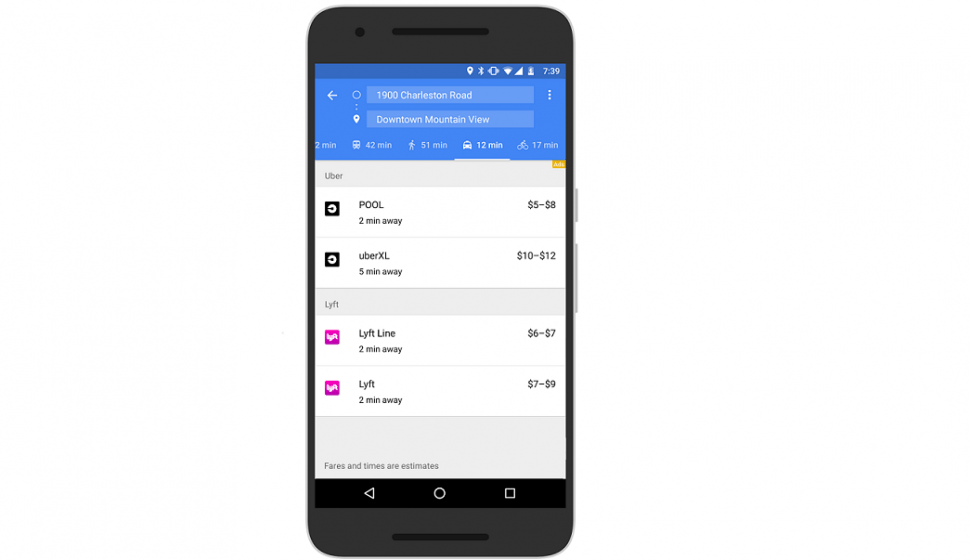 Both iOS and android versions now include estimated fares and wait times for ridesharing services Lyft and Gett. You can try out this feature now using updated Google Maps app for iOS and Android.
Do you find this addition of Lyft ride option to Google Maps app useful? Share your thoughts with us in the comments.