About Belkin RockStar Adapter
Apple has launched the iPhone 7 and iPhone 7 Plus smartphones at San Francisco, California. One of the notable changes is that the new iPhones do not have the 3.5mm audio jack. Apple is offering new EarPods that connect through the Lightning port but these cannot be used when the phone is charging. Here comes the role of Belkin Lightning Audio + Charge RockStar adapter. Belkin RockStar adapter lets you charge your iPhone 7 and listen to music at the same time.
Steve Malony, VP, GM Belkin said, "We're excited to offer the Lightning Audio + Charge RockStar to our customers, extending our family of RockStar multi-port products and creating an easy way for people to charge and listen on the go."
Belkin RockStar adapter plugs into your iPhone's Lightning port and includes two Lightning ports to plug in your earpods and the charging cable. The company also says that the adapter will work with all lightning audio products and is compatible with all iPhone 7 cases. The adapter supports 48 kHz, 24-bit audio output and remote control and mic support for Apple-made headphones.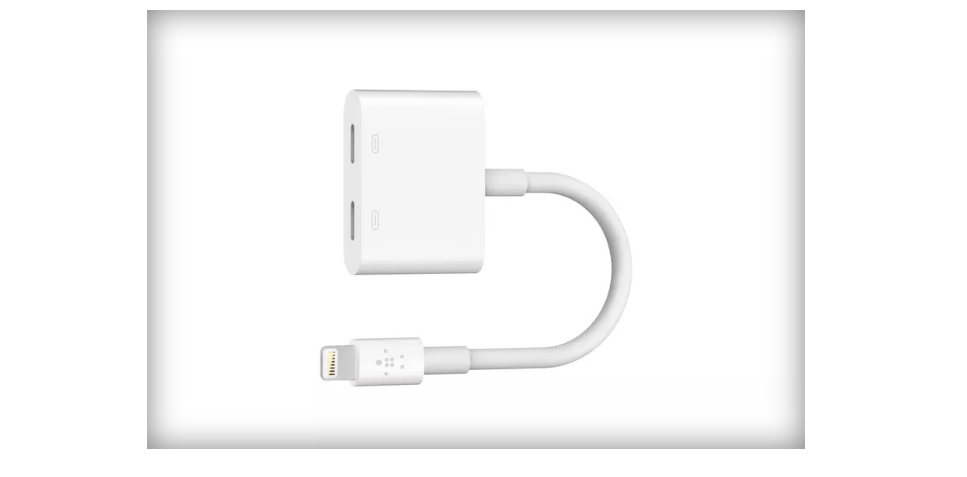 Features of Belkin RockStar Adapter
It offers dual functionality, allowing one to listen to lightning audio and charge simultaneously.
It is compatible with all lightning audio headphones
It supports up to 48 kHz, 24-bit audio output
It is capable of working with Apple iPhone 7 Smart Battery case and battery packs to offer on the go charging experience
It supports pass-through charging up to 12W for iPhone and iPad
Lightning Audio Products
The Belkin RockStar adapter is capable of working not only with iPhone 7 and iPhone 7 Plus, but also works with any iOS device with a Lightning port. Also, iPhones, iPads or iPod touch having a 3.5mm audio jack can leverage this adapter to charge the device and use lightning audio wired headphones as well.
As far as the pricing is concerned, Belkin RockStar adapter costs $39.99 and will be available soon at Apple.com and Apple retail stores.