Meet Xbox One S
Microsoft has unveiled a new, far slimmer Xbox One game console called as Xbox One S. With an internal storage of up to 2TB, Xbox One S is the most advanced Xbox ever. It includes various other improvements compared to its predecessor. Let's have a close look at it:
Smaller and More Powerful
It is 40% smaller than the original console and supports 4K video playback and 4K Blu-ray discs. As compared to the current Xbox One, it comes with twice the capacity of 2TB. With a sleek, streamlined design; it is the best controller. With higher contrast ratio, it works to bring out the true visual depth of the games.

Improved Wireless Range
You will enjoy custom button mapping and improved wireless range. The new Xbox Wireless Controller offers twice the wireless range and comes packed in a beautiful design. Using Bluetooth, you can comfortably play your favorite games.
Supports HDR
The new Xbox One S supports High Dynamic Range (HDR) to bring out more color and deeper blacks in videos as well as games with supported TVs. It has been designed to let you experience richer and more luminous colors in games and videos with HDR. You can also check out our top Xbox One games.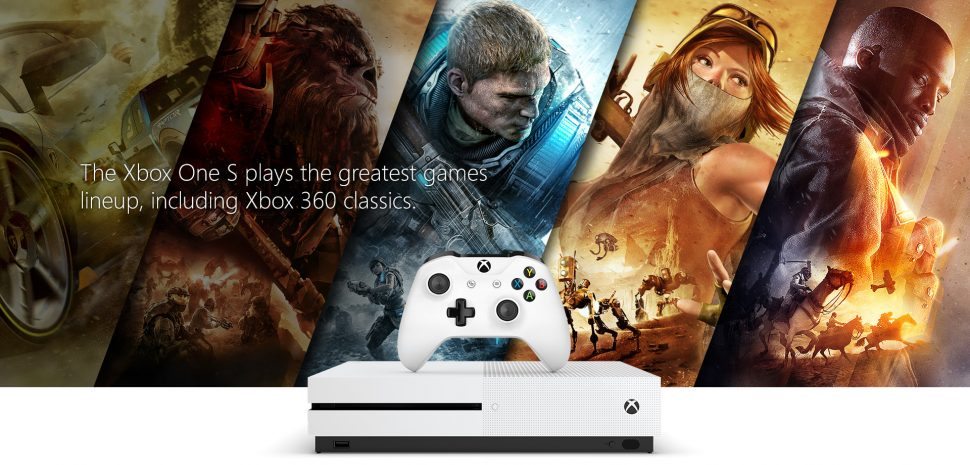 Stream 4K Videos
One of the highlights of Xbox One S is the HDR and 4K output support. With Xbox One S, you will be able to stream 4K videos on Netflix and Amazon Videos. You will watch UHD Blu-ray movies in stunning 4K Ultra HD quality. It promises 4K gameplay with high fidelity graphics.
Compatibility
You can plug in any compatible headset with the 3.5mm stereo headset jack. You can configure the Xbox One S to turn on other devices as well. You can configure it to TV, audio/video controller and more. With the integrated IR blaster, you can just leave your remotes behind and get to the action quicker.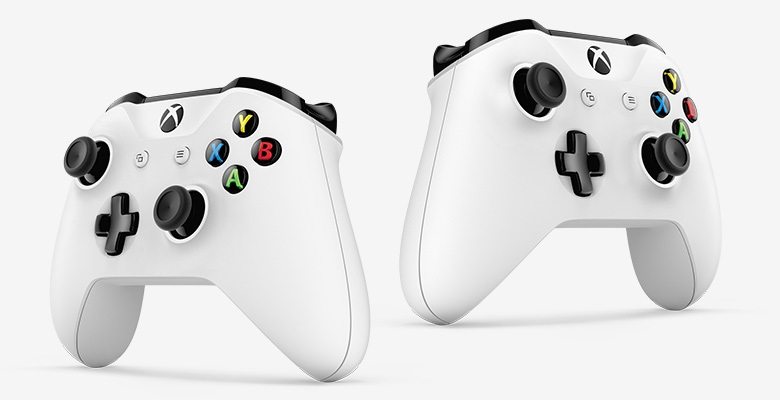 Xbox Live Gold
With the most advanced multiplayer, Xbox Live is the world's premier gaming community. You will get the most advanced multiplayer, free games, exclusive member discounts and lots more. The Xbox One S comes with 14-day free live gold trial. Xbox Live Gold also offers up to 50-75% games in the Xbox Store.
Price and Availability
There will be 500GB and 1TB editions, with 2TB being a special launch edition. At $299, the One S is available at same price as Xbox One 500GB console. The 1TB model is priced at $349 and the 2TB special edition will be available at $399 starting from early August.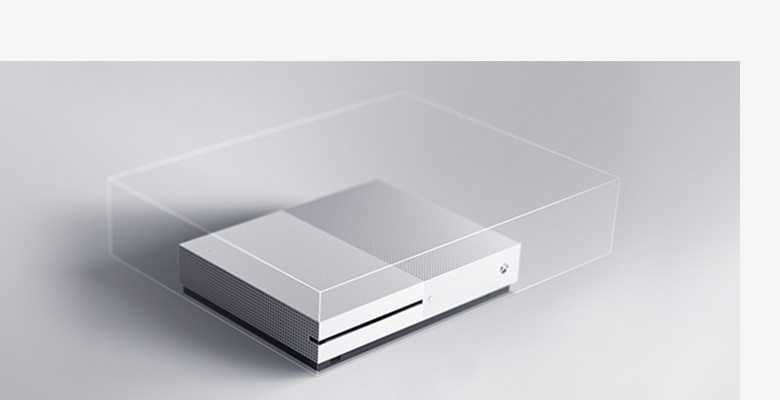 A quick look at Xbox One S:
Price: $399
Release date: 31 August, 2016
Status: Pre-order available
What's Included:
Xbox One S console
2TB hard drive
Xbox wireless controller with 3.5mm headset jack
Console jack
HDMI cable
AC power cable
14-day Xbox Live Gold Trial
Are you also excited about the release of Xbox One S game console? Which features do you admire the most? Share your thoughts with us in the comments.