SlimCleaner from SlimWare Utilities is a highly efficient software that lets you clean and optimize Windows systems. It includes a variety of modules to clean your PC, and help you decide whether to remove certain programs from startup programs and lots more. SlimCleaner divides the functionalities into seven main tabs: Cleaner, Optimize, Software, Browsers, Disk Tools, Windows Tools, and Hijack log.
Let's have a look at its features:
Cleaner
It efficiently analyzes and cleans unneeded files that are responsible for slowing down a PC. The cleaning engine is powerful and helps you to analyze whole computers in as little as a second. The cleaner module works much like the popular: CCleaner. It deletes unnecessary files created by Windows, browsers and applications. It is easy to use and removes detritus from the registry.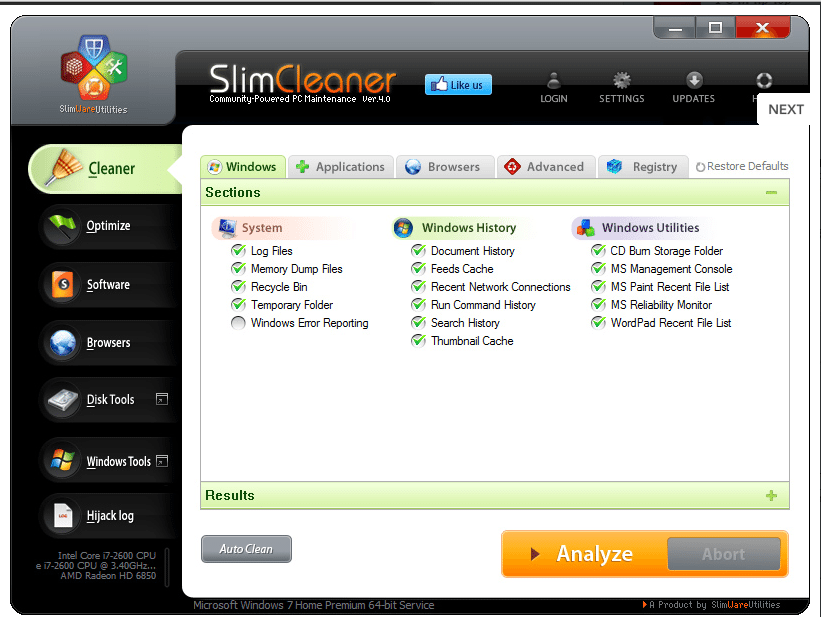 Optimize
Optimize allows you to edit startup items and services. It is a useful feature for those who may not realize which programs are slowing down the performance of the computer. This section lets you find detailed file information so that one knows exactly what a program does before taking action. Each program in Optimize module runs on startup receives a community rating that is compilation of others who have used it.
Windows Tools
SlimCleaner organizes your system tools and settings in an easy interface. It provides details about all windows tools like device manager, performance monitor, security settings, system information and more. It is a simple-to-use front end to many management tools. All-in-all, it is a well-organized way to see all windows tools at one place.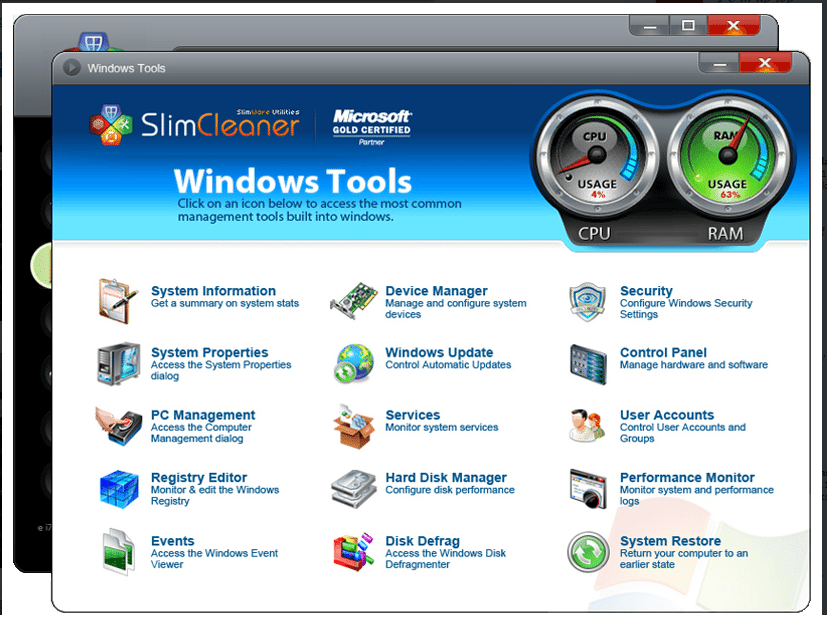 Uninstaller
The uninstaller module ranks each piece of software from unwanted to good. It provides you access to SlimWire Utilities' community feedback, reviews and comments. The real-time stream is used from the cloud to compare against community feedback and make recommendations. SlimCleaner is a front-end application to Windows uninstaller.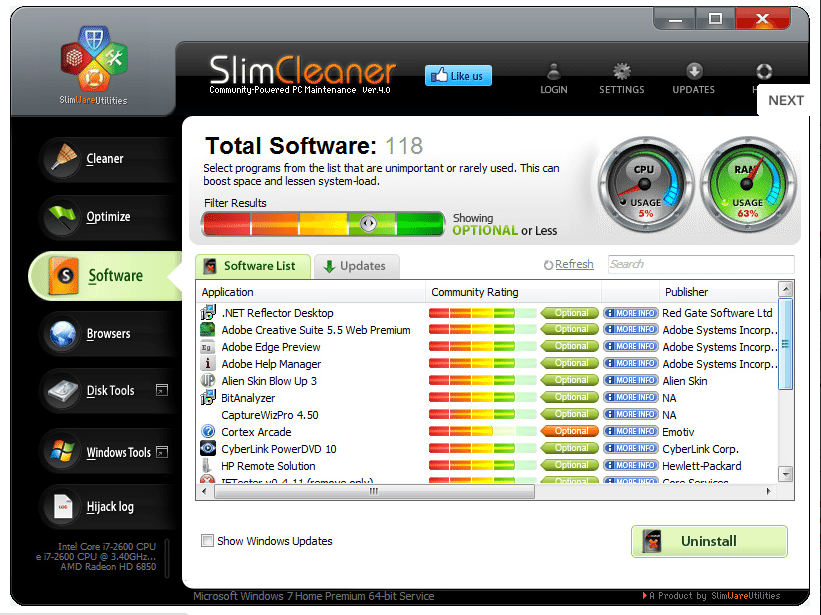 Browsers
Browsers tab lists all browser plugins and let you choose which one to uninstall. It helps you to remove unwanted browser plugins from your system.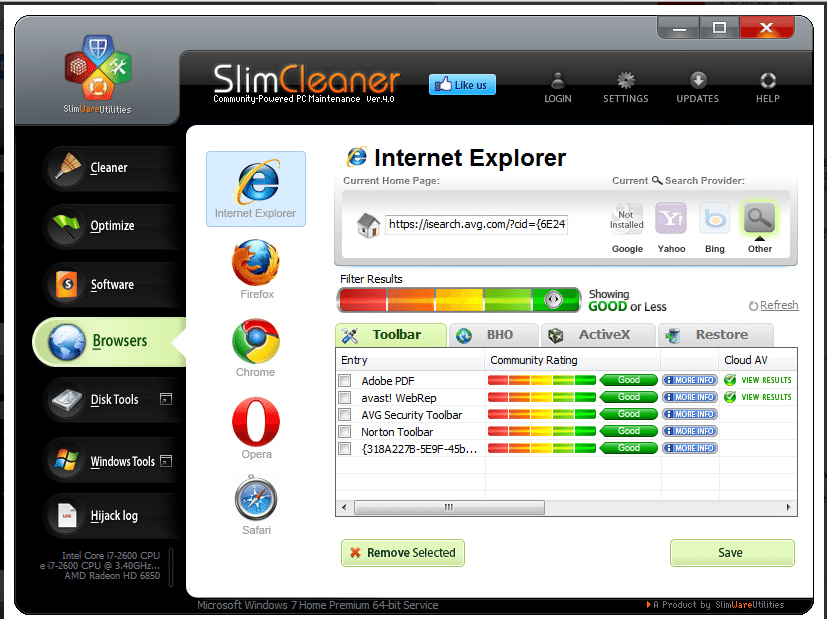 Disk Tools
The software comes with easy to use disk utilities to manage, clean and secure internal and removable media using state of the art technology. Disk Analyzer displays hard drive to let you analyze the contents and easily identify the programs that are taking up disk space. Disk Wiper is a clean-up tool to overwrite sectors that house unwanted data. It secures the drive by making previously deleted files unreadable.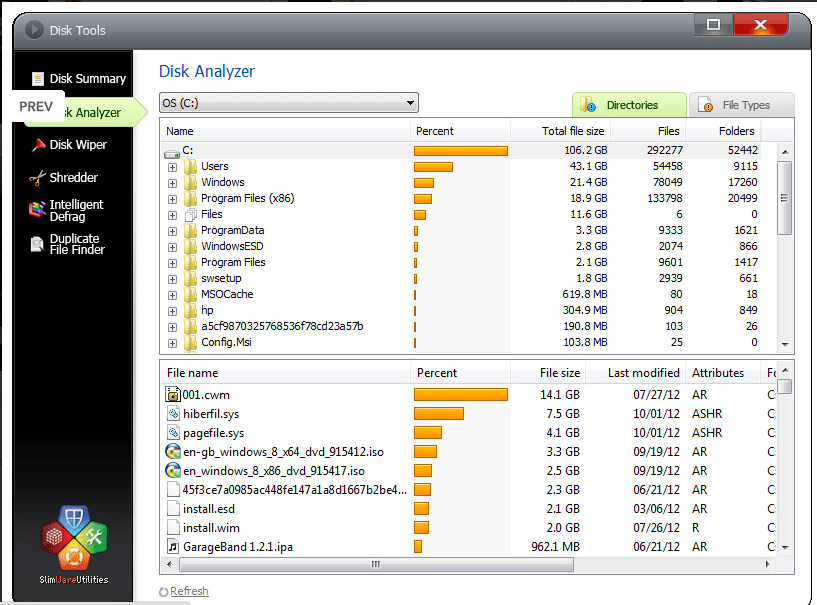 Hijack Log
This module scans for the startup programs, toolbars, ActiveX controls and other malicious items that can hijack a system. It provides direct access to cloud of antivirus scanners. Also, each application is rated by SlimCleaner's Cloud AV as being safe or not.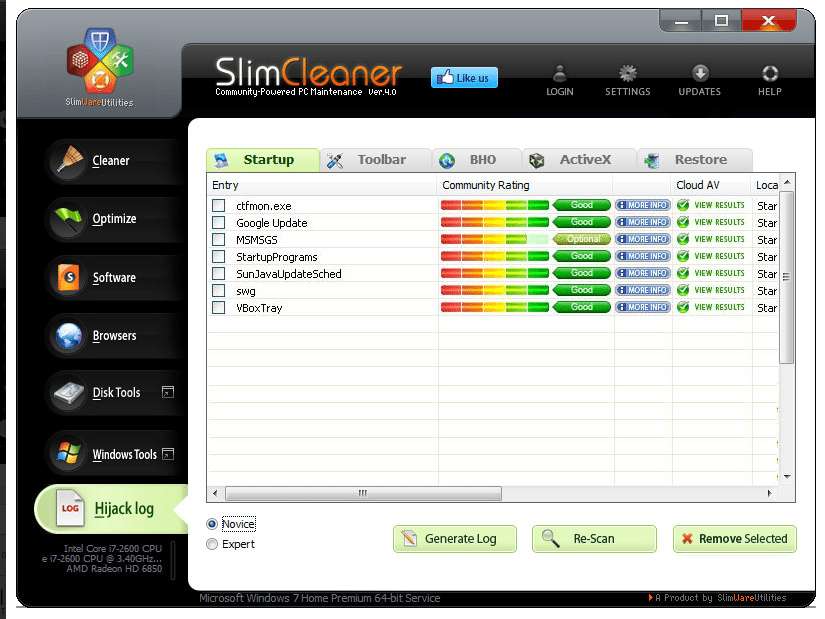 Other features
SlimCleaner's other features cover Intelligent Defrag to let users run personalized defrag based on specific PC hardware, Software Updater to check for updates to the software, Solid-State Drive Optimization to speed up loading programs and opening documents, and Duplicate Finder to offer a quick way to find and eliminate duplicate files.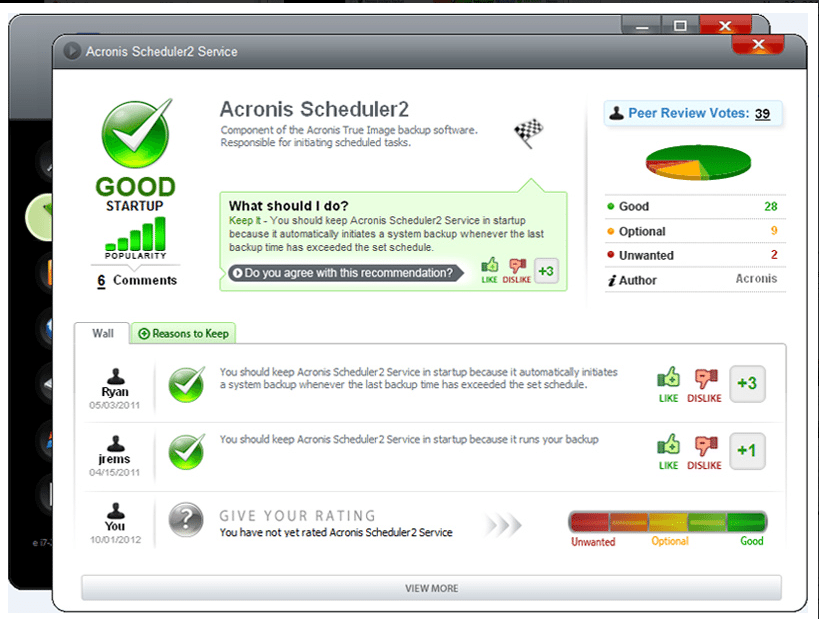 ---
Pros:
Cleans better than CCleaner
Free to use
Has cloud AV built in
Portable
Cons:
Optimization section appeals to advanced users only
---
Our Verdict
All-in-all, SlimCleaner is a cloud-based, community-sourced software that cleans, optimizes and improves the performance of PCs. It is one of the most comprehensive PC utilities tools available. It has added features of CCleaner. It comes with cloud antivirus to scan unknown apps. It let you know which apps are good and which are optional.
You can download this free tool from the official website by clicking here.
What are your views about SlimCleaner? Let us know in the comments!
If you like our content, please consider sharing, leaving a comment or subscribing to our RSS feed to have future posts delivered to your feed reader.

Please follow us on twitter @CodeRewind and like us on facebook