Meet GeForce GTX 1070
Nvidia GeForce GTX 1070 is the latest graphics card offered by the company. It is highly impressive with its performance capabilities. Priced at $379, Nvidia claims that it is faster than the $1,000 GeForce GTX Titan X. The cost of Founders Edition is $449. Here are the complete details.
GTX 1070 Founders Edition
The GTX 1070 uses 4.3 x 10.5-inch chassis just like GTX 1080. It uses the same GP104 GPU found in the GeForce Founders Edition. The chip is 16nm FinFET design and operates at slightly lower voltage than planar process and offers less power leakage than planar.
Meet the Founders Edition
The Founders Edition is beautiful on the outside and features a machine-finished aluminum body. It is based on 16nm FinFET manufacturing process and has a TDP of 150 watts with 7.2 transistors. The FE delivers over 1.6 GHz clock frequency while gaming. The FE features 15 streaming multiprocessor and 1920 CUDA cores. It runs 15 SMs than 20 SMs of GP104-400 and core count is 1920.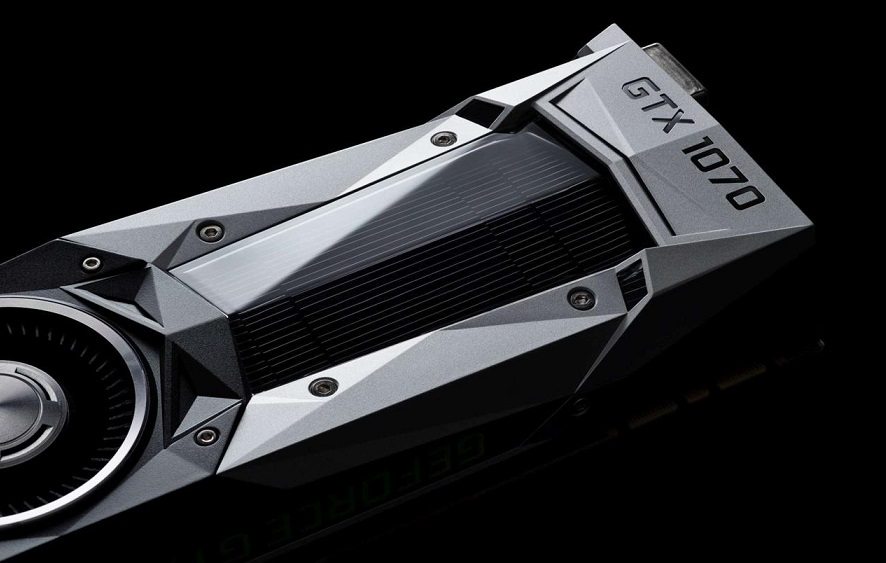 Memory
GTX 1070 graphics card comes with the ability to render more accurately across multiple displays and provide distortion-free images. It provides distortion-free images on all types of screens.
While the GTX 1080 uses GDDR5X memory, the GTX 1070 uses GDDR5 memory. The memory runs at 8GHz which is the highest frequency that any GDDR5 video card ran till date. The raw memory frequency is 2000 MHz which results in 8Gbps transfer speed for a memory bandwidth of 256 GB/s.
Powerful Performance
The 1070 looks identical to the 1080 and features a cooling system that makes use of a radial fan and advanced vapor chamber. It promises around 75% of GTX 1080 performance and that too about 65% of the money. Its cores runs up to 43% faster than GTX 1070 with a base clock speed of 1506 MHz and boost at 1683 MHz. The GTX 1070 provides superior performance as compared to previous high-end models such as 980 and 980Ti.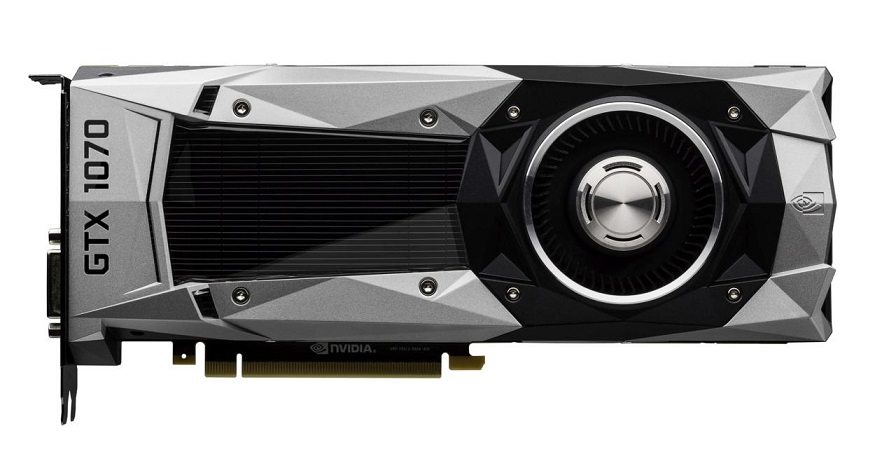 The Nvidia GeForce GTX 1070 delivers Titan X-level performance and that too at a price which gamers can afford.
Share your thoughts on the story in the comments.