Nvidia has officially unveiled its latest pair of graphics cards: GTX 1080 and GTX 1070. Both significantly outperform their predecessor in terms of power as well as the price. Both cards are based on NVIDIA's new Pascal architecture and are manufactured using 16nm FinFET process. The GTX 1080 is nearly twice as powerful and power efficienct over its predecessor and costs several hundred dollars less. The company cuts its price from $999 to $599 and is more powerful.
Meet Nvidia GTX 1080
The GTX 1080 comes with 2560 CUDA cores and is clocked at 1607MHz with boost clock of 1733MHz. In addition, it features memory speed of 10 gigabytes per second, memory bandwidth of 320 gigabytes per second and maximum digital resolution of 7,680 x 4,320 at 60 hertz. One of the noteworthy features is the memory which includes 8GB GDDR5X and 256-bit memory bus.
"It's insane. The 1080 is insane, It's almost irresponsible amounts of performance," Nvidia CEO Jen-Hsun Huang, told the DreamHack gamer gathering in Austin, Texas. "This is the future of graphics, available today. 1080 is the new king."
"These gains in performance and power efficiency are enabled by the marvels of the Pascal architecture," the company said. "The first of these marvels is the introduction of cutting-edge 16nm FinFET chip construction. This new, smaller chip design uses fewer watts of power and emits less heat, enabling us to crank up the core clock speed of the GPU, which is key for increasing a graphics card's performance."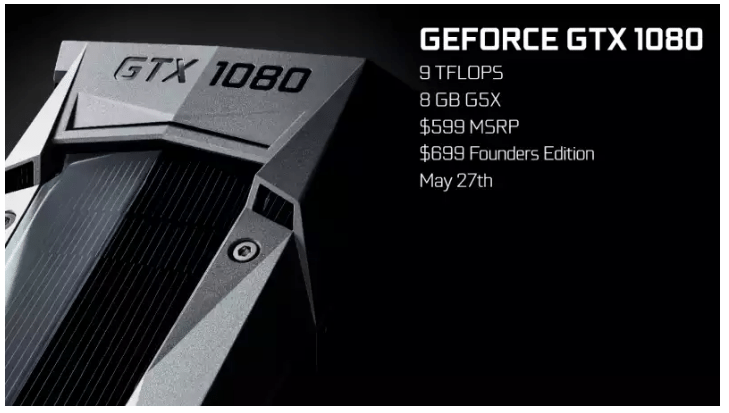 According to the manufacturer, the GTX1080 is faster than two GTX 980s in SLI and the Titan X. It is said to deliver immersive, next-generation visual reality experiences. This VR ready graphics card supports Nvidia Ansel, a technology that allows users to capture screenshots from any angle in high resolution.
Nvidia GTX 1070
GTX 1070 looks to perform similar role as the 970, offering an inexpensive solution for modest visuals.
You can read all about the new cards at the company's website. GTX 1080 will be available May 27 in the US and the GTX 1070 will be available June 30.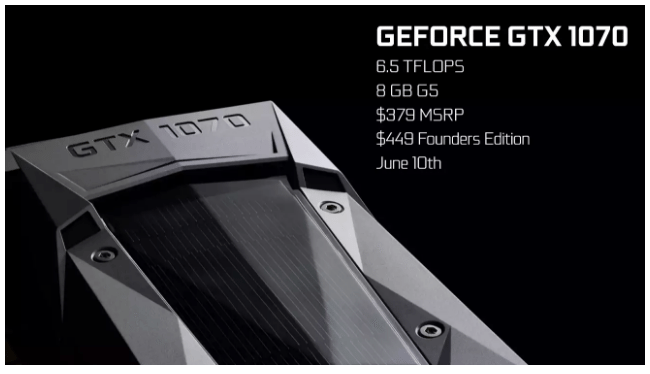 Game Capture Tool: Ansel
NVIDIA also announced Ansel, which is a powerful game capture tool that will allow gamers to capture and share the visuals of gaming in awesome creative ways. They can capture game screenshots upto 32x resolution and zoom in without loosing quality. With the option of 360-degree stereo photospheres you can take perfect shot for viewing in a VR Headset or Google Cardboard.
We would like to hear your thoughts about the specs, technology and the pricing of these graphics cards.