All About Logitech Wireless Combo MK270
Wireless keyboards are an advanced computer accessories that have improved our lives. The cordless design of such keyboards helps to eliminate all the clutter from the workstations. They are made from performance components and offer good flexibility in using the keyboard and mouse. One of the best combos of wireless keyboard and mouse is from Logitech called MK270. Logitech has always graced PC users with their offerings ranging from gaming keyboard to mouse and more. Today, we are talking about Logitech Wireless Combo MK270 that provides a good combination of wireless connectivity and affordability. Let's have a look at its features:
Wireless Keyboard
The wireless keyboard of Logitech Wireless Combo MK270 comes with fast, reliable connection up to 10 meters with virtually no delays. It utilizes Logitech Advanced 2.4 wireless technology to offer long-range wireless connectivity. This also implies that you will never lose signal, never drop-out and even never lag in the busiest environments. Also, the receiver is easy to install and requires no software to install. You need not to spend any time in setting it up. The keyword is comfortable to use and offers full control including number pad, directional keys, full sized keys as well as F-keys. This full-size wireless keyboard features eight shortcut keys to offer instant access to media control which include movies, music, internet, e-mail, play/pause, volume and more.
It comes with a powerful 2.4GHz wireless adapter that connects to a tiny Logitech nano-receiver. It has a USB port to allow connecting third party peripherals, and a powerful battery pack.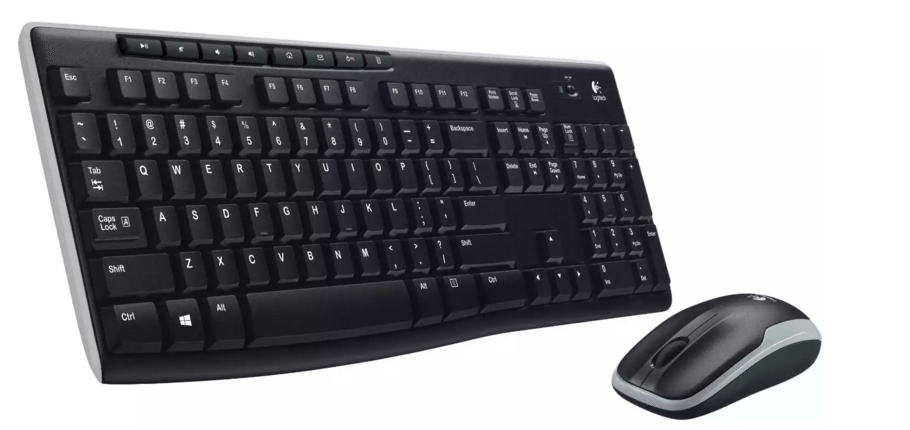 Wireless Mouse
The mouse features a compact design. It is comfortable to hold and is portable enough to easily fit into computer bags and pocket. It is a great companion for your trips. The mouse comes with two buttons and features a scroll wheel within it. It allows you to work at a distance from your computer and access your applications with great ease. If you are looking for wireless mouse only and does not want a combo, you can rely on Logitech MX Master wireless mouse.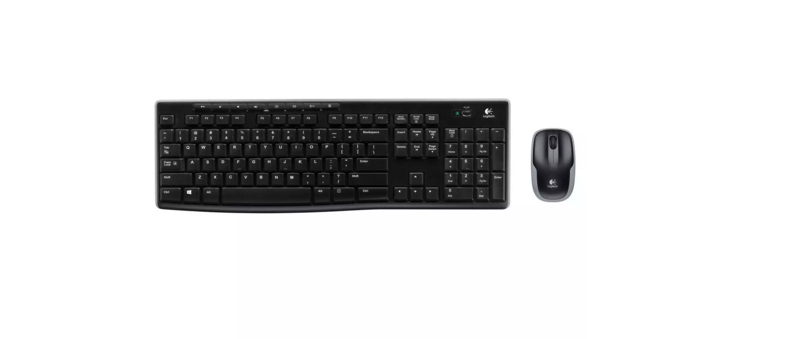 Battery Life
In terms of battery life, this Logitech wireless combo MK270 surpasses all expectations. It can give you a whopping 24 month of battery life for the keyboard and an impressive 12 months of battery life for the mouse. It comes with smart battery saving functions and auto-sleep that turns off the devices when they are not active for a certain amount of time. The combo is a great choice for those who hate to replace batteries or need to use keyboard and mouse for long hours.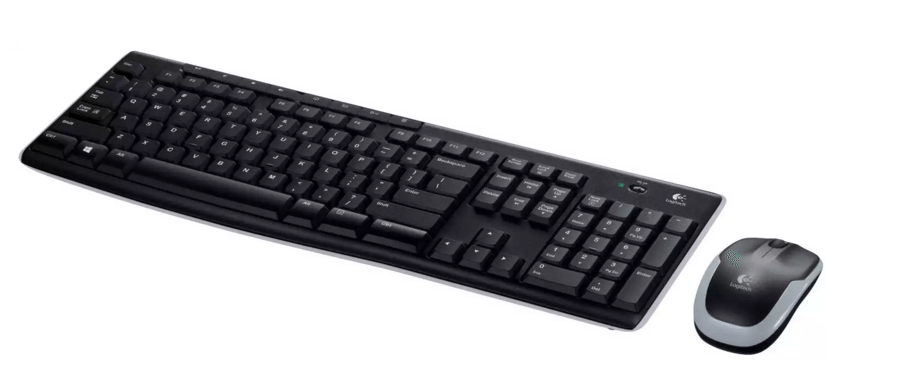 Wrapping Up
We have found this Logitech wireless combo MK270 of keyboard and mouse excellent. The combo includes Wireless keyboard, wireless mouse, USB receiver, USB range extender, batteries and user documentation. It offers you great value for money. It is light and compact and has excellent features for everyday uses. The wireless keyboard has the ability to perform basic tasks with reliable wireless connectivity. The combo is an excellent choice for both office and home use.
Buy it from Amazon
You can get this combo today from Amazon.com at the best prices.
Do you like this Logitech wireless combo MK270 with Keyboard and Mouse? Share your thoughts with us in the comments.