Meet Color Switch
Color Switch is an addictive puzzle game for iOS and Android platforms. It is quite similar to Flappy Bird but is as hard. It has a challenging gameplay and continues to keep you engaged for many hours. This reflex game is getting huge popularity in the App Store for its simple interface and amazing features. Let's have a close look at it:
Intuitive Interface
The game comes with a clean interface where you tap to keep a ball bouncing in the air and then match its color to an obstacle to pass through it. You need to follow the color pattern on each obstacle to cross it and if you pass through the wrong color, you will have to start again. So, the challenge of the game is that the obstacles keep on moving and the ball is changing colors. You need to match through the different speeds and shapes of color. The concept is simple and very addictive.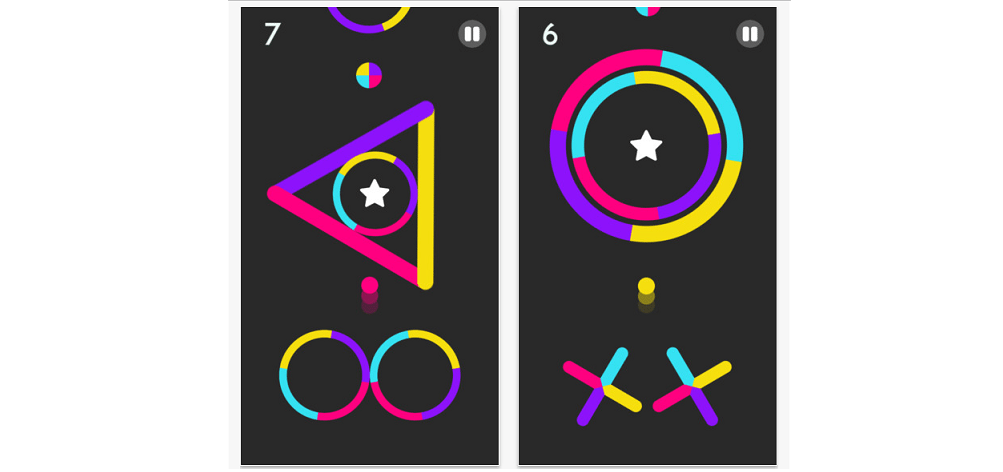 Various Obstacles
The game includes obstacles that vary in shapes, size and movement. The obstacles come in circular or triangular shapes and grow more complex. Each obstacle carries a star that one earns on successful pass. The main aim is to collect as many stars as possible. In the Challenge Mode, players need to tackle a series of basic challenges. On the other hand, in Race Mode, players race a ghost ball through various obstacles.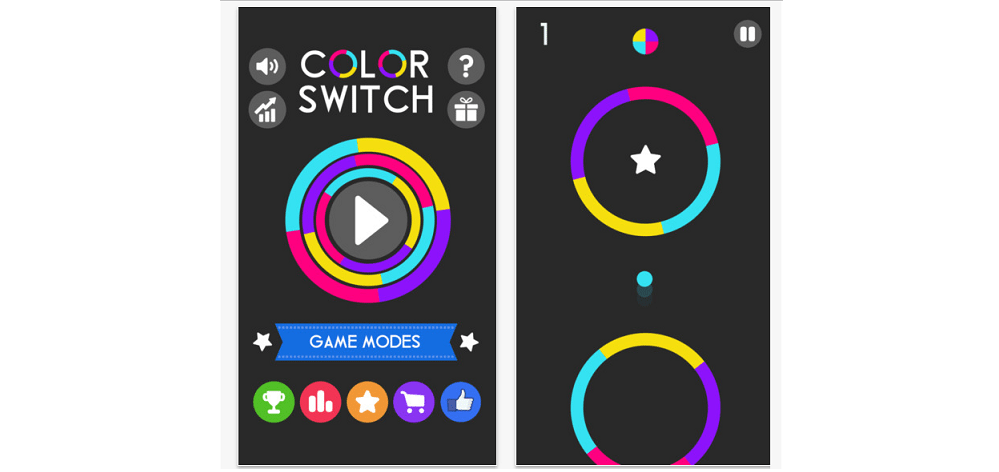 Colorful Gameplay
Color Switch uses a great combination of colors that make it look fresh. It keeps on motivating you for each successful target. The physics of the obstacles are fun and surprising and within a few minutes, you will find yourself getting immersed in the gameplay. While playing this game, you will feel a real sense of gravity. The game offers eight modes.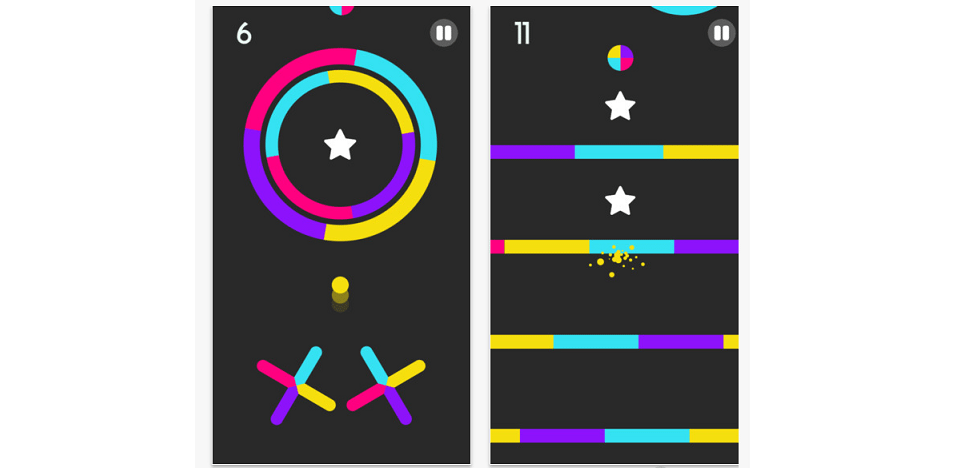 Wrapping Up
When you start playing Color Switch, you may find it difficult to quit. The additive gameplay and the continuous thrust to overcome more and more obstacles keep you occupied. This cleverly designed game rewards your focus and patience as well. Also, its one-finger operation and portrait orientation makes it great fun while commuting or waiting in long lines.
Some useful insights about Color Switch:
Cost: Free
Publisher: Fortafy Games
Ratings: 4.5 out of 5 stars
Requires iOS: 7.0 or later
Requires Android: 2.3 and up
Download it for iOS
Download it for Android
Do you like Color Switch? Give this free game a try and let us know how you feel about it in the comments.