Instagram Face Filters: Copying Snapchat Again
Instagram has never been afraid of copying major features of Snapchat, be it disappearing live messages, Stories, and many more. It is still not done with copying Snapchat and the app has now introduced Face Filters to its Stories feature. This is very similar to Snapchat Lenses that users apply to their Stories. The feature is the exact copycat of Snapchat's beloved augmented reality selfie filters.
Eight Face Filters
Instagram initially introduces eight face filters and work exactly like Snapchat and let you add few different crowns, make a person look like a koala or rabbit and more. The best part is that they work whether you are using the back camera or the front camera. To use them, open the camera interface in the app and tap the new icon at the bottom right corner. You are then ready to use filters in any Instagram shooting mode, be it a picture, video or even Boomerang. The face filters are live just like the ones on Snapchat. This filter means that it detects your face and will move around as you move.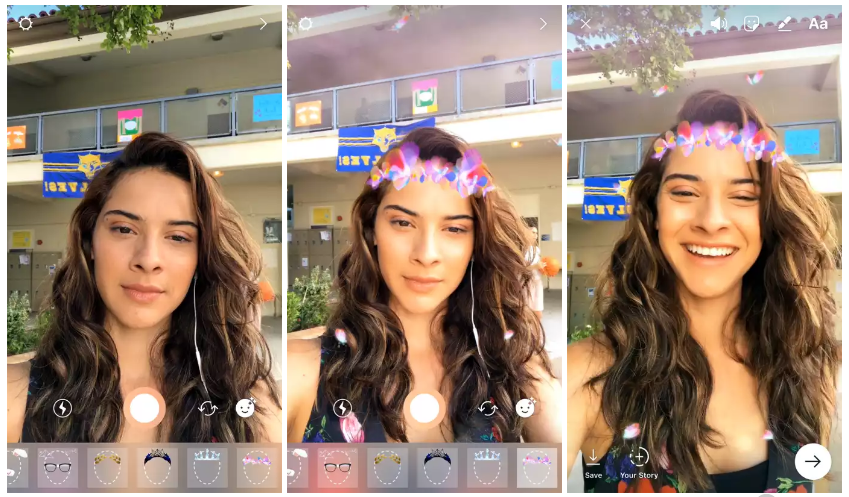 Snapchat Clone
Instagram also allows users to add more context to their story with a new hashtag sticker. You can tap the sticker icon at the top right of the screen and then select and customize the hashtag. It then adds to their Story. When someone watches your story, they can tap the hashtag sticker or next to the hashtag page and explore related posts.
Also, Instagram is adding Rewind feature for videos, which is next to the Boomerang and Hands-Free option in stories. Rewind option lets your videos play in rewind mode and now Instagram users can do the same with their videos Stories.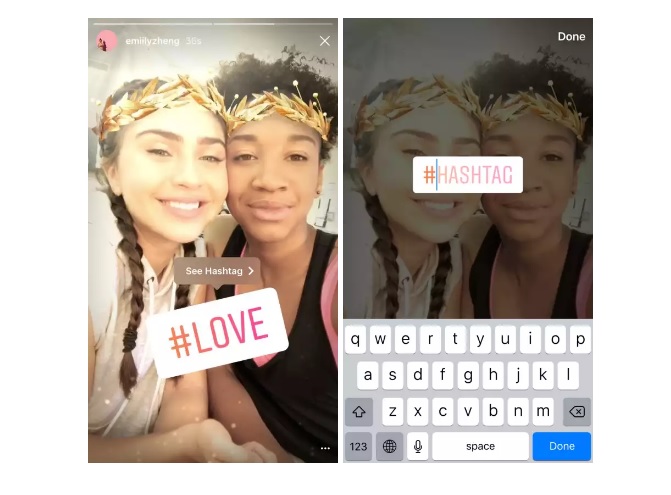 The idea of using augmented reality technology was popularized by Snapchat. It uses this technology to map and apply filters to the face of the users. The feature has received amazing response from its users, which results in Instagram copying it.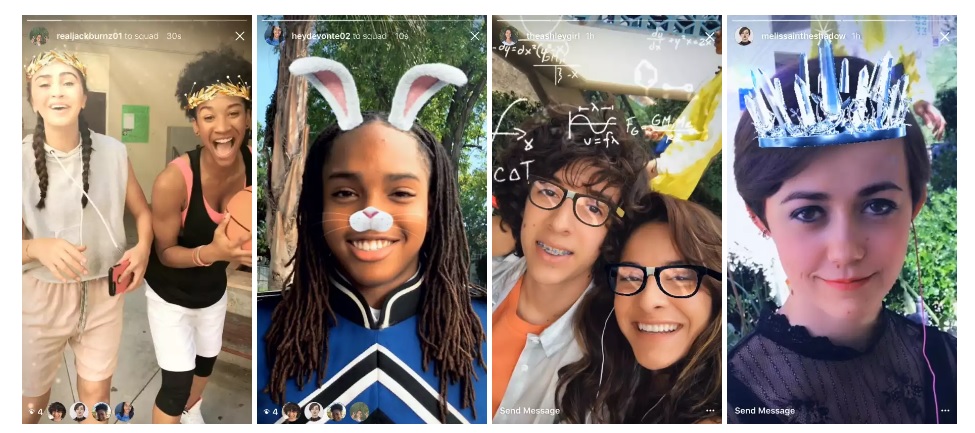 Face filters are the last major Snapchat Stories feature which was not in Instagram. Since the launch, Instagram has been growing at a rapid pace. It has over 700 million monthly active users with Stories alone having around 200 million daily users. With this new face filters, this number is likely to grow. This could cause more troubles for its rival, Snapchat.
To try out the new Face Filters on Instagram, just update the app on Android or iOS and restart the app.
What are your thoughts about this new feature of face filters? Let us know your views about it in the comments.