Google has introduced a new Street View app that's separate from Google Maps. This newly launched mobile app promises to make it easier to explore Google Map's 360 degree imaginery and contribute your own photos to improve the experience. With the app allowing you to upload your own spherical photos, it lets you shoot spheres from your phone. You can also connect directly to spherical cameras such as Ricoh's Theta camera series.
The app is actually a rebrand of older "Photo Sphere Camera" and comes with the ability to create panoramic photo spheres and share them to Google Maps. The new app has improved features like the ability to explore photo spheres shared by others and browse through the Google Street View collections. The "Explore" Section allows one to see both official content from Google as well as the image contributed by public.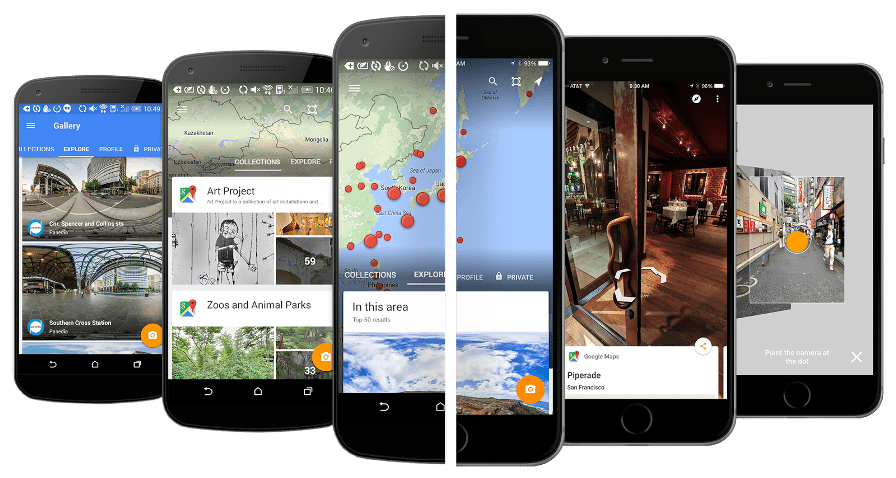 From the home screen, you can search for any place in the world and can scroll through "Collections" and "Explore". You can then hold the phone in portrait or landscape and swipe around to take in the scene. You can also use phone's accelerometer and press the compass icon to look around. The right-hand side menu has two upload options: Camera and Spherical Camera. Camera allows for a regular Photo Sphere and Spherical Camera will connect your device to an external hardware.
Their official blog says, "In one gallery, you can explore Street View collections and content from Google Maps alongside photo spheres contributed from people around the globe. So whether you want to track the Loch Ness monster in Scotland, scale the famed rock wall El Capitan in Yosemite, or hike Mt. Fuji, the Street View app has you covered."
The app is available for free download on iOS App store and Google Play Store.
Are you excited about this all new street view app? Share your thoughts in the comments!
If you like our content, please consider sharing, leaving a comment or subscribing to our RSS feed to have future posts delivered to your feed reader.

Please follow us on twitter @CodeRewind and like us on facebook