With an increasing craze of capturing memories through pictures and videos, Google has come up with a fresh approach to Photos. It has introduced a new product called Google Photos to help you organize and bring your moments to life.
According to Google, "Google Photos will automatically upload all pictures and videos taken with an Android phone or tablet directly to Google Drive." The app has been designed with the purpose to offer you intelligent organization of your pictures by identifying people that are featured in those photos, and location where the pictures were taken. The app also takes into consideration the time factor.
This free, unlimited photo storage service is crazy good at identifying random stuff in your pictures. You can use the search bar to find specific stuff in your photo collection. It's like Google Image Search strictly for your own pictures. Google Photos will automatically recognize and group photos of various people, places and things. It also figures out faces even with changing age.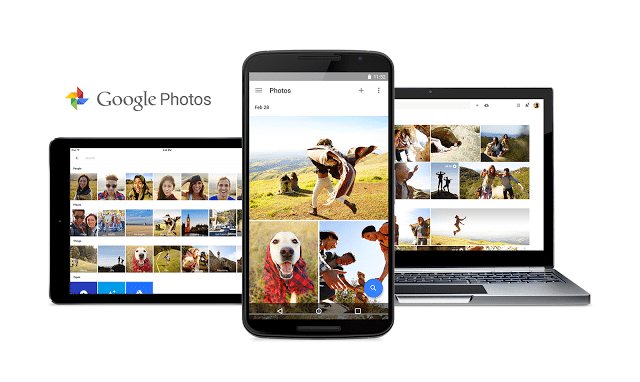 The service supports pictures of up to 16 megapixel resolution and 1080p video. It comes with a smart design and brains to make huge number of pictures manageable. It launches for Android, iOS and desktop platform.
Google Photos includes several editing functions and one of the useful among them is the Assistant feature. It allows one to automatically create animated images, group pictures into collages and string videos together. Within the mobile app, you can do all such functions. The cool features like panoramas and animated gifs from multiple images are another plus. You can select multiple images by just sliding your finger. Also, you can share pictures with anyone, even when they don't have Google Photos.
Google is lifting its resolution limit on Google Photos. When we compare it with its competitors like Flicks is offering 1TB storage for free, Amazon offers unlimited free space for pictures but not for videos. Apple has also a similar offering but the free plan offers limited storage. So, Google Photos comes with loads of extra features.
Are you excited about Google Photos? Which features do you admire the most? Let us know in the comments!
If you like our content, please consider sharing, leaving a comment or subscribing to our RSS feed to have future posts delivered to your feed reader.

Please follow us on twitter @CodeRewind and like us on facebook