Evernote 8.0 – New Features
Evernote needs no introduction as it is one of the most popular and widely-used note-making app. It has redesigned its iOS app for iPhone, iPad and iPod Touch with many significant new features. Evernote 8.0 for iOS app provides faster ways to find your notes. You can now also add color and styles to the notes. It makes it super easy to writes notes on the fly. The new features have been designed keeping in mind the requests by its users.
According to Evernote, "With your feature requests in mind, our iOS design and engineering teams set out to reimagine the Evernote experience from the ground up. Evernote 8.0 for iPhone, iPad, and iPod touch is our fastest, most elegant iOS app ever."
Improved Navigation
The new version of the app offers a completely new design which is easier to navigate and at the same time, is pleasant to the eyes. Evernote 8.0 features better navigation structure, allowing users to find their much quicker and faster. The home screen of the app has been completely removed. This implies that users can directly access their notes without any unwanted delays.

New Search Features
Evernote 8.0 also brings a pair of new search features to the app. One feature is that you can pull up notes with reminders with a single tap and another allows you to pull up notes that contain a particular tag. Searching has become easier and quicker with the newest version of this note-taking app.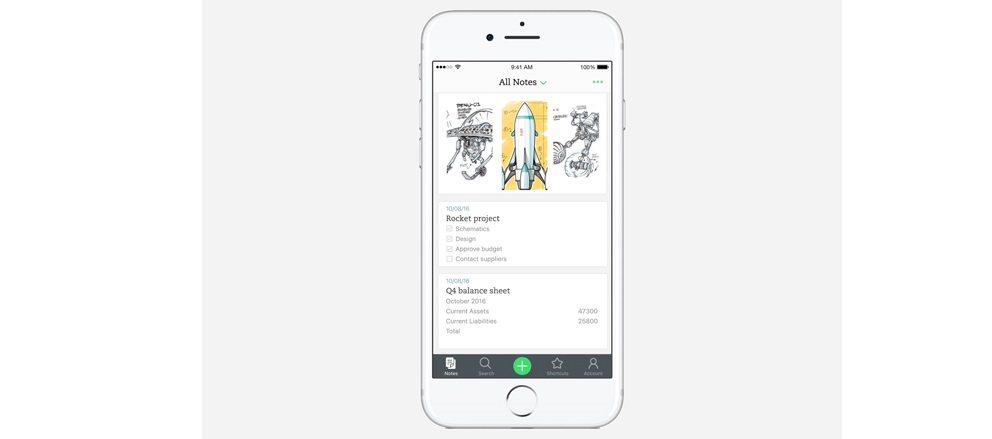 Taking Notes Becomes Easy
To take new notes, just tap the green plus sign button and start creating notes immediately. One can also long press this button and slide finger in order to record audio, capture images etc.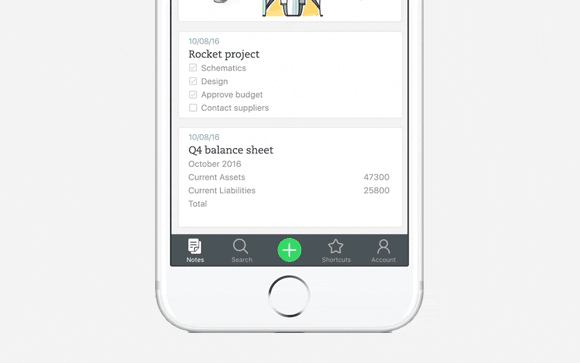 New Customization Options
Evernote 8.0 also brings new customization options for the users. It now comes with the option to use different colors and sizes for creating headers and sub-headers. The app offers several pre-defined text colors as well as font sizes to select from. There are new style support features as well. Users can add selectively applied colors.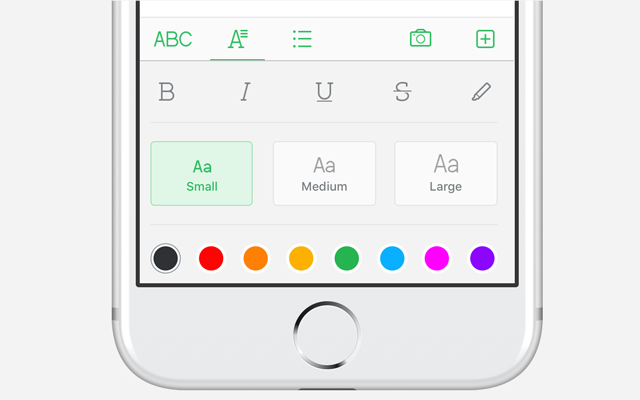 According to the developers, it is the best ever version of the Evernote iOS app. Try it yourself by downloading it today from the iTunes Store.
What are your thoughts about the newly added features of Evernote 8? Let us know in the comments.