Apple Support
Apple launches the Support app on the US App Store. This new standalone app was first become available in the Netherlands and now, the app has widely been made available. Apple Support app recently released on iOS platform is our app of the week. It is available for download and works on iPhone, iPad or iPod touch running iOS 9 or later. Here are the complete details about this free app.
Clean Interface
Apple Support app offers a complete list of the devices owned by the user along with offering them access to documentation as well. The support app has been designed to handle customer service and support in a better and more productive way.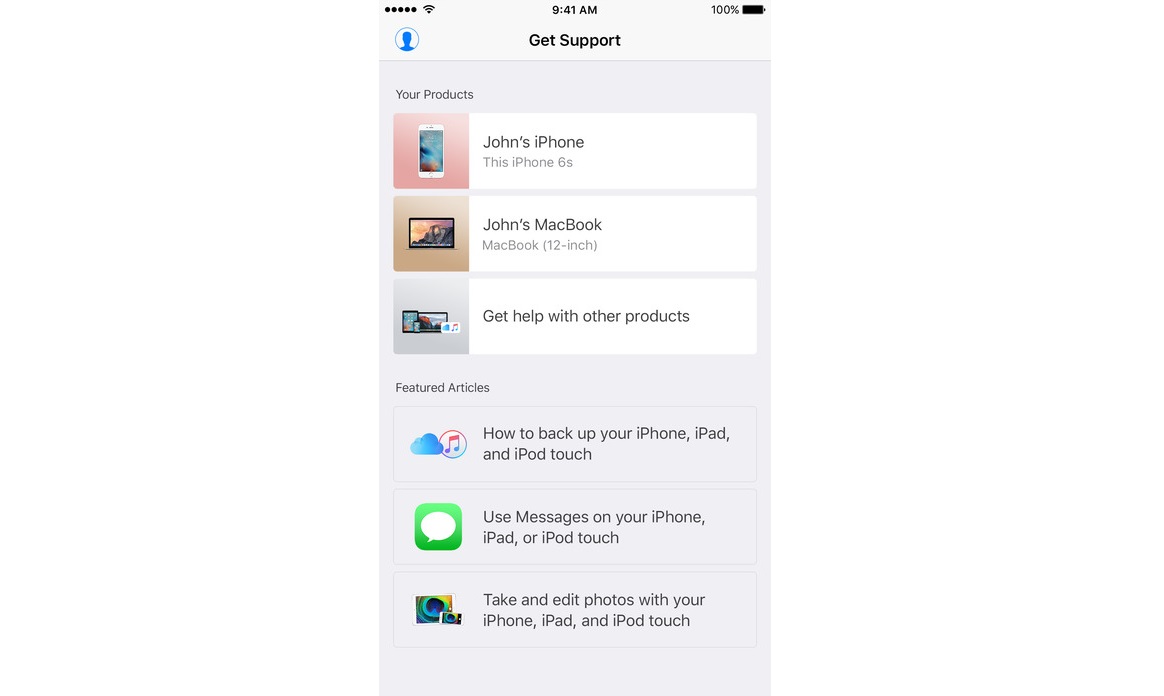 Customized App
The Apple Support app is customized for each user. It also recognizes all iCloud-registered devices so that you don't have to look for information such as model number of your iPad etc. These details also help a user to quickly solve things with a Support technician as the documentation is readily available. You get answers to your queries quicker and easier.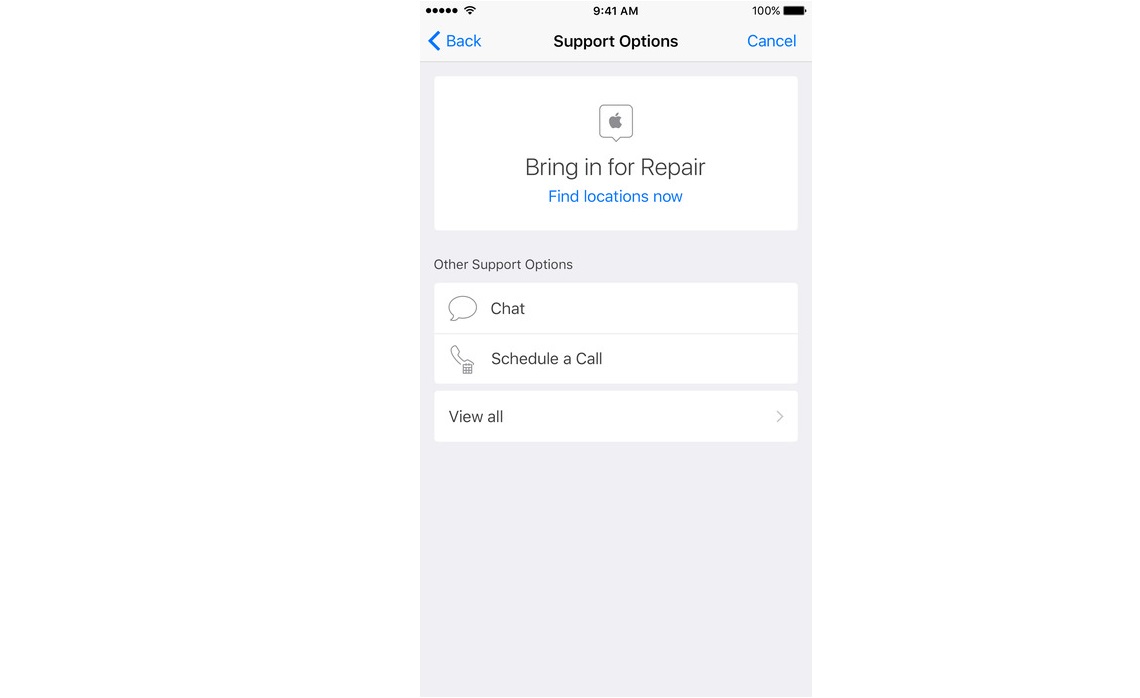 Direct Chat
Apple customers get the privilege of direct chats with the Apple representative within the app. They can also view their chat history when the session ends. This allows one to keep a track of details. In addition, the app also allows you to schedule an in-store appointment from the app. You can then receive notifications for the appointments. You can easily schedule appointments at your local Genius Bar or an Apple authorized retailer.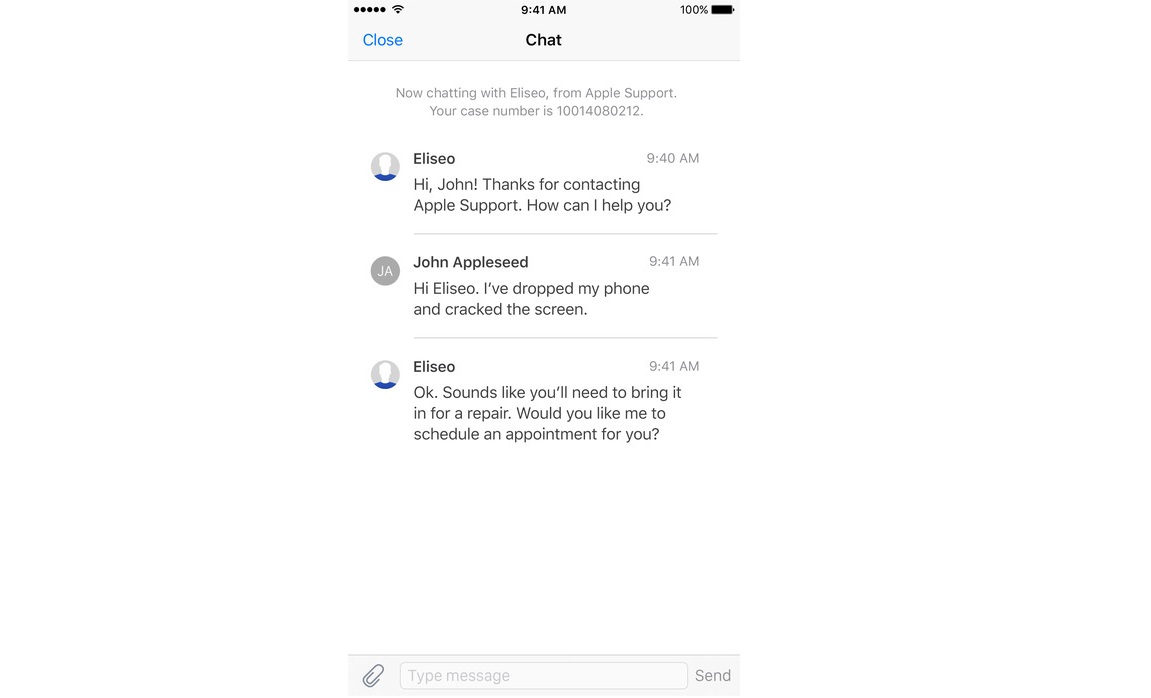 Wrapping Up
The timing of the launch of Apple Support app is really commendable. During holiday season, many people are looking to buy new Apple products and this app eases the process of getting any kind of assistance or help. The app allows you to get answers and see if their issues can be resolved from home only without having to go to the nearby Apple Store. The initial reviews about the Apple Support app are really good.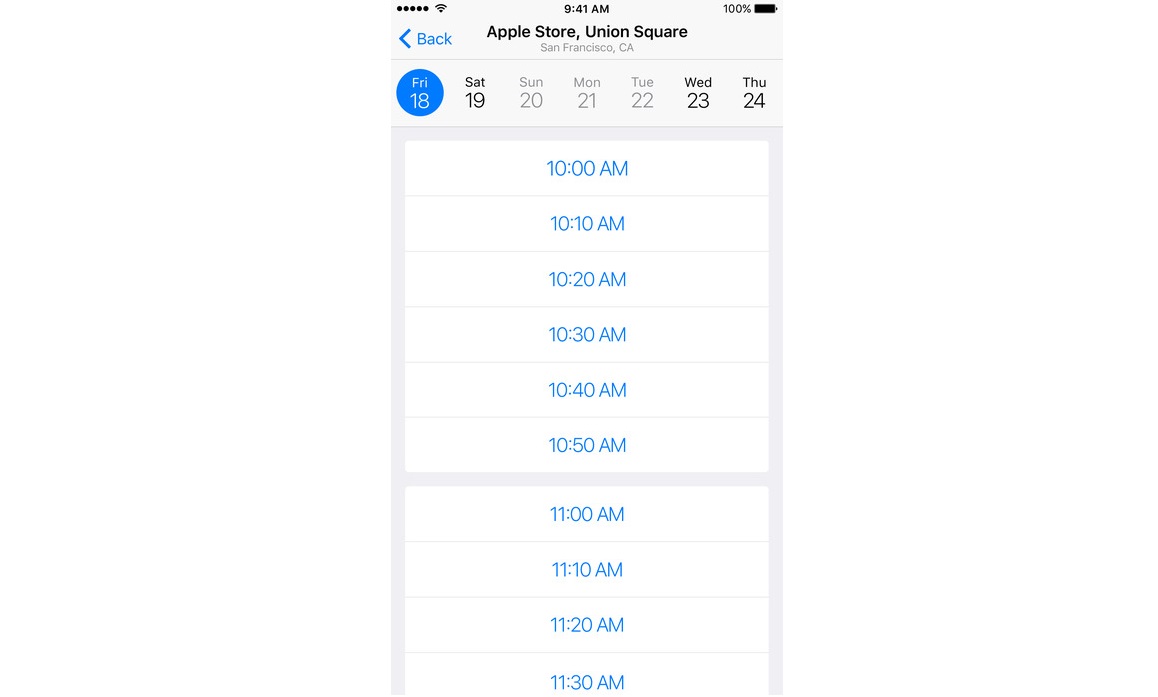 Some useful insights about Apple Support App:
Cost: Free
Ratings: 4.5 out of 5 stars
Publisher: Apple Support
Requires iOS: 9.0 or later
Download it
What are your thoughts about Apple Support? Let us know in the comments!