An amazing feature of Apple Watch is an excellent range of Apple Watch games and apps available to the users. There are already thousands of apps that have Apple Watch extension but not all of them are worth downloading. Playing games on Apple Watch offers a different gaming experience. You are sure to enjoy playing games on the small screen of your watch. Ranging from fun-loving concepts to interesting puzzles, here are the best Apple Watch games.
1) Rules!
Rules! give you daily mini-game challenge and is one of the best brain teasers on the platform. A new rule gets added with each turn, with the twist that you match to riles. You will start by prodding numbers in descending order and then the rules keep on adding. It is a good way to warm up your brain. It is one of the most popular puzzle games on Apple Watch.
Price: $2.99
Download Rules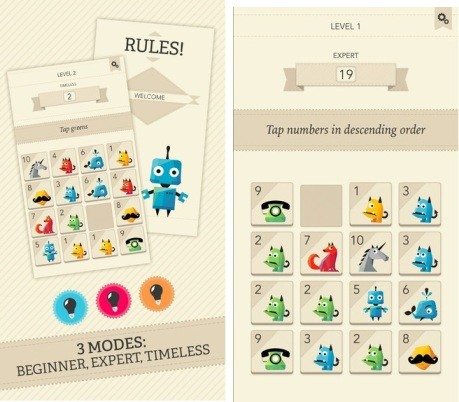 2) Letterpad
Letterpad by NimbleBit is another puzzle game and is based on words. It gives you nine letters which you will use to find the hidden words related to the topic. The game comes with more than 200 puzzles to keep you engaged and busy. You can also share your puzzle with friends.
Price: Free
Download Letterpad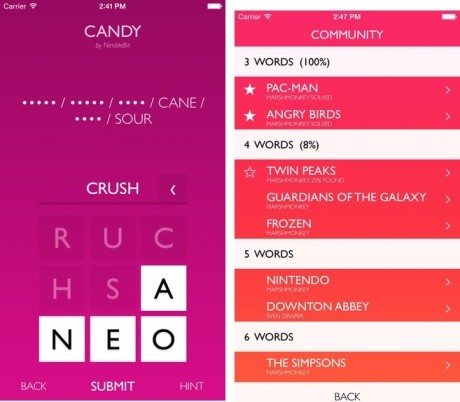 3) Runeblade
This game made it easy to enjoy fantasy RPG adventure on your Apple Watch. It has an addictive gameplay and works remarkably well. The rich cartoony graphics, intuitive upgrade system and a steady stream of new bosses to tackle, this ROG is entrancing and enticing. The artwork is impressive and has a compulsive appeal.
Price: Free
Download Runeblade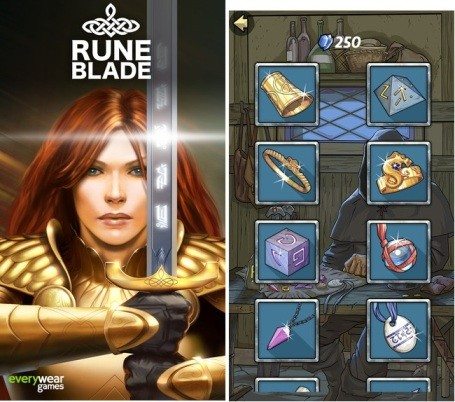 4) Lifeline
Here comes one of the popular Apple Watch games, Lifeline. It offers the best text-based adventure experience as a spacecraft survivor starts communicating with you via notifications. There's an appealing retro sci-fi aspect to Lifeline. It feels like it's designed for Apple Watch. You will correspond with a person whose ship has crash-landed on an alien moon and his messages are coming to you in real-time throughout the day.
Price: $2.99
Download Lifeline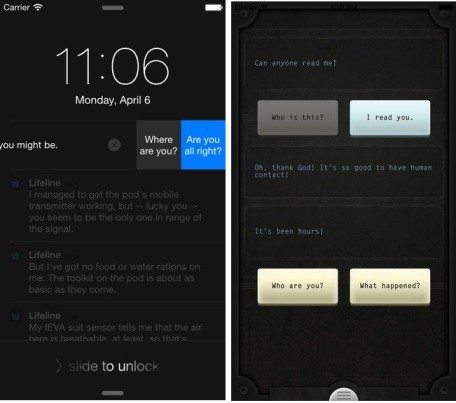 5) Spy Watch
Spy Watch puts your Apple Watch to similar use as Lifeline but with less storytelling. The gameplay centers around real-time notifications between you and your agent. It is a game that puts you in charge of a spy who you will train and sends out to different missions. You will get messages from your field agents and you will also direct him around danger.
Price:$1.99
Download Spy Watch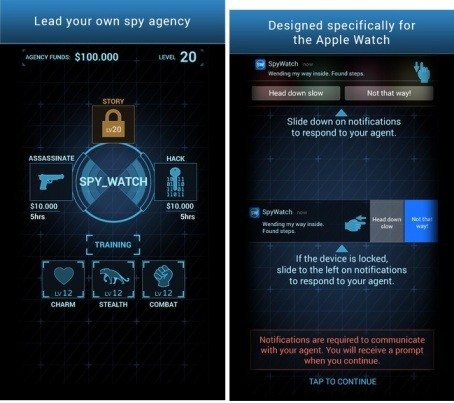 6) BoxPop
BoxPop is another addictive game in our compilation of top Apple Watch games. It includes a series of daily puzzles to complete. This exciting puzzle game limits your movement to the L-Shaped patterns and you must land on every space and clear the board. As you solve the puzzles, you earn several rewards like Knight, medals etc.
Price: Free
Download BoxPop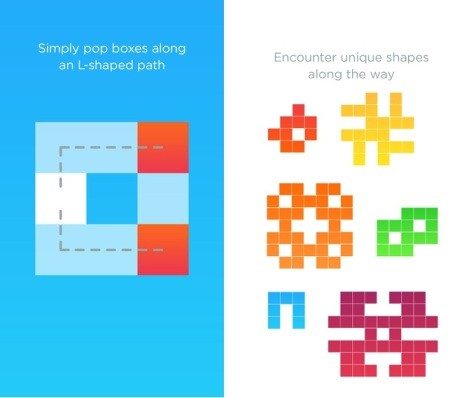 7) Letter Zap
Letter Zap is a great word-building game and an ideal fit for the tiny touch screen of your Apple Watch. The gameplay is simple and straightforward and you can play an entire game within few minutes. In this addictive letter-matching game, you will unscramble as many words as possible in 30 seconds. The pursuit to set up new high scores keeps you playing for hours.
Price: Free
Download Letter Zap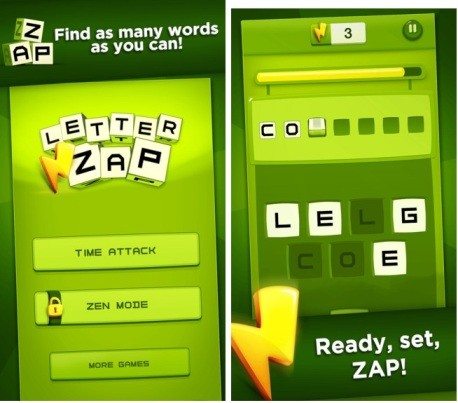 Didn't find your favorite apple watch games in our list? Let us know about them in the comments!
If you like our content, please consider sharing, leaving a comment or subscribing to our RSS feed to have future posts delivered to your feed reader.

Please follow us on twitter @CodeRewind and like us on facebook