Though there are wide choices available when it comes to choosing antivirus software, but not all are worth your time and money. The need for a good antivirus system is rising with an ever-increasing number of attacks by Trojans, viruses and others. PCKeeper Antivirus is an efficient software that detects threats to keep your system safe and secure. It is easy to install, protects maximum threats and works quickly. PCKeeper antivirus saves your hundreds of dollars by offering extra ordinary utilities at such affordable price. But, here's a good news too. You can save that money as well by winning FREE PCKeeper Antivirus Pro license for one complete year.
Let's explore its impressive range of features:
Intuitive Interface
PCKeeper Antivirus comes with a user-friendly and attractive interface. The consistent and simple design helps novice users to easily understand the tasks. It is helpful for users who want protection without any complications. The main window shows the security status of the system along with a few controls. Real-time protection and automatic updates can be turned on or off and you can also launch a full scan for malware or a specific folder from there.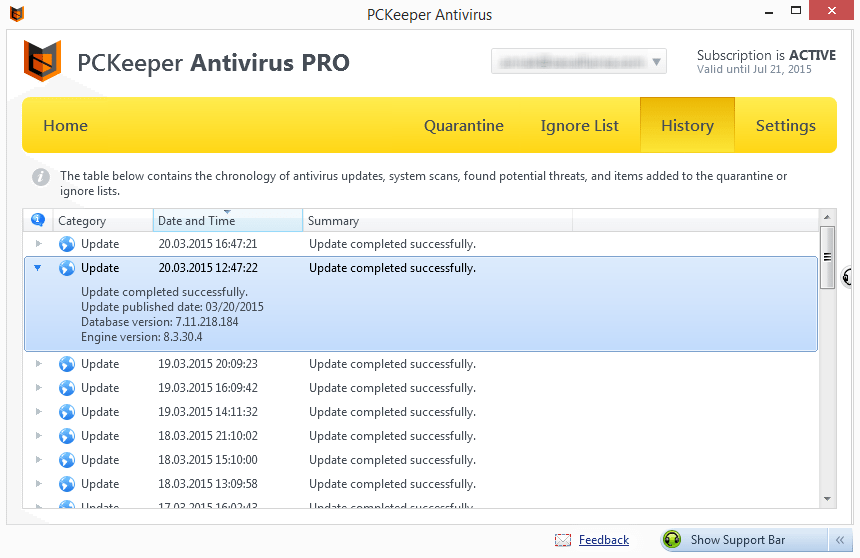 Complete Protection
PCKeeper Antivirus protects your system from offline and online threats and also removes windows viruses. It ensures that the files you are downloading from websites are safe and alerts you if something suspicious is detected. One can go for Full Scan or Custom Scan to determine the performance of the PC. Full Scan thoroughly scans your system for malicious threats, while Custom Scan only processes selected locations.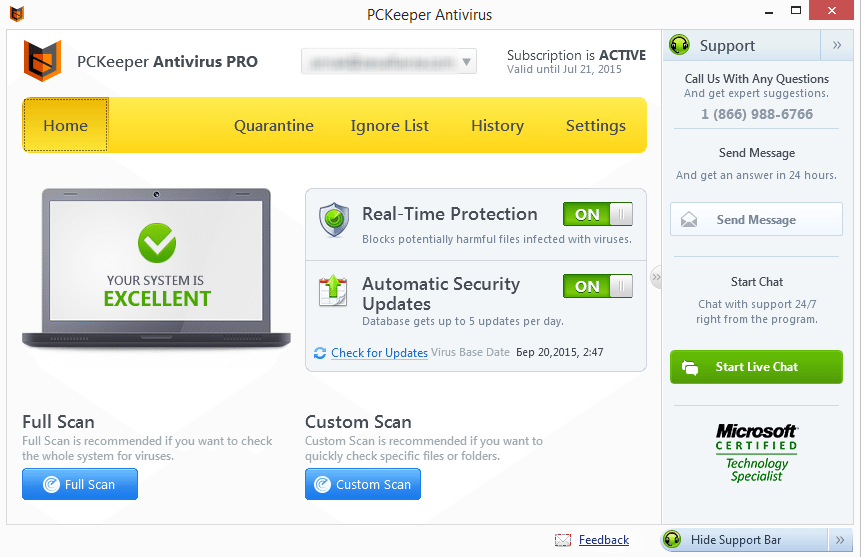 Live Chat
This is one of the most awesome features that come with PCKeeper Antivirus. You can contact customer care executive at any time. The program interface is easy for novice users as one gets one-to-one assistance 24/7.It is certified by Microsoft and is integrated with Windows Security Center.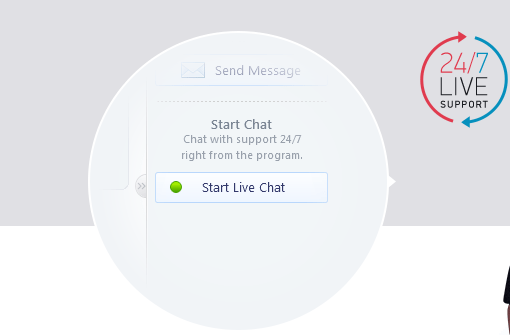 Real-time protection
It provides real-time protection against viruses and threats. The speed of scanning is fast and quickly comes up with accurate results. One of the most popular ways to getting infected by viruses is via USB drives and PCKeeper Antivirus takes care of that as well. It automatically scans the pen drives when connected to the system and removes any viruses detected.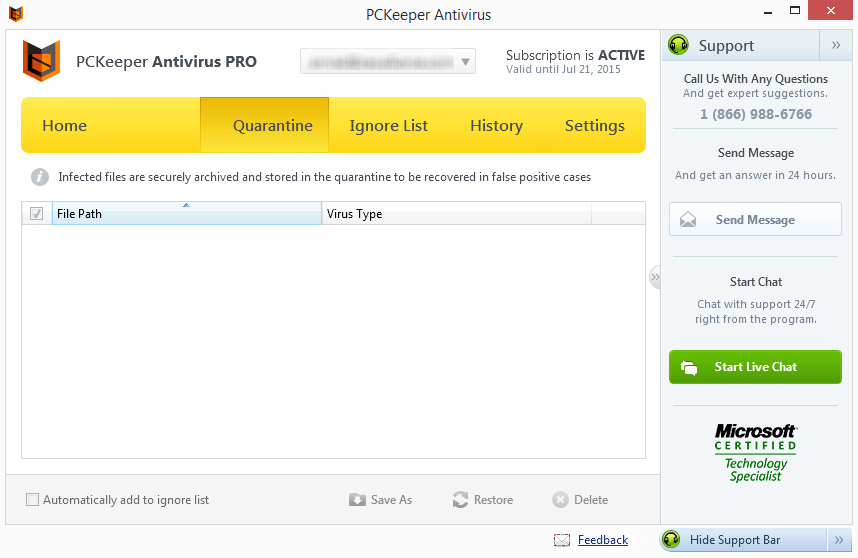 ---
Pros:
Attractive interface
Responsive support
Easy to use
Malware protection
Live Chat
---
Wrapping Up
PCKeeper Antivirus is one of the good choices when looking for antivirus programs for Windows. The attractive interface is simple to navigate. The aim is to allow everyone to use with ease. It scans your downloaded files and makes sure that there are no suspicious Trojan, virus, spyware or malware injected into it.
Although it is a paid service and PCKeeper Antivirus Pro costs $39.95/year but here is your chance to win a license for one year of PCKeeper Antivirus Pro subscription. You just need to share your thoughts about PCKeeper Antivirus or any other antivirus software that you use in the comments below. Participate in the free giveaway now by leaving a comment.
Post a comment about your favorite Antivirus software to win a free PCKeeper Antivirus Pro license! It is that easy.
In order to be eligible you will have to post at least one comment on this post.
If you like our content, please consider sharing, leaving a comment or subscribing to our RSS feed to have future posts delivered to your feed reader.

Please follow us on twitter @CodeRewind and like us on facebook