Dell XPS 15 9550 Laptops
Dell XPS 15 9550 is a larger version of the 13-inch model with a compact design and narrow bezels. The keyboard is identical to the one on 13-inch XPS. These laptops are loaded with high-tech goodness and would be targeting to MacBook Pro buyers. It is available with a few different resolution and component options but display goes up to 4K resolution. The least exciting versions have standard 1,920 x 1,080-pixel display, Intel Core i5 CPU and starts at appealing price of $999 in the US. The faster Core i7 processor, big SSD drives; a touch screen or an Nvidia GeForce 960M graphics card is priced higher at $2475.99. The XPS 15 9550 Non-Touch can store 500GB on a solid state drive (SSD) which makes it a great choice for game lovers.
Display
XPS 15 has been designed to deliver 4K ultra HD display. It offers a perfect combination of premium craftsmanship and beautiful design. It features all-aluminum body which is strong and stylish. The laptop comes with Corning Gorilla Glass NBT display. XPS 15 9550 features the world's first InfinityEdge display which has a massive resolution of 3840 x 2160. You can also check out best 13 inch laptops.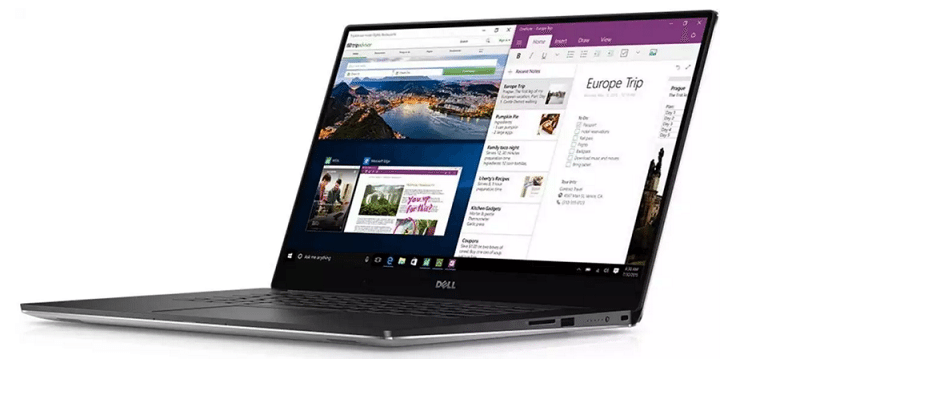 Hardware
The base model comes with an Intel Core i3-6100H dual-core processor and Intel HD 530 graphics. The higher end version includes Nvidia 960M graphics, up to 16GB RAM. The specs are good enough to play top-tier games. The connectivity of Dell XPS 15 is fairly well. There are two USB 3.0 ports, a Thunderbolt 3 USB-C port, full-size SD card slot and a full-size HDMI.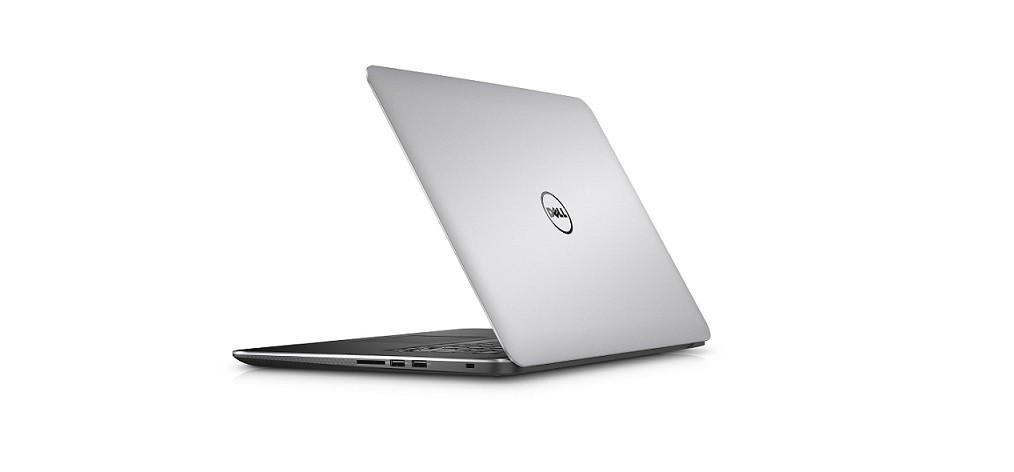 Keyboard and Trackpad
Keyboard and trackpad play pivotal role in performance of any laptop. The keyboard is crisp and provides a well-defined feedback for each keypress. It lacks a number pad but isn't surprising given its compact chassis. The keys do bottom out satisfyingly. The keyboard is also backlit and you can control the level using function keys. The trackpad is of similar shape and size as like MacBook Pro. The generous trackpad utilizes the extra space chassis provides. It is just great and is coated with a soft-touch material.
---
Pros:
Powerful hardware
Best screen
Lightweight
Thunderbolt 3
Cons:
Battery life could be better
Webcam is not good
---
Wrapping Up
Dell XPS 15 is one of the best all-rounder laptops. It features a powerful CPU, competent graphics card, light and slim. It is known for its dazzling brightness and clarity and with its InfinityEdge; it really excels in terms of display. As it is thin and light, it is your travel companion as compared to other laptops with displays in the 15-16 inch range.
You can also check out Dell XPS 15 9550 Signature Edition Laptops available at discounted prices at Microsoft Store.
Share your thoughts on the story in the comments.