About Google Spaces
The search giant, Google, has come up with a new social app called as Spaces with the purpose to make sharing content easy. "With Spaces, it's simple to find and share articles, videos and images without leaving the app, since Google Search, YouTube, and Chrome come built in," product director Luke Wroblewski said in a blog post. In the official announcement, Google Spaces is touted as "a tool for small group sharing". Google is launching it as both a mobile app and desktop all for Gmail account.
"You can create a space with just one tap for any topic and invite anyone via messaging, email, a social network, or whatever way you like."
An all-in-one App
Google Spaces is a new app that looks like an amalgamation of Hangouts and Google+ Communities, with blend of messaging. Generally, people in a group need to use different apps when sharing content: one to find and share articles, one to browse and post videos or images, and more. But, Spaces offers an all-in-one solution to group sharing needs. It lets Gmail account users to get together in a group and instantly start conversations and share things. You don't have to leave the app to find articles, videos or images. Spaces app gives you new ways to set up group chats with your friends.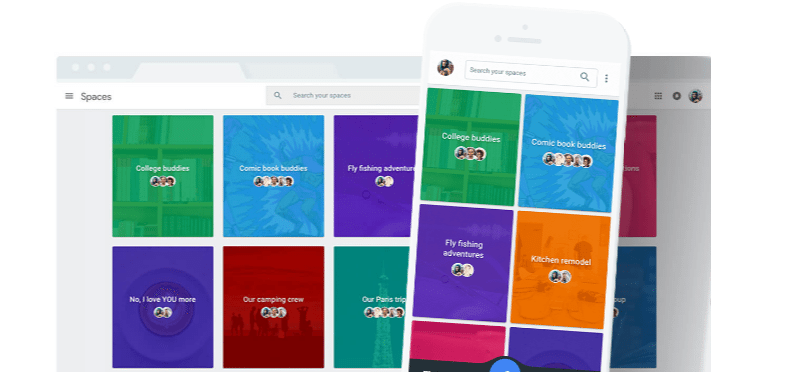 How to Create Space?
These are the steps to use Google Space on Mobile:
To use Spaces, download it for iOS or Android.
Now, sign into your Gmail account
A screen will appear that lets you create a space. Tap Create a Space
Now, tap the Untitled Space area and enter a name
Tap the Invite via link below the space name to invite others.
You can now tap the Post button to share your post.
There are four buttons at bottom: link, video, image, quote. You can choose any of the options and share the post.
You can now tap on the post to see it in a conversation view and can also contribute again to your space as well.
You will get notifications when someone contributes to the space you created or joined.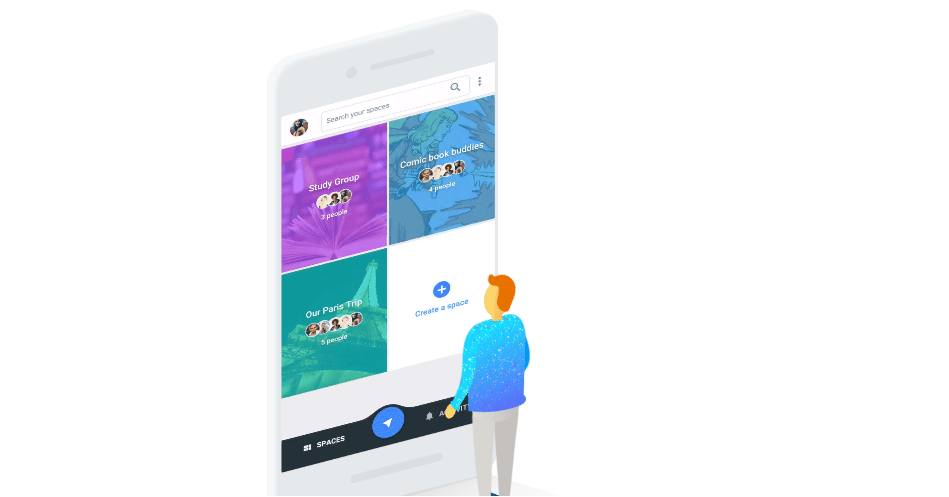 Built-in Google Search
Spaces come with built-in Google Search, YouTube and Chrome so that you can check out what other people in the conversation are referencing without exiting the app. The search feature lets you pull up previous images, videos and comments that have been sent along.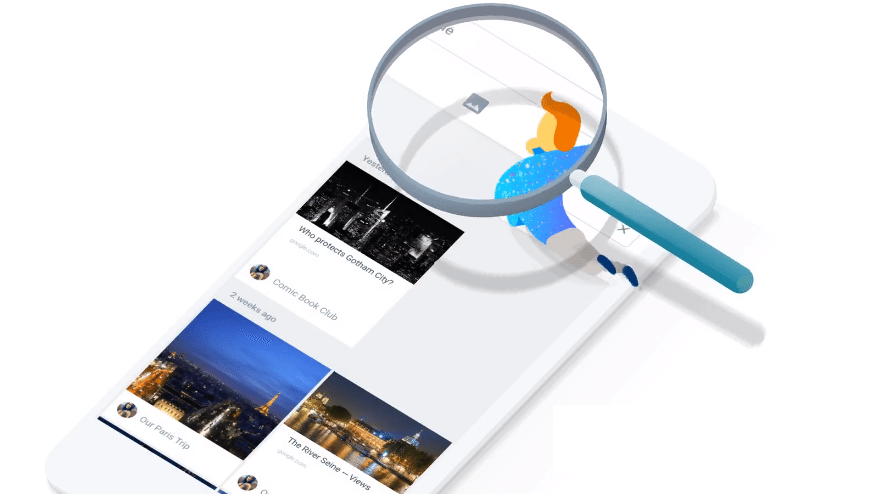 Easy Invites
Anyone can be invited to a space, according to Google. It is quick and easy with invites coming through various sources such as email, messaging or other social media. When you have found and shared content, you can get notifications on what others are saying about it.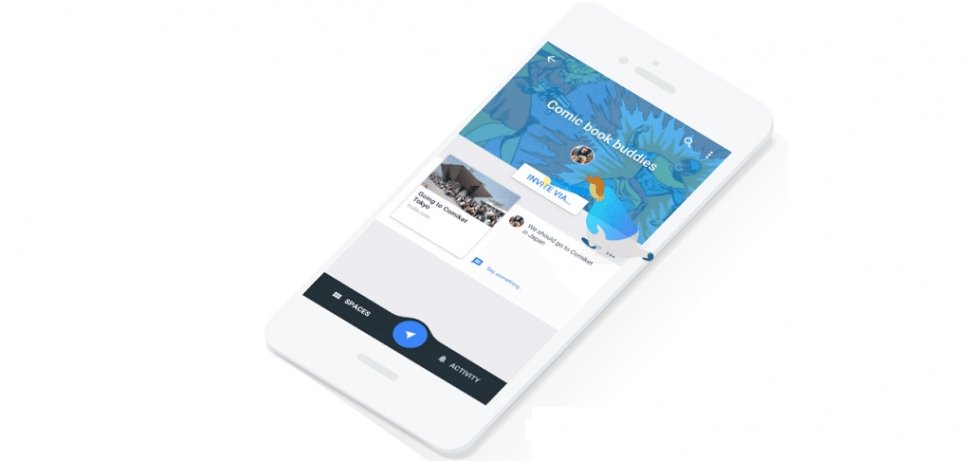 Share Seamlessly
It is a bit of group messaging or sharing app that revolves around specific spaces that you want to discuss with your friends, family or co-workers. The purpose of the app is to offer better group sharing experience. "From book clubs to house hunts to weekend trips and more, getting friends into the same app can be challenging," Google said. "Sharing things typically involves hopping between apps to copy and paste links. Group conversations often don't stay on topic … We wanted to build a better group sharing experience."
Wrapping Up
Google Spaces can be used for practically anything from creating to-do lists to discussing projects and more. It is a complete utility app for all occasions and projects. It is unique and special in the sense that it lets users create a topic about anything and add whatever they want. Google Spaces is going to face fierce competition from well-installed social apps. Instagram and Snapchat are there to share user-created photos and videos and then, there's WhatsApp which is also dominant platform for messaging.
Are you excited about giving Google Spaces a try? Tell us know your thoughts in the comments below.