WhatsApp for iOS
WhatsApp has updated its iOS app to include the ability to share animated GIF images. GIFs are increasingly getting popular as well as addictive. These are the media files that loop a small clip on and on. They usually contain funny or hilarious moments. These images are made of several images stitched together to form a loop video. WhatsApp has been testing support for GIF for a while on its Android app. WhatsApp for iOS comes with a changelog on the App Store that talks about the GIF support.
Send Videos Up to Six Seconds
With updated WhatsApp for iOS, users get the ability to send videos up to six seconds long in the form of GIF. You just need to tap the GIF toggle after selecting the video. Also, one can also send live photos as GIFs but only in case of iPhone 6S or later models. This is due to the fact that live photos need 3D Touch to attach pictures or videos from the gallery. One can also add a doodle, emoji, text or caption to the GIFs as well.
How to Send GIF
To send GIF, click on the + icon in a chat window and select the video
From the list of videos, you can select the ones which have duration of less than six seconds.
Now, tap the GIF toggle after selection of the video.
Also, you can use the scrubber to decide which moments are to be looped in as a GIF.
For those who want to pick Live Photos and send them as animated GIFs, can 3D Touch any live photo from the video library and then choose the option of 'select as GIF.'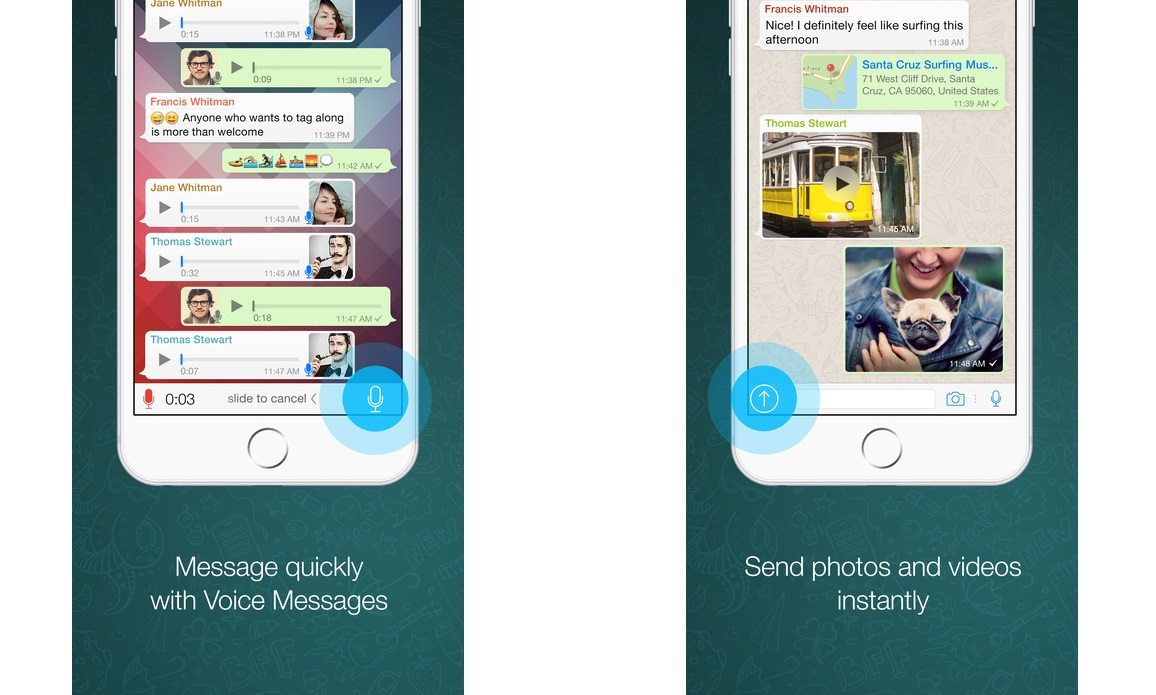 As compared to Instagram and Snapchat, WhatsApp has come late to the game. Such platforms already have support for GIF for long. WhatsApp has been trying to edge its rivals by continuously bringing newer features and updates. The recent one was the WhatsApp Doodles feature which allows one to customize and enhance the pictures by drawing over them. One can also add emojis to them. It is also rumored that WhatsApp is testing Snapchat Stories feature as well. You can get the updated WhatsApp for iOS app by clicking here.
The GIF support has not yet been added to the Android app. Also, WhatsApp has rolled out video calling for Android in the month of October.
Share your thoughts on the story in the comments.