Fitbit Flex 2
Fitbit unveiled new activity tracker wristbands called Charge 2 and Flex 2. The Flex 2 is a simple and slim activity tracker and is the first swim-proof wristband by the company. It is waterproof up to 50 meters and can automatically recognize when you are swimming. Let's have a close look at features of Fitbit Flex 2:
Design and Display
The Flex 2 comes with a more streamlined design that is 30% smaller than the original Flex. It also includes new color-coded LED indicator lights to update you on daily step progress, notifications, messages, Facebook Messenger and more. It is waterproof and can survive in up to 150 feet of water. It comes in various colors: black, lavender, navy or magenta. You can easily slide it into a different band. Fitbit is also offering chic gold or stainless steel pendant accessories. It comes with a larger display and feels more like a premium device.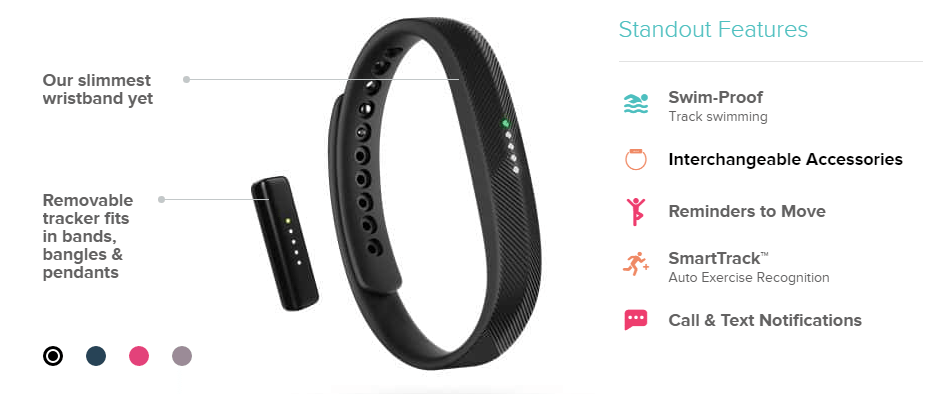 Activity Tracking
The tracker now comes with a handful of new and useful features. It is capable of automatic workout tracking. When you are sitting for too long, it nudges you to get moving. The company has added PurePulse heart rate tracking technology that continuously monitors your heart rate and gives you an overall insight of your health. Fitbit Flex 2 now includes a new VO2 Max reading to calculate your cardio fitness level.

Battery
The Flex 2 comes with a five-day battery life. Charging it is simple. You just need to remove the tracker module and insert it into the USB charger. The long-battery life is essentially a great plus. It is available for pre-sale on Fitbit.com with classic fitness bands in color options of black, navy, magenta or lavender.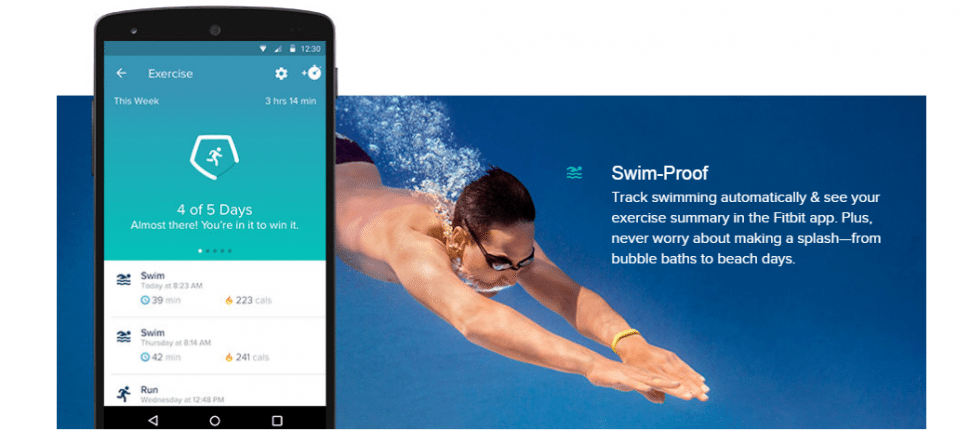 A quick look at specifications of Fitbit Flex 2:
Specifications
Details
Display
LED display with 5 indicator lights
Sensors
3-axis accelerometer
Vibration Motor
Swim-Proof
Yes, up to 50 meters
Memory
Saves 7 days of detailed motion data
Syncing Range
Up to 20 feet
Battery
Lithium-polymer
Battery Life
Up to 5 days
Bluetooth
Yes, 4.0
What's Included
Removable Fitbit Flex 2 tracker
2 Classic wristbands (small and large)
Charging cable
Pre-order at
Fitbit.com
It is available for pre-order today and will ship sometime in early October. Do you like Fitbit Flex 2? Are you an admirer of Fitbit fitness trackers? Share your views with us in the comments.