Samsung updated its Galaxy A3, A5 and A7 smartphones with newer processors, better display, improved cameras as well as better build. Check out the details as to what has improved and what new features are included in updated Galaxy A Series Smartphones.
Meet Updated Galaxy A Series
JK Shin, CEO and Head of Samsung's IT & Mobile Business said, "At Samsung, we are committed to continued innovation, inspired by the feedback and needs of our wide range of consumers". He added,"With the introduction of the Galaxy A (2016), we took the consumer feedback on our original Galaxy A models and made thoughtful and impactful improvements offering consumers a seamless convergence of style and performance for their everyday lifestyles."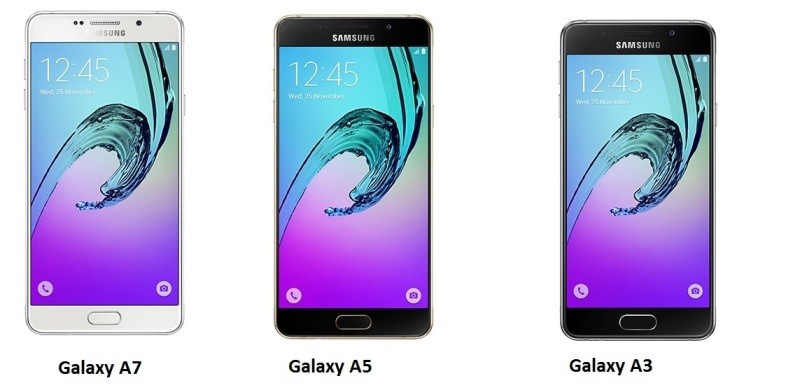 Design
The current models of Galaxy A3, A5 and A7 have all-metal unibody design and now Samsung has incorporated glass into the updated models. The new phones look reminiscent of the Samsung Galaxy S6. The three smartphones boast of bigger display and higher screen resolutions.
Galaxy A3 and Galaxy A5 now feature 5.2-inch and 4.7-inch display sizes respectively as against the previous display of 5-inch and 4.5-inch respectively. The Galaxy A7 has same 5.5-inch display.
Screen Resolution
The original Galaxy A3 sported qHD (540×960 pixels) and now it sports HD 720×1280 pixels. On the other hand, Galaxy A5 resolution has been improved from HD 720×1280 pixels to full-HD 1080×1920 pixels. There's no change in resolution of Galaxy A7 and it features the same full-HD 1080×1920 pixels resolution.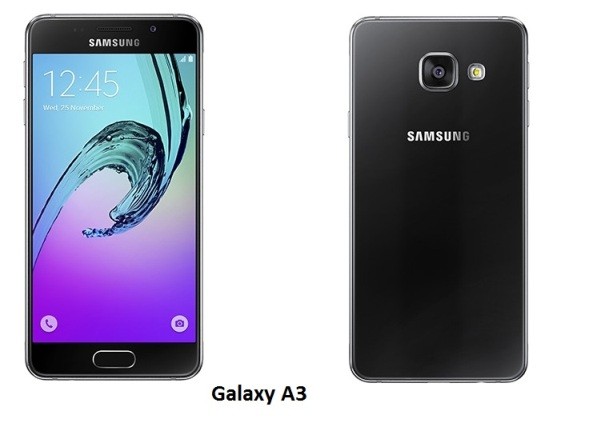 Processors
The new Galaxy A3 packs 1.5GHz quad-core processor as compared to its predecessor 1.2GHz quad-core processor. The new Galaxy A5 runs on 1.6GHz octa-core SoC as against 1.2GHz quad-core Snapdragon 410 processor. Processor of Galaxy A7 has been upgraded from 1.5GHz octa-core Qualcomm Snapdragon 615 SoC to 1.6GHz octa-core SoC.
Camera
Now, Galaxy A5 and A7 come with optical image stabilisation feature to deliver more stable shots. Galaxy A3 camera has been improved from 8-megapixels to 13-megapixels. With this, all three smartphones come with 13-megapixel rear camera and 5-megapixel front camera.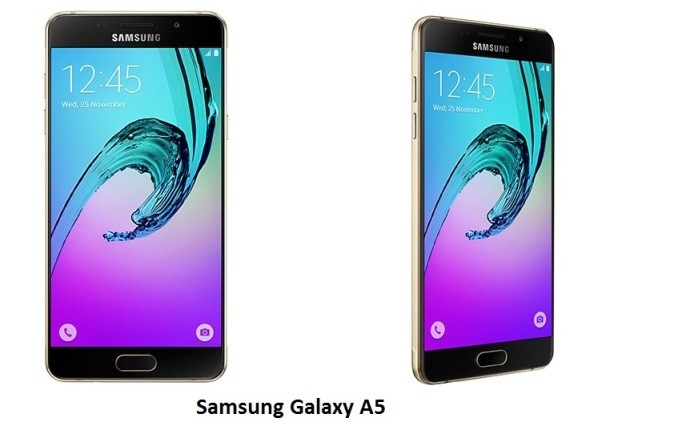 RAM and Storage
Galaxy A3 now boasts 1.5 GB RAM, A7 houses 3GB RAM and A5 RAM remains the same at 2GB. All the new handsets now come with 16GB inbuilt storage and supported microSD cards with improved capacities of 128GB.
Battery
The battery capacity of all three A series smartphones have been upgraded. Galaxy A3 now houses 2300mAh as compared to its predecessor with 1900mAh battery. Now, the Galaxy A5 and A7 are backed by 2900mAh and 3300mAh batteries respectively as compared to 2300mAh and 2600mAh batteries respectively.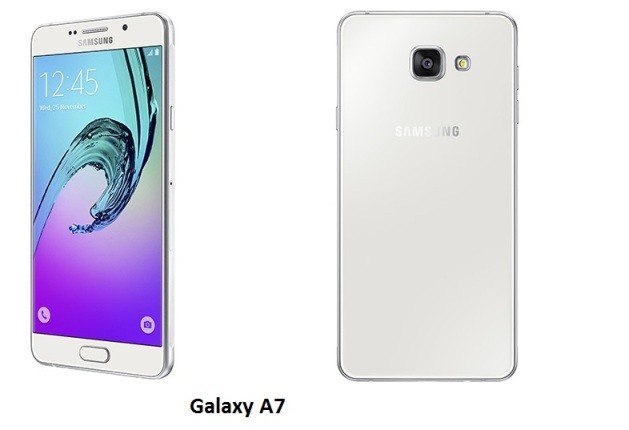 A quick look at Galaxy A Series Smartphones:
Specifications
Samsung Galaxy A3
Samsung Galaxy A5
Samsung Galaxy A7
Display
4.7″
5.2″
5.5″
Dimensions
134.5 x 65.2 x 7.3mm
144.8 x 71.0 x 7.3mm
151.5 x 74.1 x 7.3mm
Internal Storage
16GB
16GB
16GB
Resolution
1280×720 pixels
1920×1080 pixels
1920×1080 pixels
Weight
132g
155g
172g
Processor
1.5GHz Quad Core
1.6GHz Octa Core
1.6GHz Octa Core
RAM
1.5GB
2GB
3GB
OS
Android 5.1 Lollipop
Android 5.1 Lollipop
Android 5.1 Lollipop
Camera
Rear Camera: 13 MP
Front Camera: 5 MP
Rear Camera: 13 MP
Front Camera: 5 MP
Rear Camera: 13 MP
Front Camera: 5 MP
Battery Capacity
2300 mAh
2900 mAh
3300 mAh
Fingerprint Sensor
No
Yes
Yes
Do you like the updated Galaxy A Series smartphones? Share your views with us in the comments.