Meet the New SyncPhone
With the technological advances in the field of smartphones, they are trying to replicate the functionalities of laptops and desktops. Though smartphones have been able to fulfill the task but when it comes to achieve same level of productivity, they lack behind. With Continuum, Microsoft has tried to turn smartphone into portable desktop PC. But, Continuum is limited to using only Universal Windows Apps. Now, Nurve Technologies have stepped up to bring the desktop experience to the smartphone with SyncPhone.

Runs Windows 10
The device runs Windows 10 and not Windows 10 mobile. It can run any application you use on laptop/desktop and has access to all apps in Windows Store as well. It has been designed to be the most productive smartphone today. SyncPhone runs a full desktop operating system and features 64-bit desktop architecture provided by the Intel Atom Chip.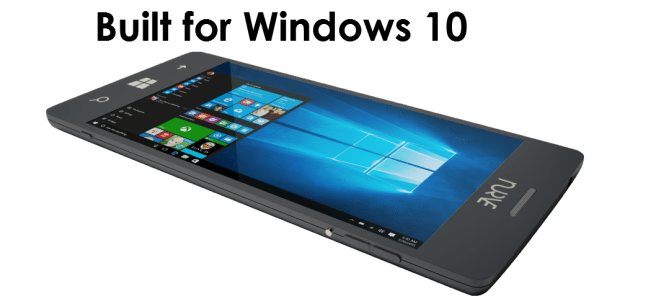 Features
USB-C allows for quick charging to the 3,000mAh battery and offers super-fast data transfer. It comes equipped with Miracast and micro-HDMI as well to allow users to use any compatible monitor or TV as primary screen.The SyncPhone, S, and Pro variants come with 2GB, 4GB, or 8GB of RAM; 32GB, 64GB, or 128GB of storage; a 8, 12, or 20 megapixel camera; and an Intel Atom x5-Z8300, x5-Z8500, or x7-Z8700 CPU, respectively. It will also include a MicroSD slot, Dual-LTE-GSM, Wi-Fi capabilities and will come unlocked. The device comes with a kickstand, a detachable keyboard and the SyncPhone S and Pro come with stylus.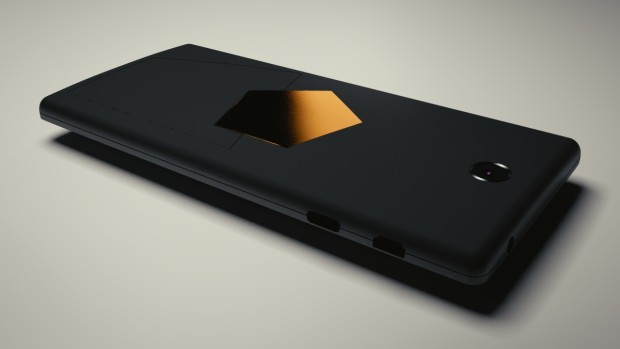 Specifications
Let's have a look at detailed specifications of each model.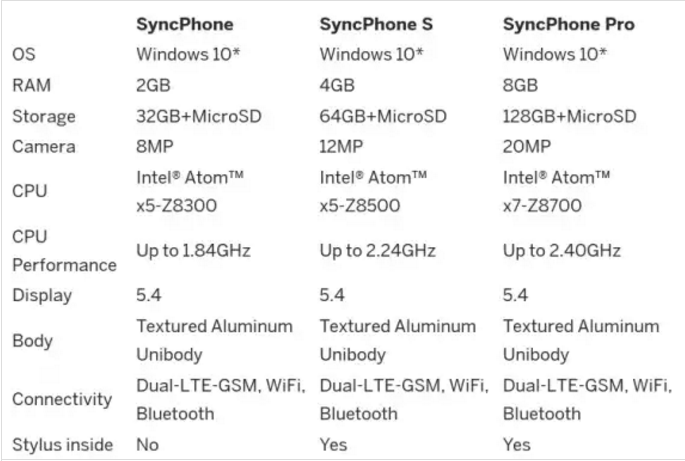 Pricing
Different specifications will be available for each phone starting at $199 USD for SyncPhone, $299 for SyncPhone S and $499 for SyncPhone Pro. It will be available in three different colors – solar gold, sterling silver and midnight black.
Are you also excited about this concept by Nurve Technologies allowing you to turn smartphone to PC? Share your views with us in the comments.