Here's Alcatel Wireless VR Headset
The famous smartphone manufacturer, Alcatel, has launched a standalone virtual reality headset at IFA 2016. The company has presented an interesting take on the VR goggles concept. The VR headset is called as Vision. It has also unveiled two models of the Alcatel 360 Camera. Virtual Reality headsets are on the all-time high demand and with this Alcatel Vision, the company tries to bridge the gap between mobile virtual reality headsets and higher-end competition like HTC Vive. Let's have a look at the details of this Alcatel wireless VR headset.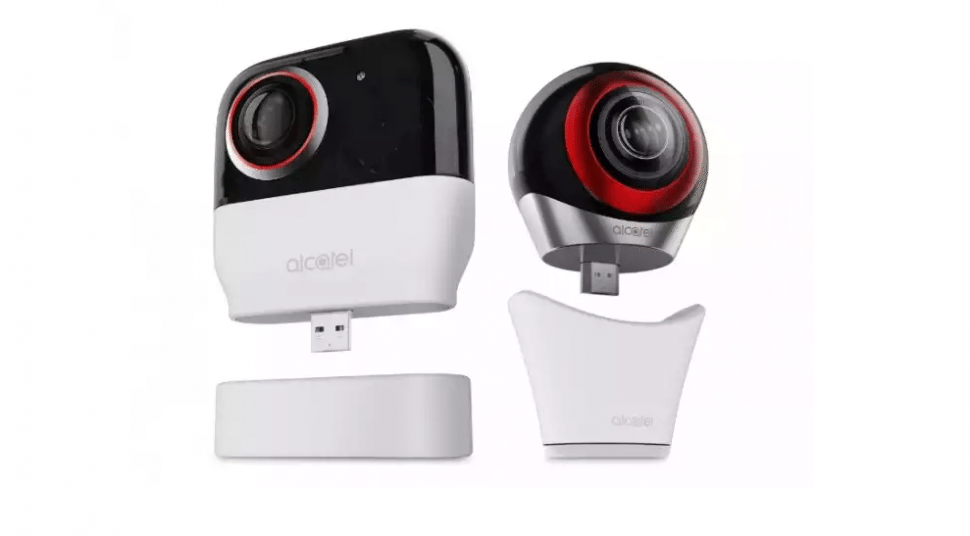 Two Displays
The Alcatel wireless VR headset comes with two 3.8-inch displays with 1080 x 1020 pixels resolution. It features an Amoled screen and is based on the Android platform. Alcatel Vision is a completely wireless and standalone virtual reality headset that does not need your smartphone to act as display. It comes with two displays at 3.8-inches and creates 120-degree immersion. In terms of design, it is smart and beautiful. The front part is fairly straightforward and looks similar to Samsung Gear VR. The headset is quite light on the head and is comfortable. According to the company, this wireless VR headset offers you the best-in-class field-of-vision of 120 degrees. Also, the device adjusts for myopia and removes the need for corrective glasses or contact lens.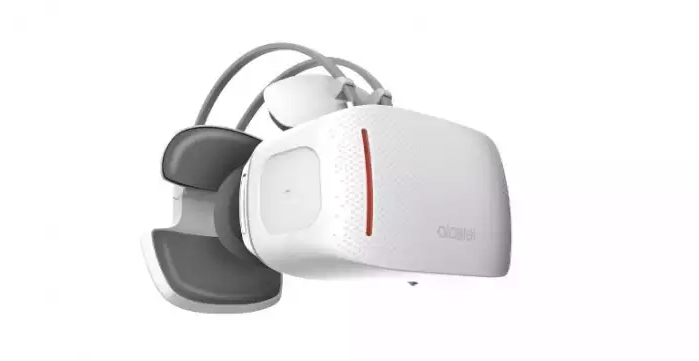 Details
Thanks to the 3,000mAh battery, Alcatel wireless VR headset offers up to 3 hours of gameplay. The headset is powered by an octa-core processor along with 3GB of RAM. Alcatel is not the first company when you think of content; it has made key partnerships as well. "Alcatel partnered with Jaunt VR, Magic Interactive Entertainment and Fraunhofer, which will provide preloaded content and hardware to enable Vision users to immediately benefit from its enhanced capability and so get a better experience," the company said in its release.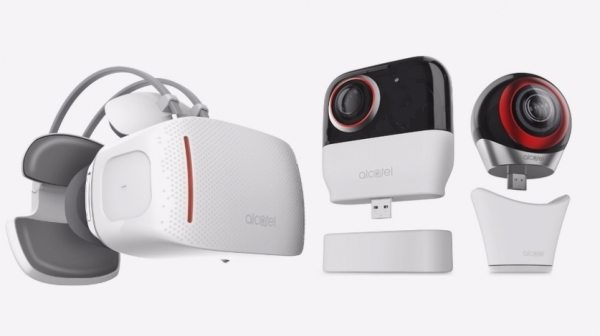 Alcatel 360-Degree Camera
The company has also partnered with various 360-degree camera brands such as 360fly, ALLie Camera, Arashi Vision and Primesom. The new Alcatel 360 camera can be plugged into the microUSB port of an Android smartphone and make seamless transfer of clips and more.
Though the price and exact date of availability of Alcatel wireless VR headset is not known yet but is expected to retail at somewhere from $500 to $600. It will be shipping in China in late of 2016 and in first quarter of next year in the USA.
Share your thoughts on the story in the comments.