With an ever-increasing craze of clicking and sharing pictures with iPhone, there is increase in demand for iPhone camera lens as well. Truly, the iPhone built-in camera is amazing but it does not come close to a high-end professional camera. There comes the need for an iPhone camera lens kit that turns your iPhone to a powerful, all-purpose camera. Here, we have compiled the best camera lens kit that make your pictures look the most stunning.
Top iPhone Camera Lens
1. Amir 3-in-1 Clip-on Cell Phone Camera Lens Kit
It is one of the most popular iPhone camera lens kit and is also compatible with Samsung Galaxy, Windows and most other smartphones. It features a super wide angle lens to allow you to take pictures of large ranges. The fisheye lens provides you incredible images and the extra bonus is the 25X macro lens which includes fixed-focal-length glass.
Price: $19.99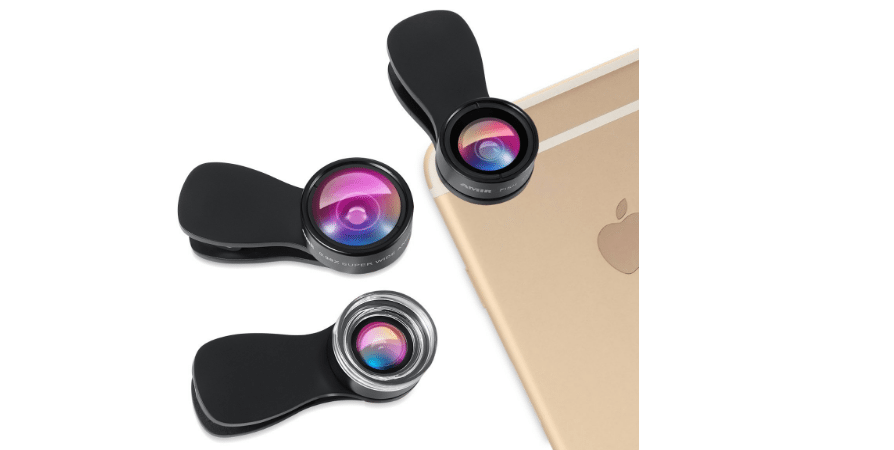 Buy Amir 3-in-1 Clip-on Lens Kit
2. Techno Universal Professional HD Camera Lens kit
Among popular iPhone camera lens kit, it is a 2-in-1 tiny clip-on detachable HD lens for mobile phones and digital cameras. The macro lens allows you to take picture of any tiny object clearly while the wide angle lens is suitable for taking pictures of larger ranges such as group of people, buildings etc. It allows you an easy way to turn your mobile into DSLR camera.
Price: $22.99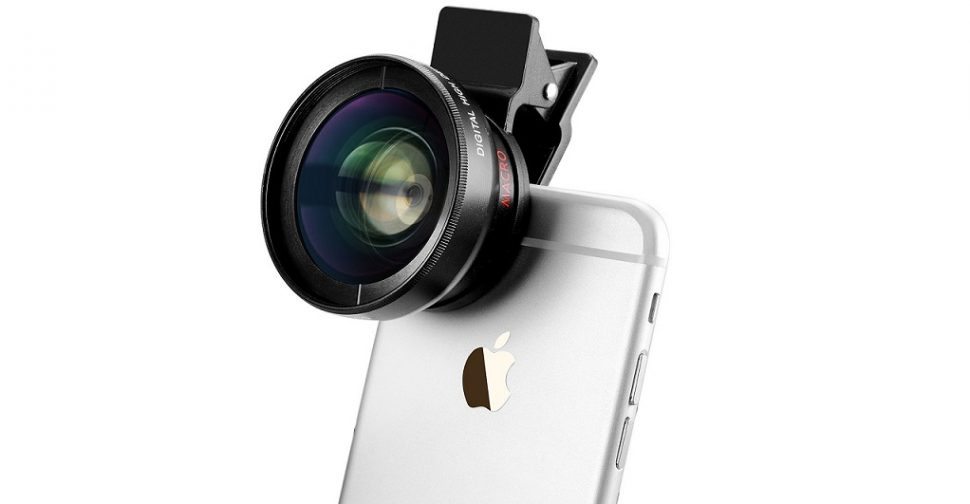 Buy Techno Universal Professional HD Camera Lens kit
3. Olloclip 4-in-1 for iPhone
Olloclip 4-in-1 lens is an innovative product by this popular brand. It has been designed to deliver a wealth of creative options in a compact and easy-to-use design. It includes four lenses: fisheye, wide-angle, 10x macro and 15x macro. These lenses enhance your field-of-view far beyond the built-in camera for iPhone. You just need to attach the lens to the iPhone and get ready to unleash your creativity.
Price: $7.99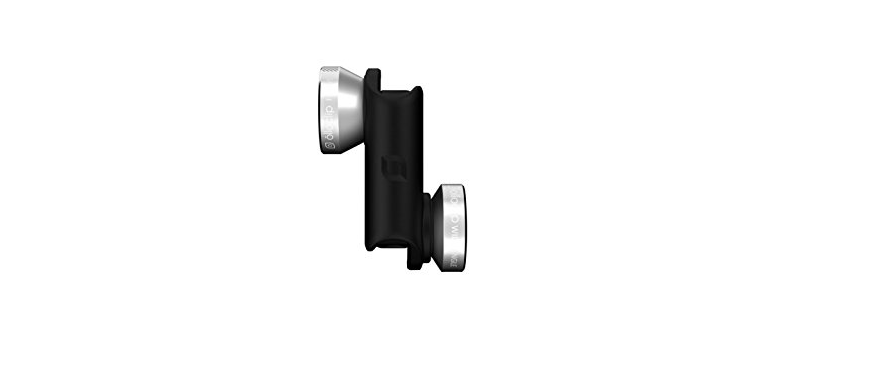 Buy Olloclip 4-in-1 for iPhone
4. Xenvo Premium Camera Lens Kit
This camera lens kit by Xenvo includes truview 0.45x iPhone wide angle lens to let you capture 45% more pictures than the iPhone's built-in lens. It has been crafted from premium optical glass and solid metal to offer great durability and longevity. It includes LED light that plugs right into your phone's earphone jack and includes low, medium and high settings.
Price: $29.99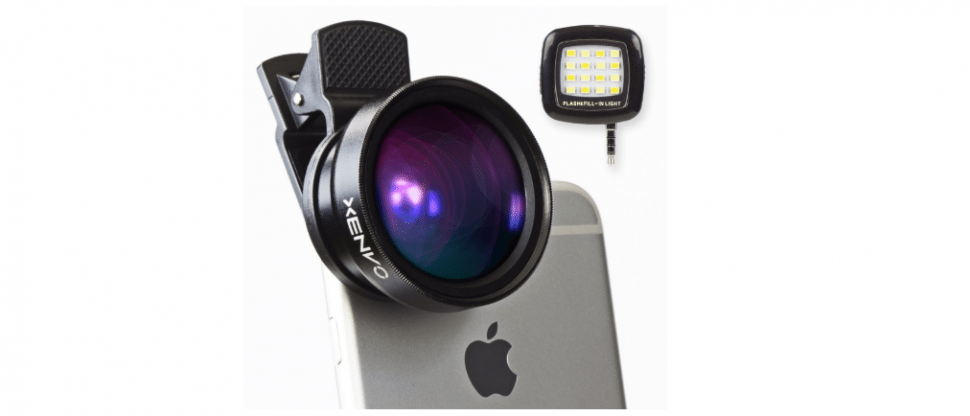 Buy Xenvo Premium Camera Lens Kit
5. CamKix Camera Lens Kit
This camera lens kit offers you four great lenses in a single kit. These include the fisheye, macro, telephoto and wide angle lenses. They help you enhance your mobile photography. The tripod legs smoothly extend so that you can position the device precisely. In addition, it also features a standard tripot socket that can be used with most tripods.
Price: $44.99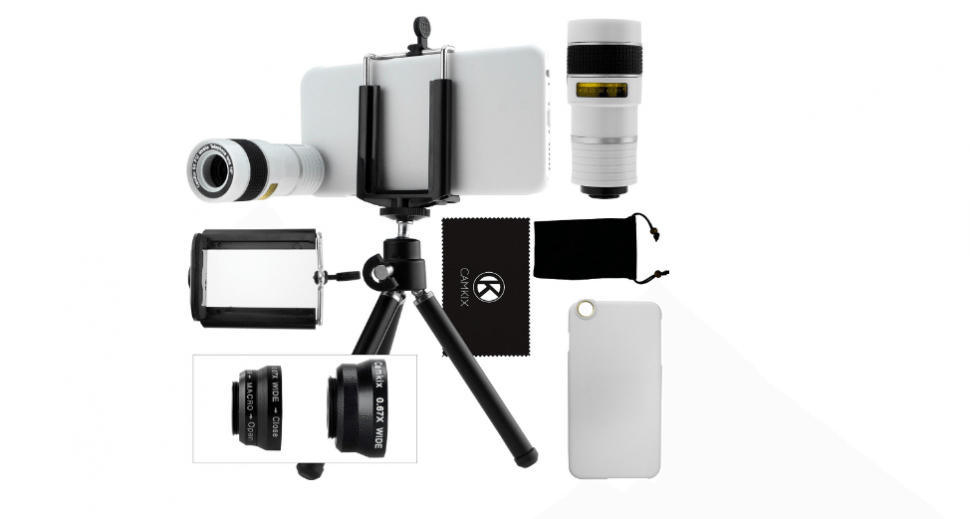 6. Aukey Ora iPhone Lens Kit
Here's premium Aukey Ora 2-in-1 lens kit that includes a 140-degree wide angle lens and a 10x macro lens. It has won rave reviews from the customers for its incredible features. It allows you to capture travel scenery, wide landscapes, detailed close-ups and unique selfies. The macro lens has been included to capture extreme close-ups.
Price: $29.99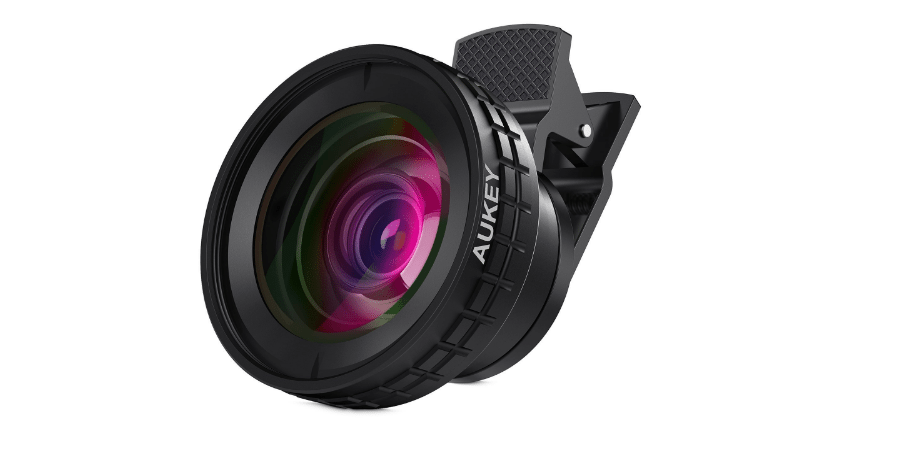 7. Photojojo Iris Lens Three Lens Set
Here's is a three lens set by Photojojo which include wide, marco and fisheye lens. The wide lens offers a 100 degree field of view to capture what is right in front of you. The fisheye offers 180 degree hemispherical view to capture truly well-rounded pictures. The lens series has been designed to provide ultra sharp professional optics.
Price: $69.99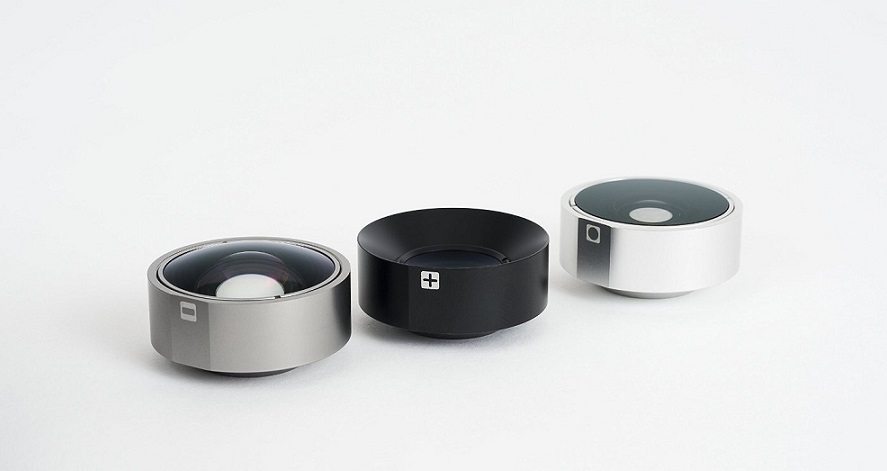 Buy Photojojo Iris Lens Three Lens Set
8. iPro Lens System Trio Kit for iPhone 6 Plus
Last but not the least, here comes iPro lens system trio kit in our assortment of the best iPhone camera lens. This lens system tri kit includes an iPhone 6 Plus case, lenses and combination handle. The lenses are macro lens, super wide lens and 2X tele lens. These lenses have specifically been designed for iPhone 6 and do its purpose. The lensed are good and let you capture incredible images.
Price: $284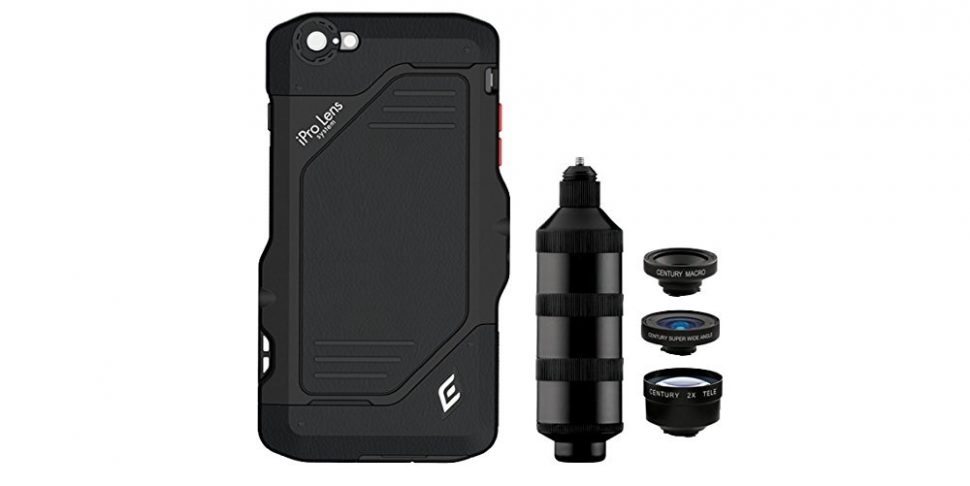 Buy iPro Lens System Trio Kit
Do we miss out your favorite iPhone camera lens kit? Let us know about it in the comments.