Here's K88H Smart Bluetooth Watch
Though there's no dearth of smartwatches available from Fitbit Alta to Apple Watch to Vivo Active and many more, but K88H Smart Bluetooth Watch caught our attention for its impressive features and great price. Let's have a close look at its specifications:
Display
K88H smart Bluetooth watch comes with 240 x 240 px IPS display with 2.5D curvature touch screen. It features six clock interfaces to give you good customization options. The thickness is just 12mm and it accommodates magnetic contacts for charging and cardio optical sensor. Also, the smartwatch offers replaceable straps. The case is made of metal with only exception of back that is made of plastic.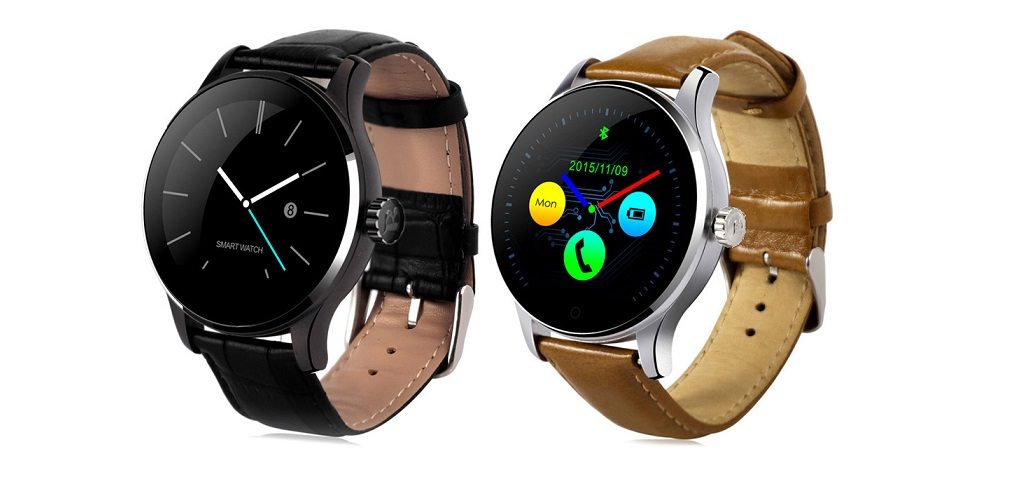 Pedometer
The smartwatch is capable of recording distance, steps, time as well as calories to help you achieve your fitness goals. It accurately records everything and is your perfect companion to reach health target. It also sends you reminder to have a rest.
Heart and Sleep Monitoring
One of the amazing features of K88H smart Bluetooth watch is its ability to monitor heart rate. It is even capable of monitoring heart rate even when you exercise. It also monitors your sleep. To ensure that you have healthy sleep, it monitors the quality of sleep and comes with kind alarm to wake you.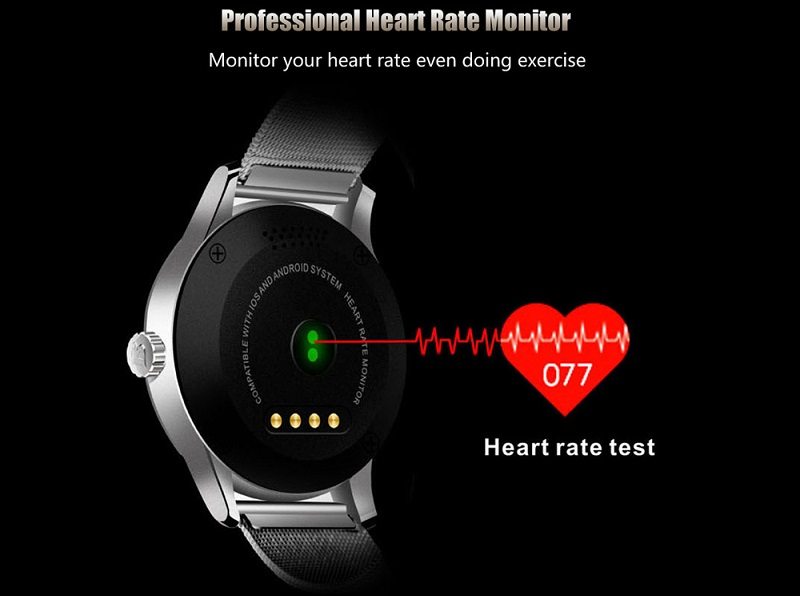 Siri Support
The K88H smartwatch comes with support for Siri in addition to allowing voice control of calls and notifications from your smartphone. You need not to touch any screen, voice control call or music for Siri activation. Also, you can watch to control your smartphone take pictures. Siri support is for iOS phones only.
Processor
The heart of the smartwatch is the K88H Mediatek SoC MTK2502C supported by 64MB of RAM. The processor has specifically been designed for use in the smartwatch. It is powered by 300mAh battery which is expected to last for full day with all active synchronizations.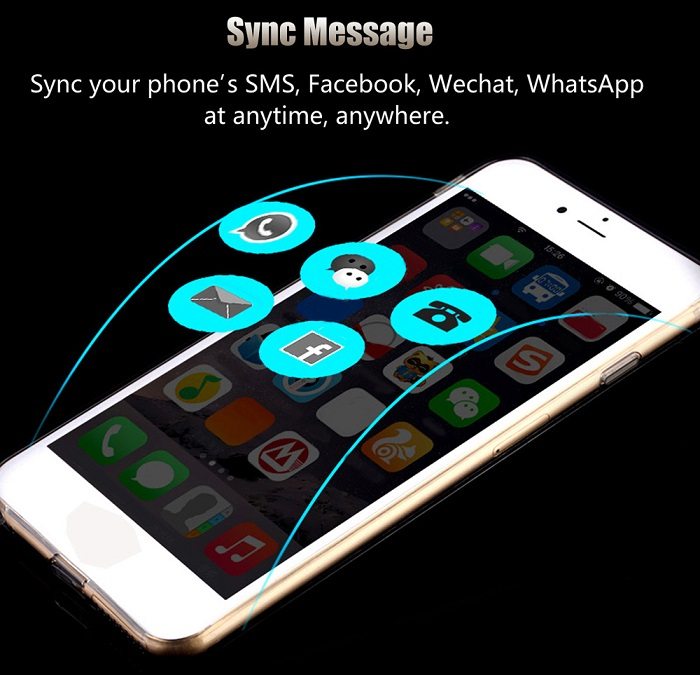 Notifications
K88H smart Bluetooth watch allows you to check your phone messages, WeChat, WhatsApp, Facebook and other notifications on the watch anytime and anywhere. It comes with Bluetooth 4.0 and makes perfect compatibility with iOS and Android system. You can download the FunDoWear Android version or iOS version app.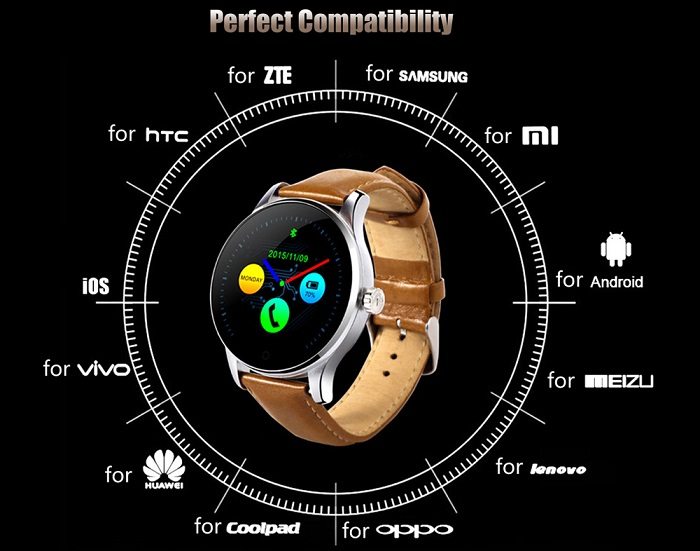 A quick look at K88H smart Bluetooth watch:
Specifications
Details
Display
240 x 240 px HD IPS
Dial Size
4.4 x 4.4 x 1.2 cm
Screen Size
1.2inch
Bluetooth
4.0
Waterproof
Yes, IP54
Battery
300mAh
Compatibility OS
Android, iOS
Weight
70g
Processor
Mediatek SoC MTK2502C
UI
2 UI: Commercial
and Fashion
RAM
64MB
Package Contents
1 x K88H Smart Watch,
1 x USB Charging Cable,
1 x Manual
Buy K88H Smart Watch
Do you like K88H Smart Bluetooth Watch? Share your thoughts with us in the comments.