Many Microsoft's hardware partners have unveiled new Windows 10 devices at Computex such as Dell 2-in-1 devices and Asus ZenBook 3. Microsoft teases an unnamed device which is in development by a local OEM in partnership with Porsche Design. Microsoft unveils a Porsche Design 2-in-1 device with a detachable keyboard and pen support. Here are the details we know so far about Porsche Design Windows 10 device.
About Microsoft Porsche Design Windows 10
"As you can see, the range of Windows 10 devices our OEM partners have delivered and the new experiences they enable are remarkable. These devices show how the Windows 10 platform enables innovative and diverse products across categories and price points for everyone from students or families to entrepreneurs and enterprises," Nick Parker, Corporate Vice President, Microsoft OEM, says.
Display and Processor
It comes with an all-new Porsche design of 13.3 inch Windows 10 convertible and will be due out by the end of the year. This new 2-in-1 device has been made in collaboration between an unnamed local manufacturer and Porsche design. This Porsche Design Windows 10 convertible comes with a 13.3-inch screen and runs on an Intel processor. In addition to an unspecified Intel Processor, Microsoft adds that it will come with hardware components.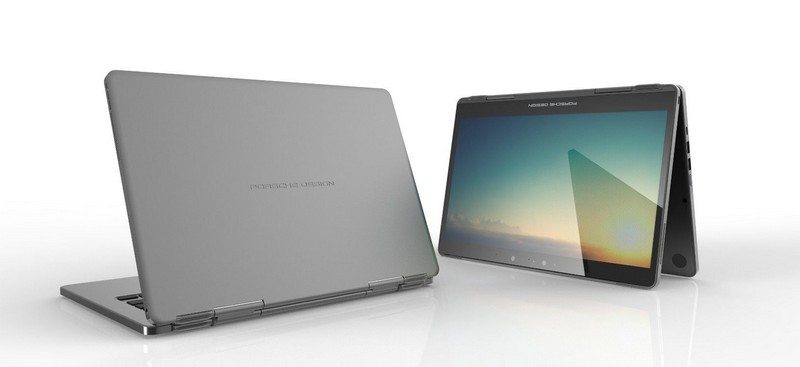 Windows Hello
Porsche Design Windows 10 device also supports Cortana, Windows Ink, and Windows Hello 2.0 biometric readers. With mention of Windows Hello 2.0, it seems that it is the first time the company has been talking about it. Windows Hello is a more personalized way to sign in to your Windows 10 device via just face or fingerprint. The new Inking features are scheduled to come with Windows 10 Anniversary update in July.
Pricing and Availability
Though no price has yet been announced for the new Porsche Design Windows 10 2-in-1 device, it is likely to cost very high. Porsche Design devices are traditionally very pricey.
The device will go on sale this winter and so we have to wait quite long before it is available for grab.
What are your thoughts about it? Share your views with us in the comments.