Meet Samsung 4TB 850 EVO SSD
Last year, Samsung has expanded the 850 Pro and EVO lines with 2TB models and now, Samsung is introducing a 4TB version of the 850 Evo that could easily replace a reasonably large hard drive. Though HDDs offer greater amounts of bulk storage but it is the biggest consumer SSD with plenty of room to store large photo collections, games, videos and lots more. The new Samsung 4TB 850 EVO doubles the capacity of Samsung's EVO SSD line but that additional storage comes with a price tag of $1500.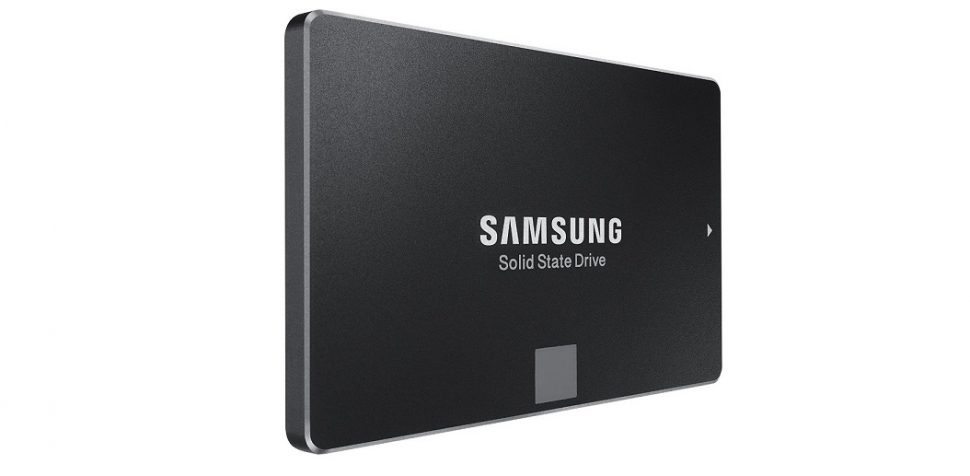 High-Capacity
The 48-layer V-NAND is coming to the 2.5" 850 EVO line in the form of a new 4TB model. With this high-capacity option, Samsung is appealing to serious professionals such as video editors and wealthy gamers. The read and write speeds on 850 EVO SSDs are capped at 540MB/s and 520/MBs respectively. The 4TB model uses Samsung MHX controller and can support SATA 3GB/s and SATA 1.5GB/s. In terms of performance, it offers one of the top-of-the-line performances.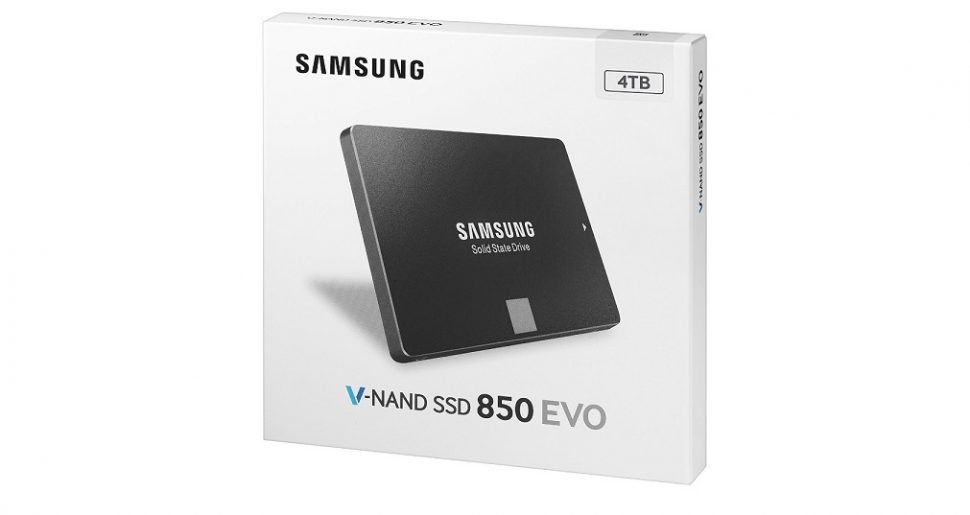 A quick look at specifications of Samsung 4TB 850 EVO:
| | |
| --- | --- |
| Specifications | Details |
| Interface | SATA 6Gb/s |
| NAND Flash Memory | Samsung 3D V-NAND 3bit MLC |
| Sequential Read | Max. 540 MB/s |
| Sequential Write | 520 MB/s |
| Controller | Samsung MHX controller |
| Data Security | AES 256-bit Full Disk Encryption |
| Vibration | Non-Operating: 20~2000Hz, 20G |
| Warranty | 5 years limited |
| Price | $1499.99 |
| Pre-order at | Amazon |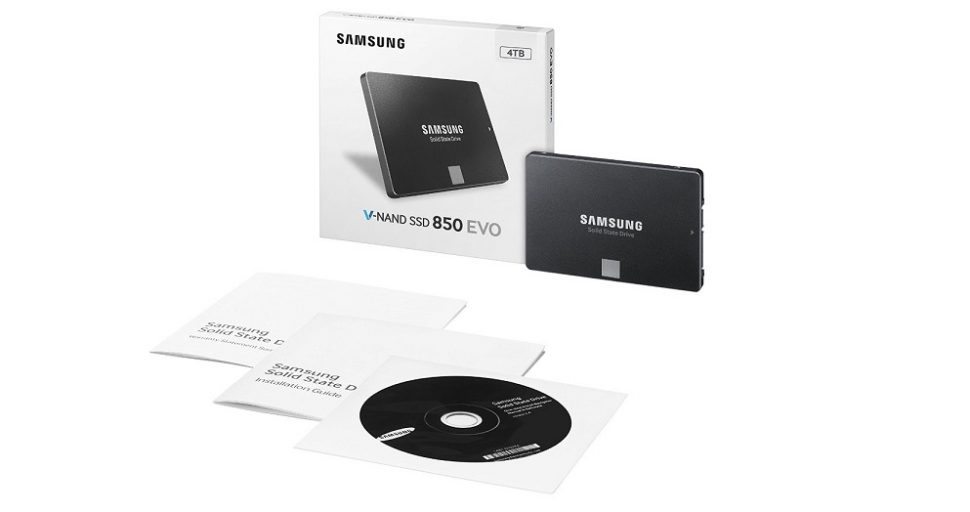 Price and Availability
Samsung 850 EVO Series is one of the most popular SSDs on Amazon. The 4TB version is priced at hefty $1,499 which breaks down to a more reasonable $0.37 per gigabyte. For those who can afford it, it is a great option for a single-drive setup. The included five-year warranty helps to take out some stress while shelling out that much money. It will be available for purchase on Amazon starting July 31. Samsung has recently also announced world's smallest SSD.
Share your thoughts on the story in the comments.