Here's Ashampoo Snap 9
Ashampoo Snap 9 is an excellent screenshot and video recording software that comes with an intuitive interface. The latest version aims at offering an all-in-one solution for screenshots and videos. It has all the features for creating and editing or publishing screen captures. You can also check out our review of Ashampoo Snap 8 by clicking here. Let's have a detailed look at its newly added features:
Create screenshots and videos hassle-free
The latest version of Ashampoo Snap allows you to create images and videos in the way you desire. You can create video tutorials with ease, record Skype calls and lots more. The video menu has been enhanced to offer you great options for video recording including the options to pause your videos, add new effects etc. Now, you can also record keyboard input.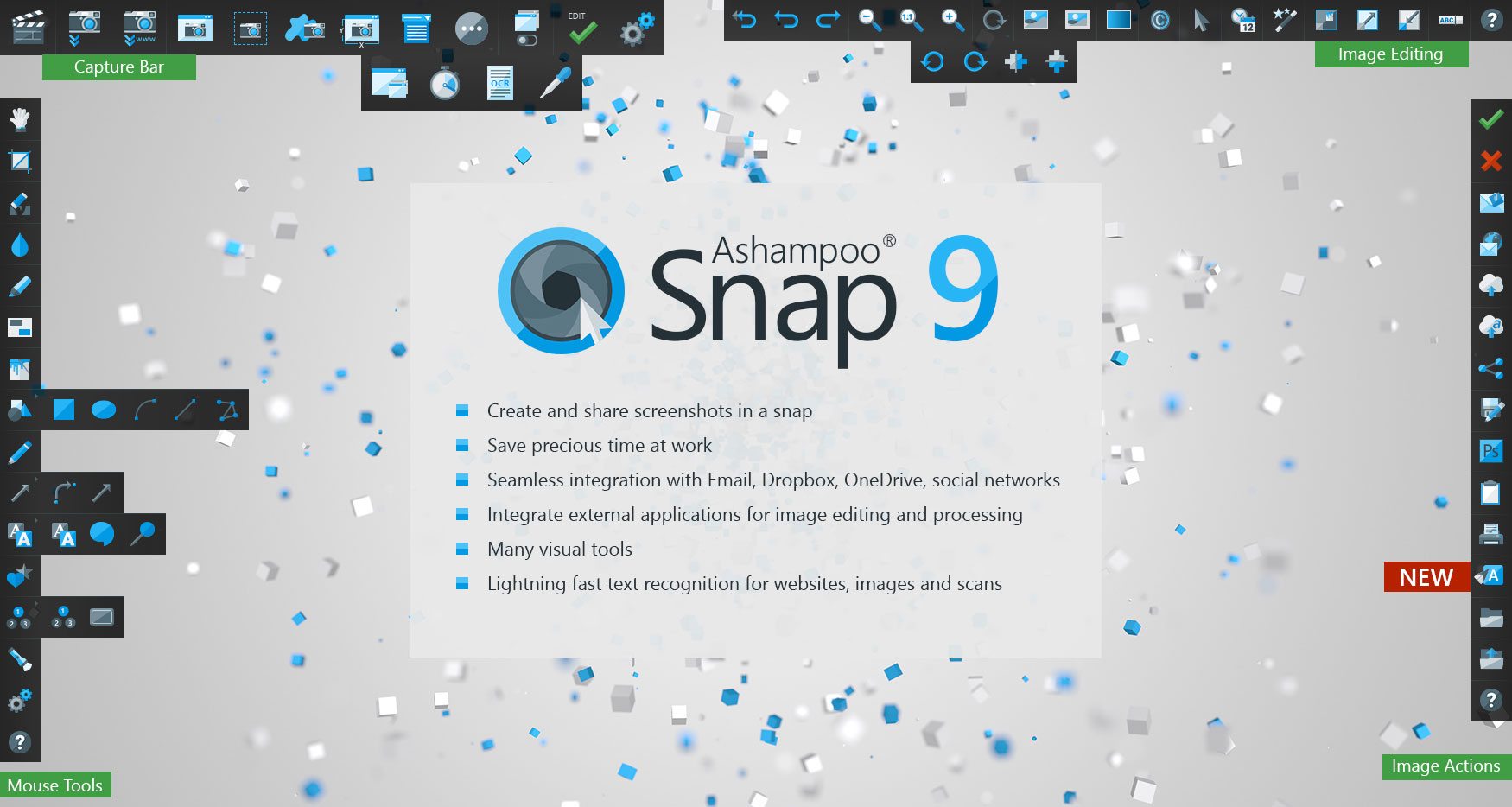 Editing videos quickly
With Ashampoo Snap 9, you will get to experience faster video editing like never before. You can edit your videos live and make use of multiple graphical effects to symbols for creating instructional materials, animated GIFs and many more. A new auto-stop feature has been included that automatically stops video recordings when the screen content do not change for long. You will be able to instantly edit your recordings, add drawings and texts and assign Snap's edit window to your preferred display. You can record your live recordings effortlessly.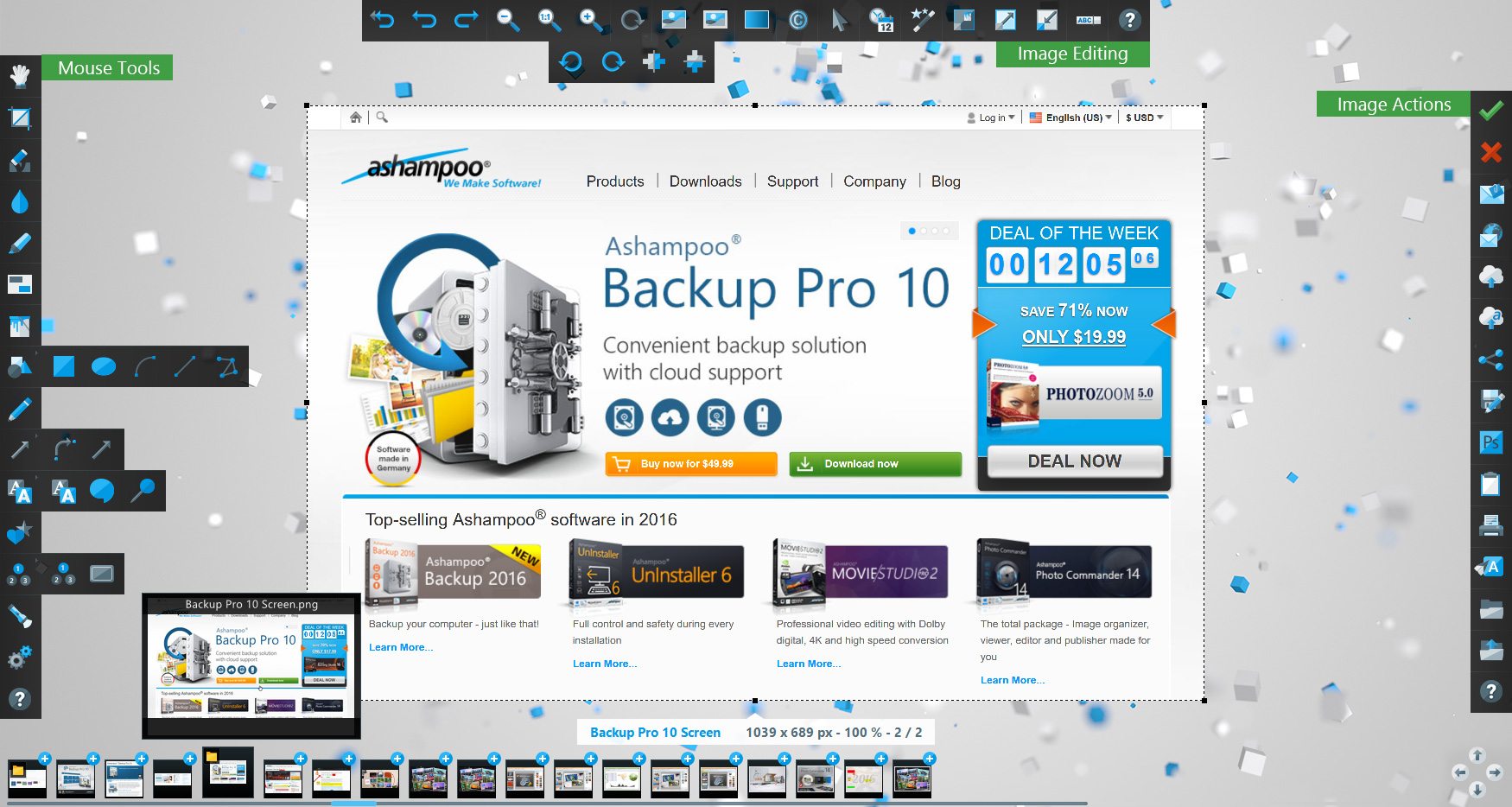 Sharing becomes simpler
Ashampoo Snap 9 allows you to instantly upload your screenshots to the cloud. Now, it also comes with support for third-party applications and thus, you can send images directly to Adobe Photoshop or Ashampoo Photo Commander for further editions. You can also shared images and videos directly on social media including Facebook, and Twitter.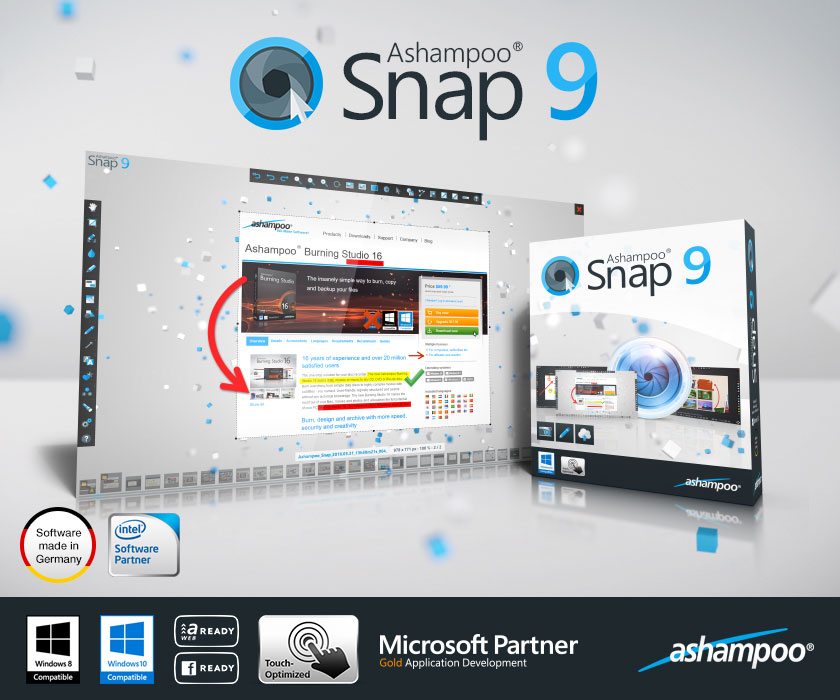 Quick text recognition
Ashampoo Snap 9 is much smarter to quickly recognize text for websites, images and scans. Its improved OCR accurately extracts words or passages from screen captures. The text recognition support comes for multiple languages including English, French, German, Spanish, Russian and Turkish.

Price
Ashampoo Snap 9 costs $49.99 and is compatible with Windows 7, Windows 8, Windows 8.1 and Windows 10. Here's your chance to obtain the license for free! Yes, you read it right. All you need to do is to tell us about your favorite screen capture and video editing tool in the comments below. We have 10 licenses for giveaway and if you are lucky, you can be one of them. Share your views with us in the comments and stand a chance to win the license to Ashampoo Snap 9.