Top Microphones Under $50
Though there are many options for microphones but choosing the right one is essential for attaining the best sound quality. For any beginner, the first question that comes to his mind is that which is the best mic for karaoke or vocal recording? Fortunately, there are many good options for microphones under $50 as well. Yes, you can get mics for such a low price. Here are the top microphones under $50.
1. Blue Snowball iCE Condenser Microphone
Blue Snowball iCE microphone delivers good audio quality much ahead of the built-in microphone of the computer. Whether at home, or office or anywhere, this microphone is capable of offering high-quality sound of your voice and computer-based voice recordings.
Ratings: 4.4/5 Stars (1862 Reviews)
Price: $49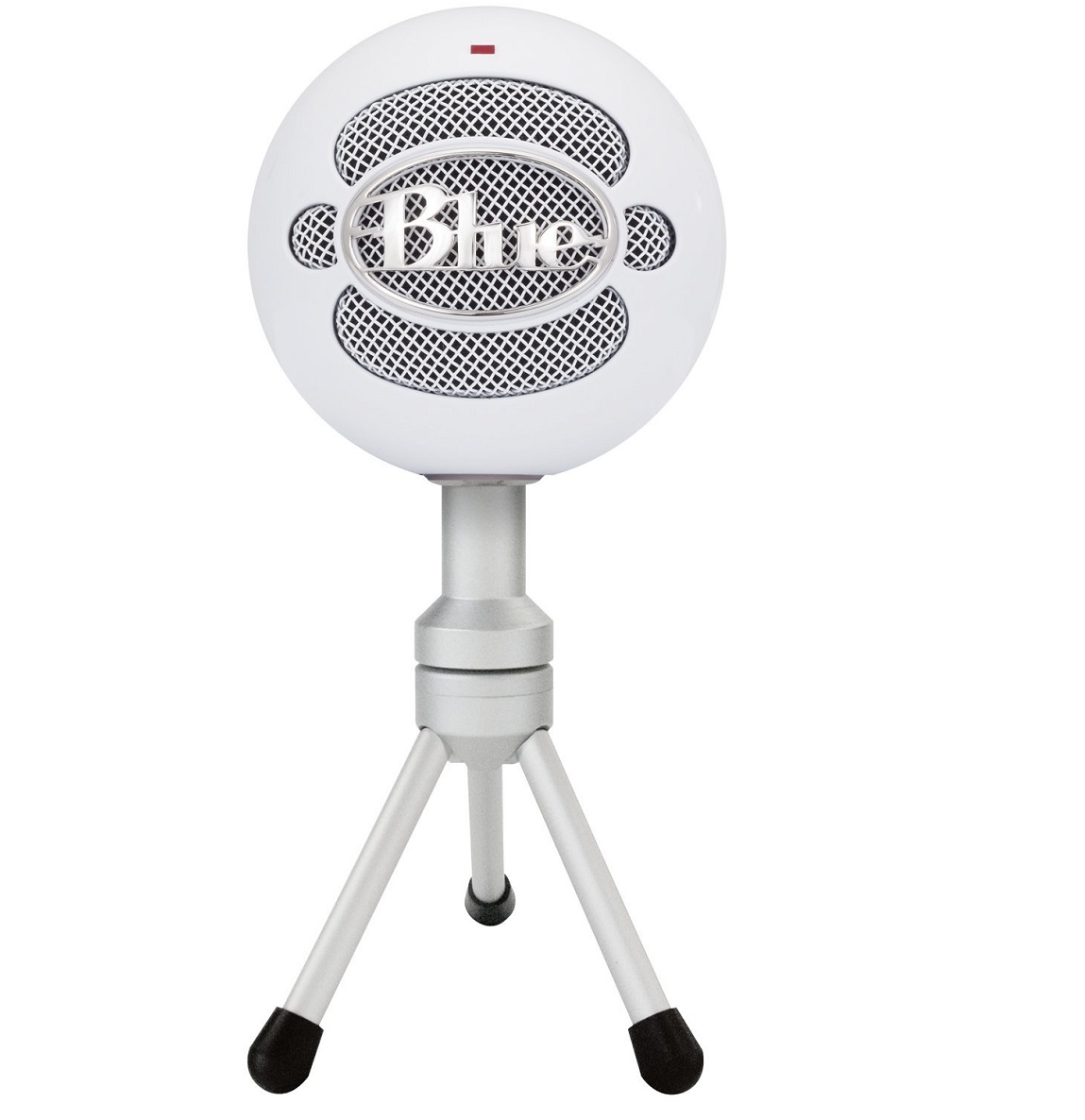 Buy Blue Snowball iCE Condenser Microphone
2. Singing Machine SMM-205 Unidirectional Dynamic Microphone
When on the lookout for top microphones under $50, singing machine SMM-205 unidirectional dynamic microphone is a good choice. It makes good enough sound and comes with durable build quality. It also comes with a 3.5mm adapter to let you plug the microphone into the stereo. Besides low price, it does a decent job of providing quality recordings.
Ratings: 3.9/5 Stars (1246 Reviews)
Price: $7.49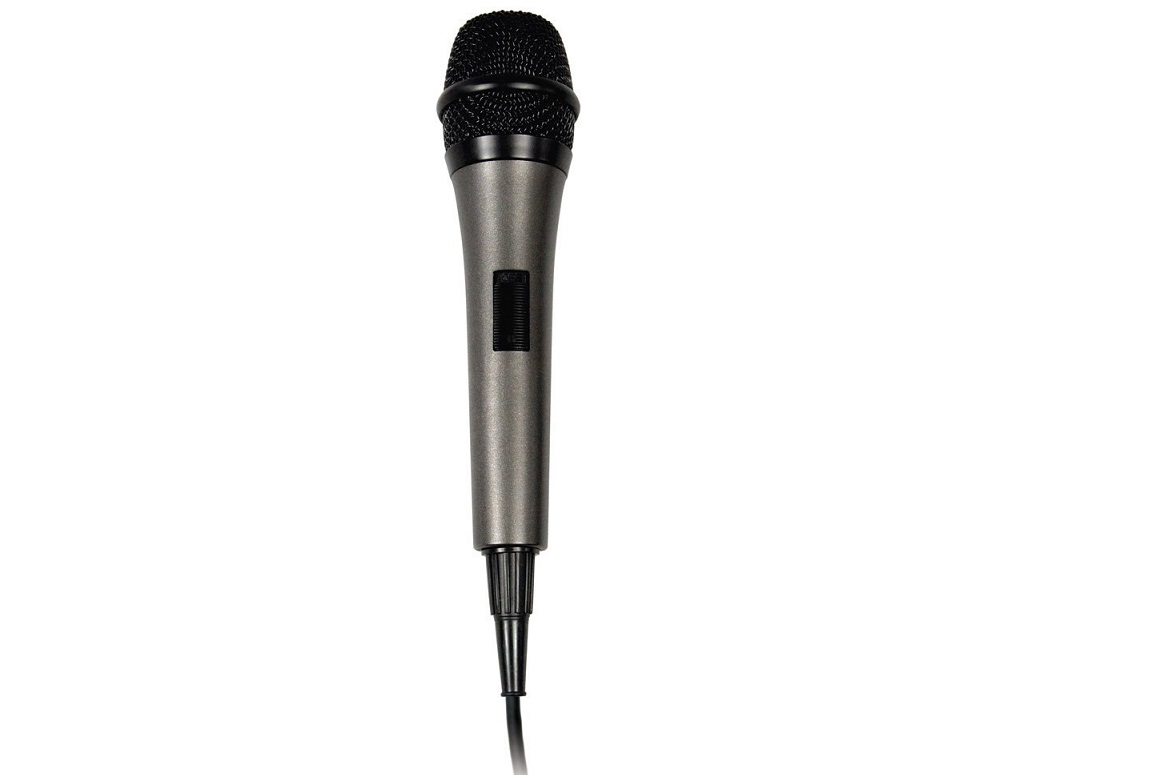 Buy Singing Machine SMM-205 Microphone
3. Pyle-Pro PDMIC58 Professional Moving Coil Dynamic Handheld Microphone
The moving-coil dynamic element of this microphone allows you a robust sound with high gain. This microphone features an XLR input to offer you the highest quality sound of your vocal performances. It is unidirectional and thus, picks up sounds that are directly in front of it. So, the audio is reproduced without any interference from other instruments or speakers on stage.
Ratings: 4.1/5 Stars (1111 Reviews)
Price: $18.00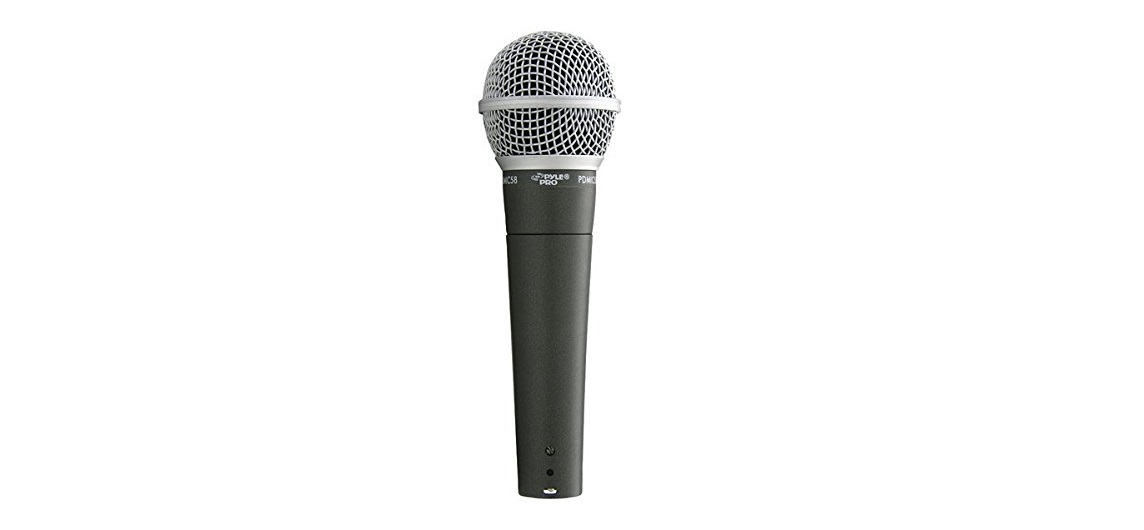 Buy Pyle-Pro PDMIC58 Microphone
4. Professional Stereoscopic Condenser Sound Microphone
This affordable microphone has won rave reviews from the customers for its amazing features. You can easily plug it into the headphone-style jack. It is a good mic for recording YouTube videos with no background noises and no complications. It allows voice to come out clear and crisp.
Ratings: 3.4/5 Stars (795 Reviews)
Price: $14.99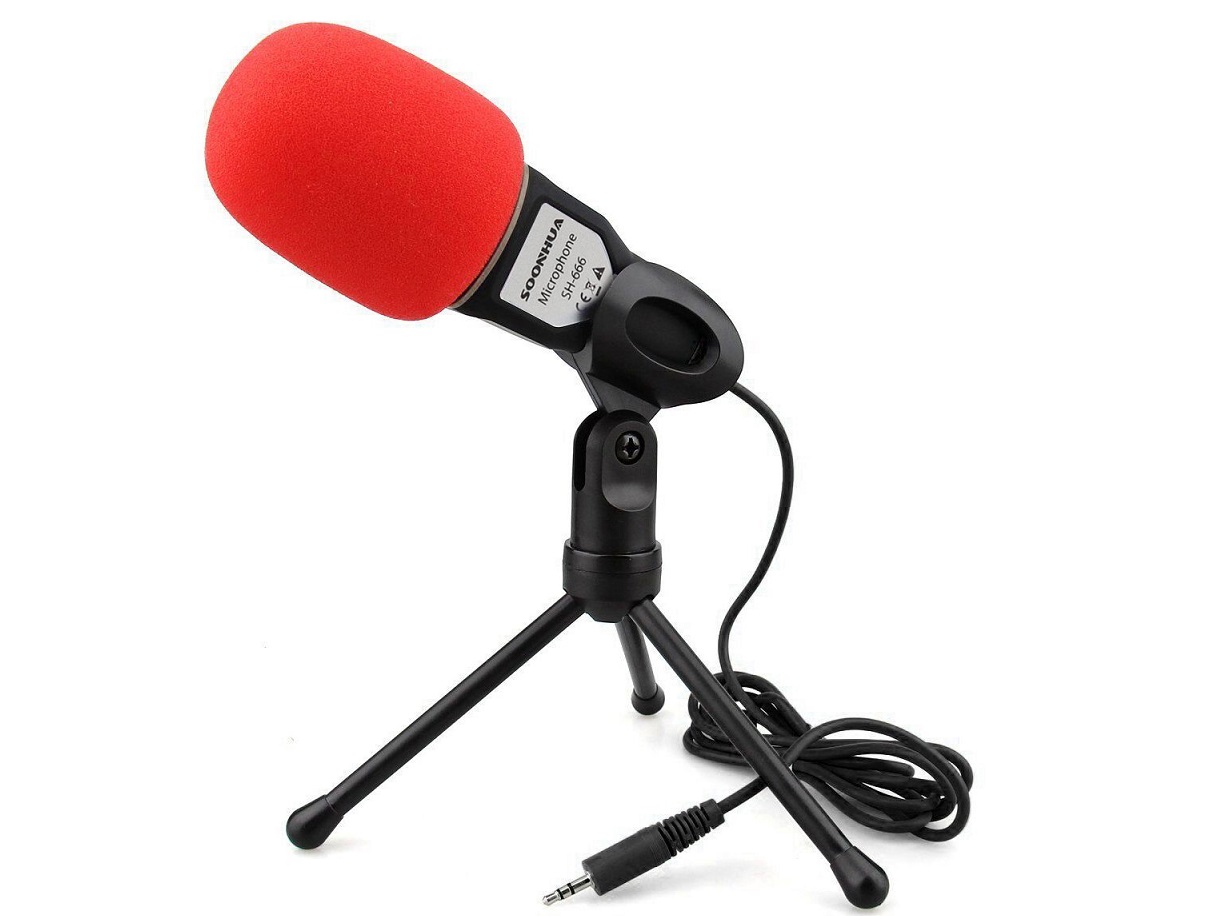 Buy Professional Stereoscopic Condenser Sound Microphone
5. Behringer Ultravoice Xm8500 Dynamic Cardioid Vocal Microphone
Behringer Ultravoice dynamic cardioid vocal microphone comes with frequency response of 50Hz to 15kHz. It offers two-stage pop filters to minimize breath and pop noise. The microphone is resistant to moisture and thus, is a good choice for live vocal applications as well as for recording amplified instruments. Made with tough metal construction, it can withstand countless gigs. It also comes with a mic clip and stand adapter.
Ratings: 4.5/5 Stars (713 Reviews)
Price: $19.99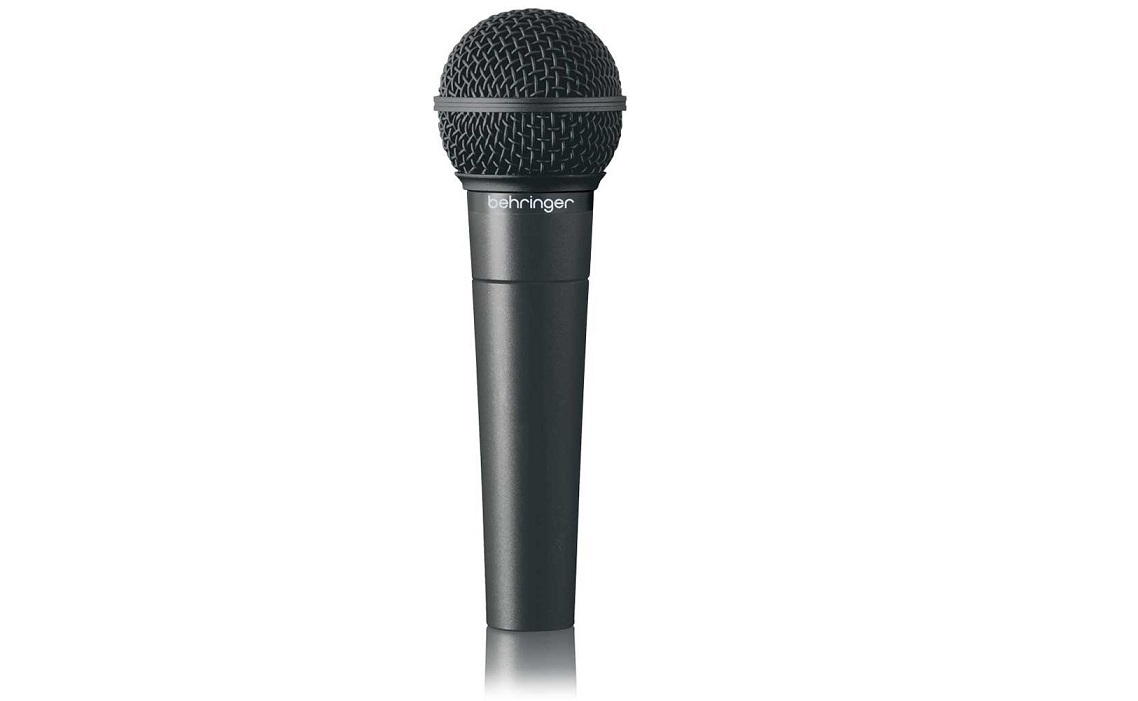 Buy Behringer Ultravoice Xm8500 Microphone
6. Audio-Technica ATR-1100 Dynamic Vocal/Instrument Microphone
This microphone by Audio-is a unidirectional dynamic microphone. This handheld dynamic mic is ideal for vocal and instrument miking in performance and practice. It is also great for major broadcast music events such as Grammy Awards etc. It has a frequency response of 80-12,000 Hz with impedance of 500 ohms.
Ratings: 3.6/5 Stars (673 Reviews)
Price: $12.88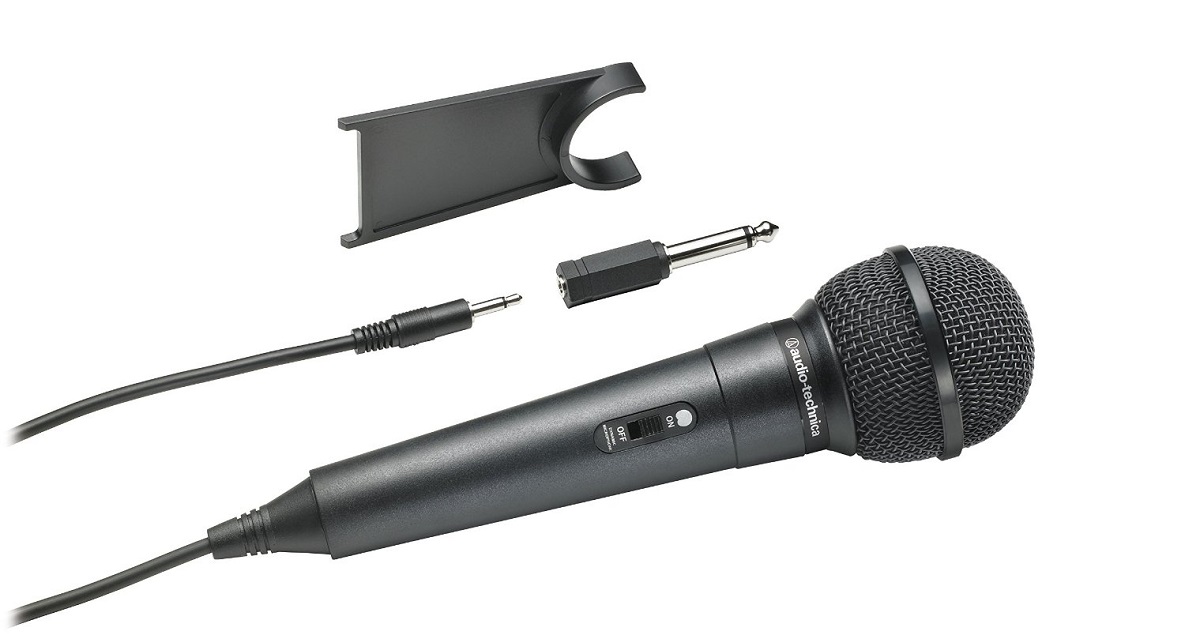 Buy Audio-Technica ATR-1100 Microphone
7. Floureon BM-800 Condenser Sound Studio Recording Microphone
One of the best studio mics, it features an excellent design and sound quality. It goes a decent job of recording audios and works with the power from desktop headphone output. With this microphone, you also receive a spider shock mount. Since this is a condenser microphone, it will require a 48V phantom power box or an audio interface that will make the sound more clearer if you plan to use with a laptop.
Ratings: 3.9/5 Stars (406 Reviews)
Price: $27.98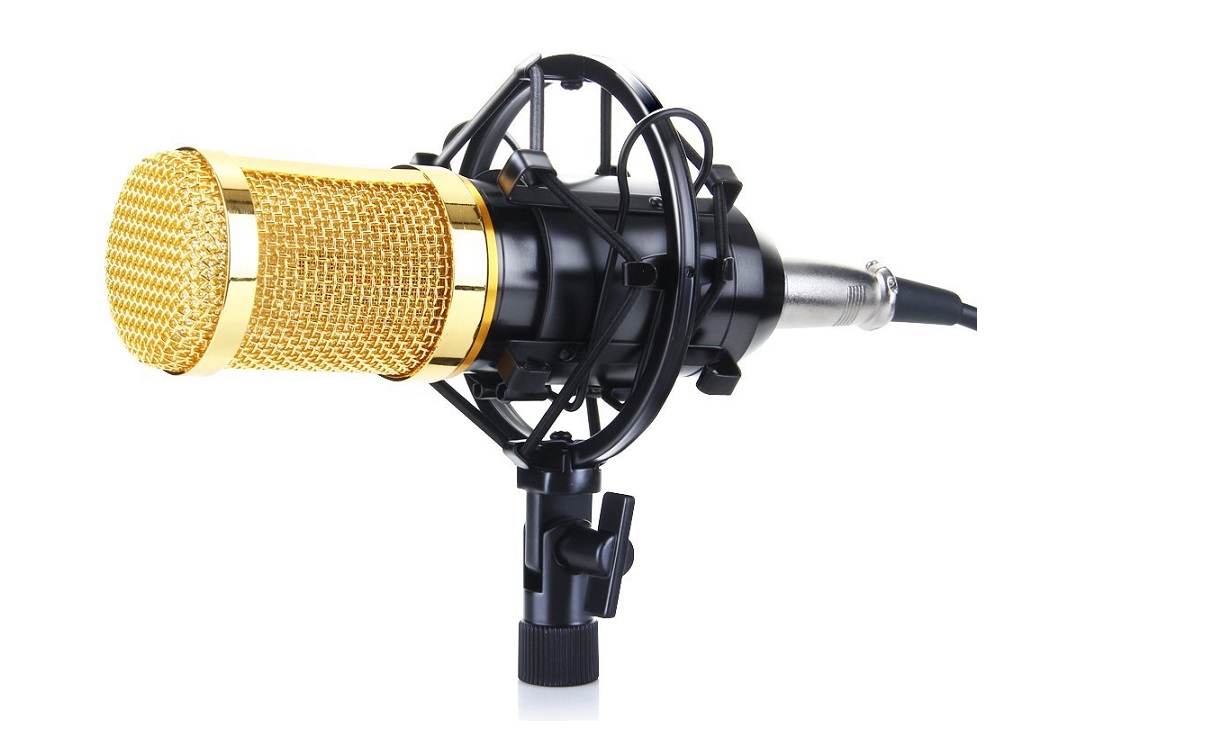 Buy Floureon BM-800 Microphone
8. Singing Machine SMM-107 Karaoke Wireless Microphone
It is a wireless uni-directional dynamic microphone that offers wide frequency response and high sensitivity. It works perfectly as a plug and play microphone and comes with a USB dongle to monitor audio. The mic performs admirably in live recordings as well.
Ratings: 3.4/5 Stars (248 Reviews)
Price: $11.89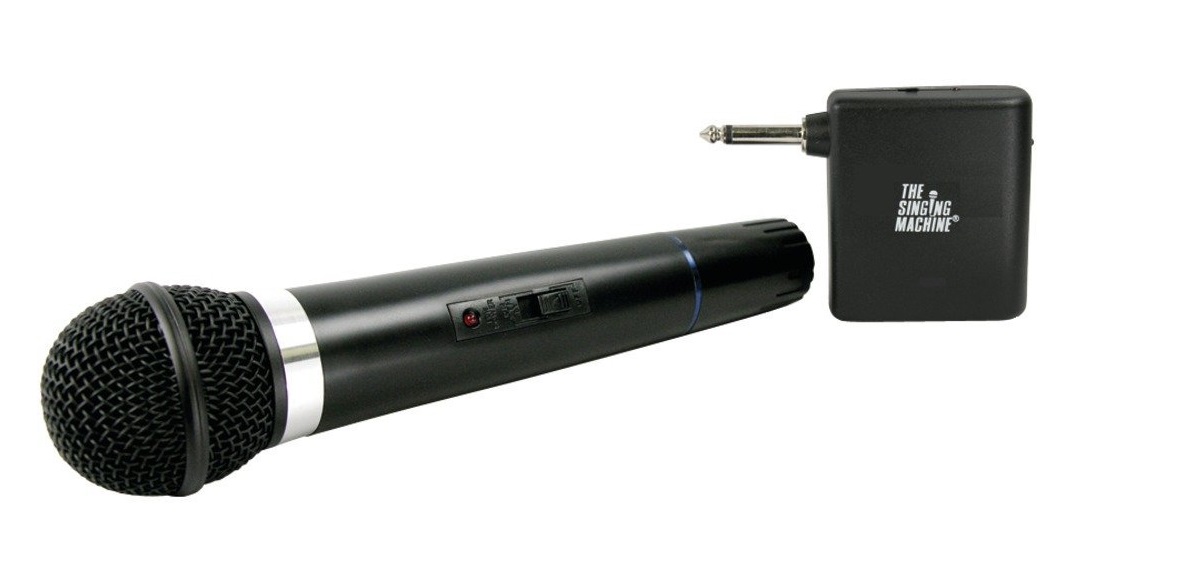 Buy Singing Machine SMM-107 Microphone
9. Hisonic HS308L Portable Microphone
The HiSonic portable microphone comes in two options: wireless and wired. You can easily turn the microphone into a wireless one by plugging the antenna and putting the battery. It offers good quality sound with no interferences. They are a good choice when looking for top microphones under $50 for karaoke.
Ratings: 3.3/5 Stars (213 Reviews)
Price: $19.99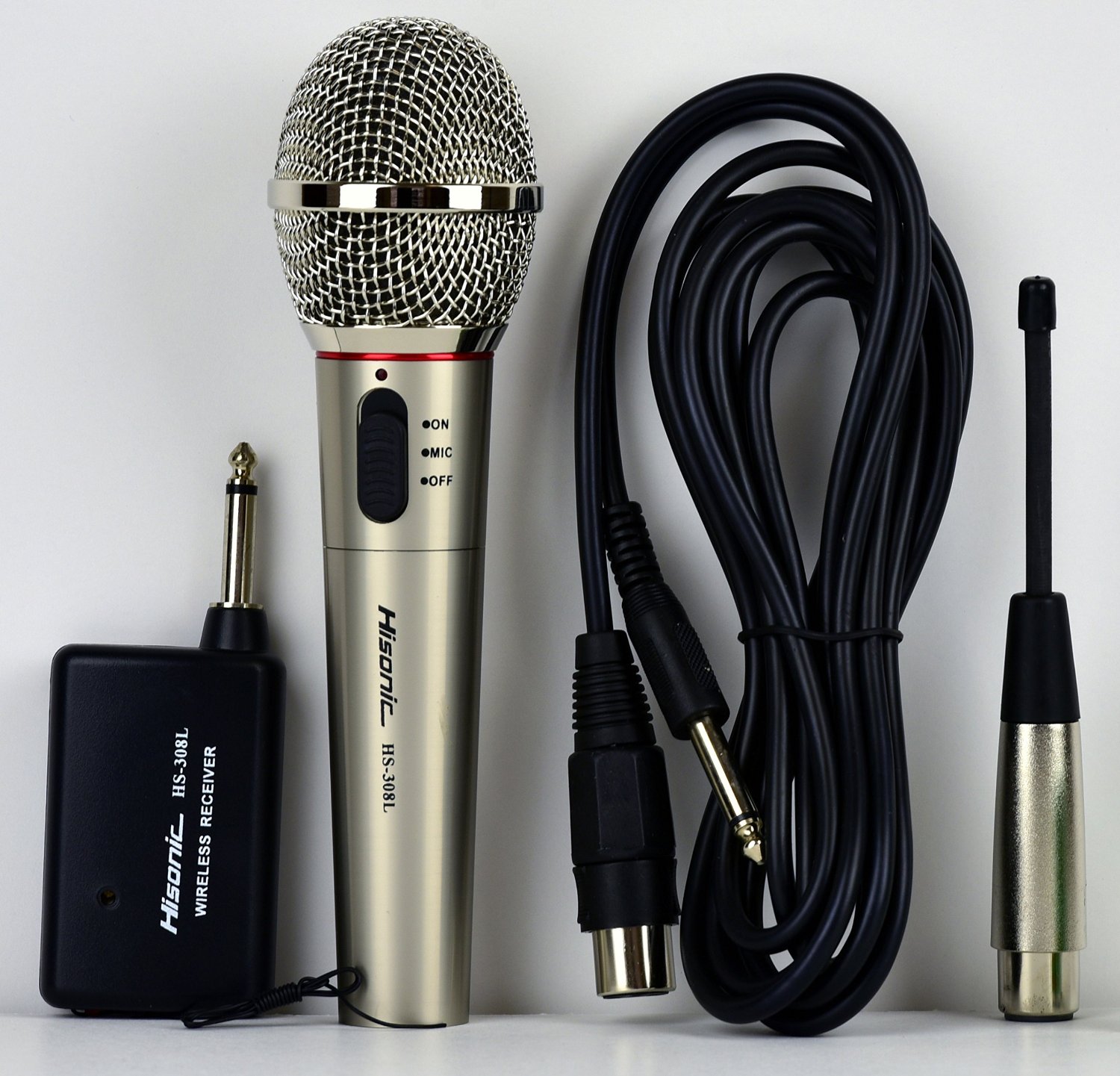 Buy Hisonic HS308L Portable Microphone
10. VERKB Wireless Microphone
Here comes a handheld wireless microphone that uses the highest quality chipset to produce clear music rhythm. Whether it is a home party, travel or camping, it allows you to show your voice. You can easily connect to your Bluetooth device to play music. Also, you get the flexibility to use it as a microphone or speaker or both at the same time. This impressive microphone offer crisp and clear sound.
Ratings: 4.3/5 Stars (38 Reviews)
Price: $47.99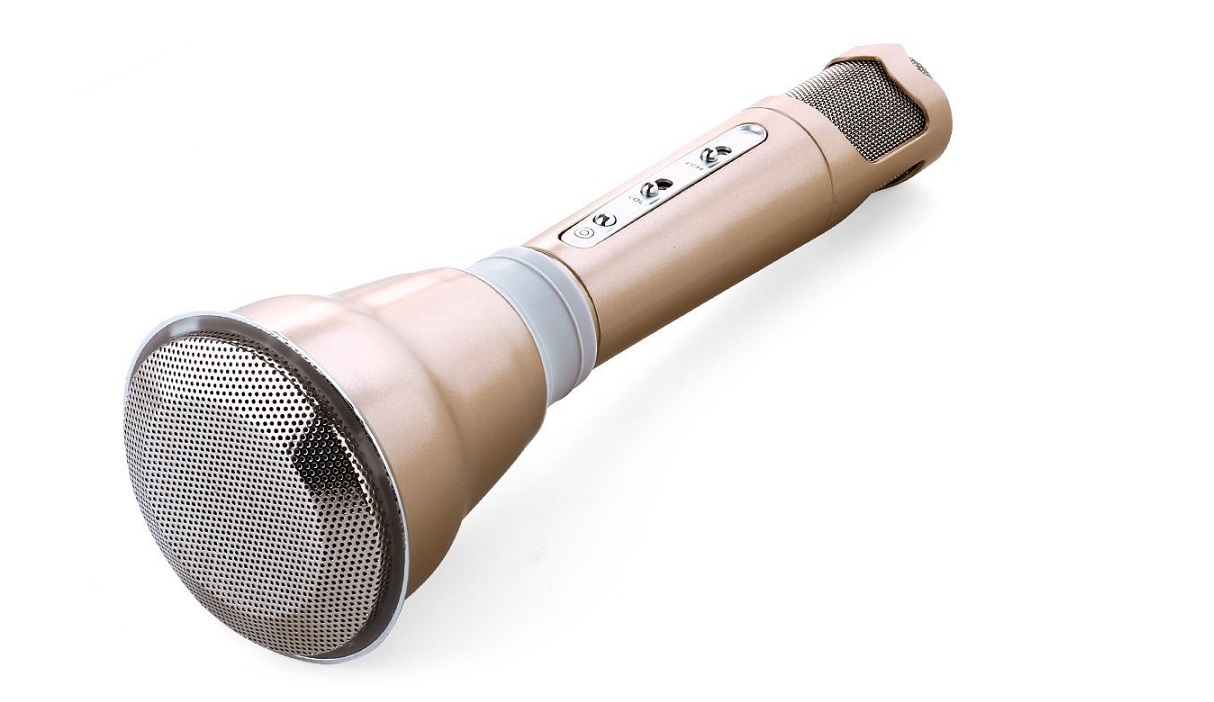 Do you have any other favorite microphone under $50 to recommend? Let us know your thoughts in the comments section below.