Meet Able2Extract Professional 10
Able2Extract Professional 10 is one of the most amazing choices for PDF converter software. It provides you incredible PDF conversion options. It allows you to convert documents from one format to another effortlessly. It ensures that the resulting format contains all the information as that were in the original and no data is lost during the conversion. Here are the features of the latest Able2Extract Professional 10.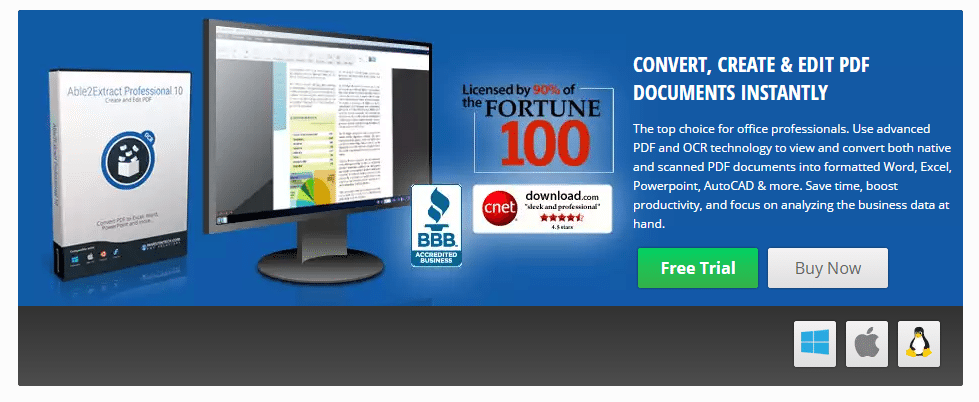 Feature-Rich PDF Converter:
Able2Extract Professional 10 is an excellent software that comes PDF conversion easy. It is capable of instantly converting any PDF to 12 file formats. Let's have a look:
Any printable file to Excel
PDF to CSV
Convert any digital format to PDF
PDF to Excel
PDF to Word
PDF to PowerPoint
PDF to Publisher
PDF to Images
PDF to Autocad
PDF to open source formats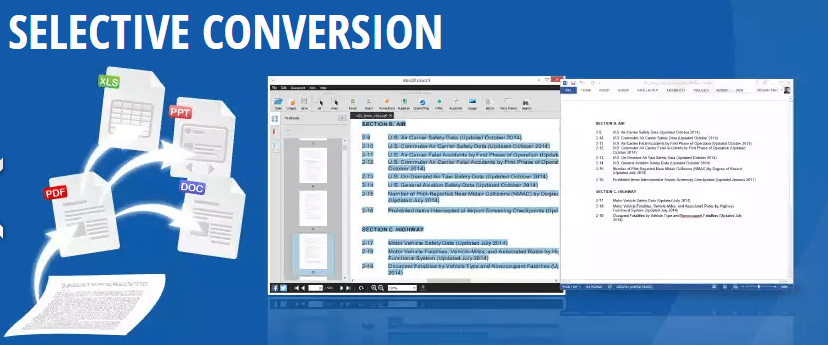 User-Friendly Interface
The software comes with a simple and clean interface and conversion is very easy. The entire conversion is done within a few clicks with the series of tip balloons indicating the range of steps to follow. Start by clicking Open or Create and after opening the file, choose to convert it to PDF or select OCR functions. Now, you will be able to set security parameters.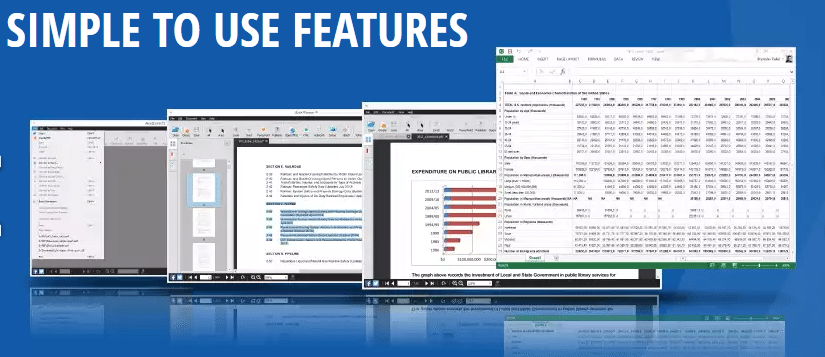 PDF Editing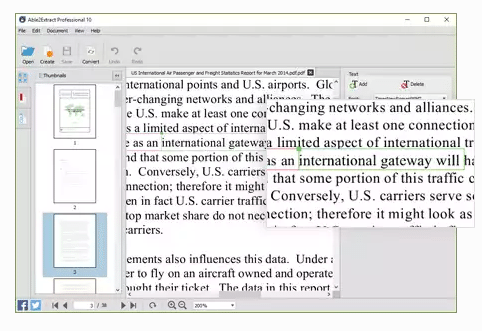 When you want to edit text in the existing PDF, this software comes handy. Open the PDF and click on the Edit button on the top tools bar. A new set of options will pop up and you will be able to edit the text. You can convert PDF to different formats easily. You can choose to customize the font, text placement and more. In addition to text editing, it is also capable of customizing PDF pages with paper sizing standards for printed documents.
Improved OCR
Able2Extract Professional 10 comes with improved improvements. It has the ability to take low-quality pages of images and text in PDF to convert it to proper digital text. It ensures that accurate scanned PDF content is offered.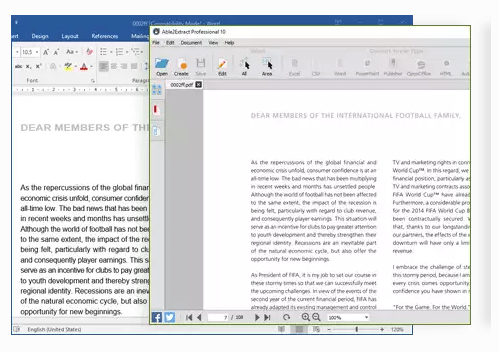 Advanced Excel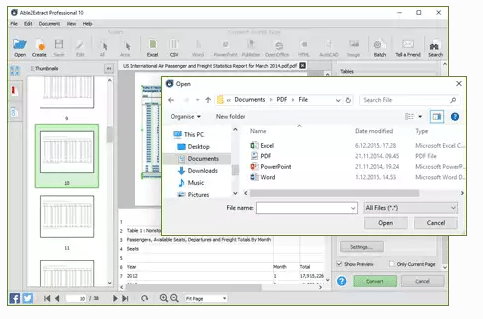 The latest version of Able2Extract Professional allows you to convert any printable format to Microsoft Excel. You can transfer data from any format into an Excel. The latest PDF conversion engine has the ability to convert even the most complicated tables into Excel spreadsheets.
Direct Export to CSV
With Able2Extract Professional 10, you can convert PDF to CSV and TSV formats. It extracts PDF data into raw text formats. The software directly integrates your textual data and offers a direct PDF extraction process. You can turn PDF data into database formats to identify industry trends and make informed business decisions.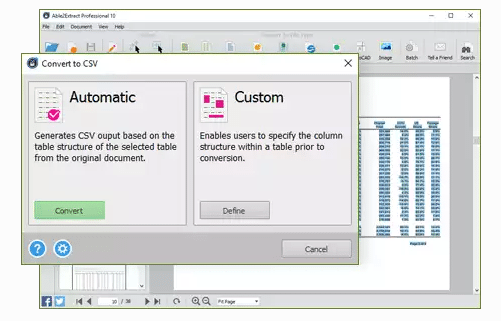 Split and Merge PDFs
Able2Extract Professional 10 allows you to merge and split PDFs easily. You can insert or extract pages to and from PDFs into your existing document. It ensures that the data is always accurate. This is one of the useful features for corporate meetings, business collaborations and more. Thus, you can assemble and tailor business PDFs without leaving it.
You can also check out our detailed review of Able2Extract PDF Converter by clicking here.
Compatibility Details
Able2Extract Professional comes with a 7-day free trial. So, you can give it a try first before buying it. As far as the system requirements are concerned, the image says it all. The full license comes at a price of $129.95.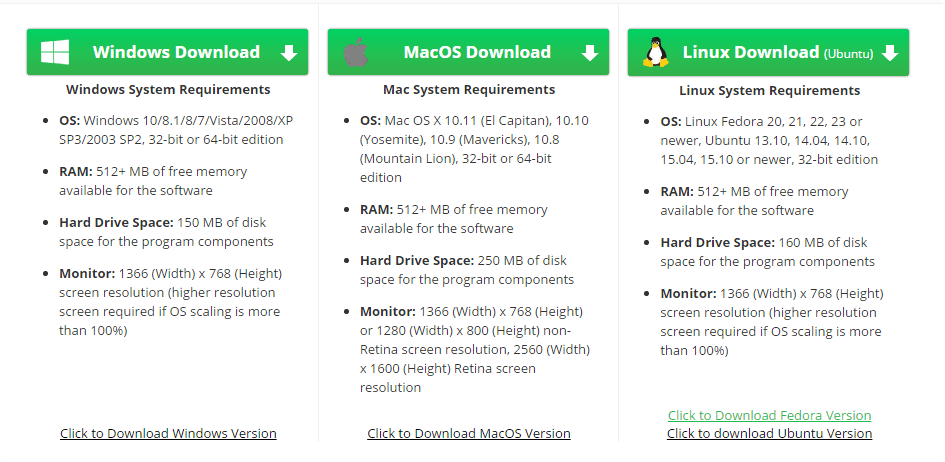 Are you impressed with features of Able2Extract Professional 10? Share your thoughts with us in the comments.