There are times when we need to convert our PDF files to Word files or other editable formats for a number of reasons. If you search for PDF converters in Google, Yahoo or Bing, you'll find a great list of converters which instead of providing the solution creates perplexity. Deciding the right PDF converter is essential as you cannot compromise with the security of your files. At the same time, you don't want to spend money at first trial in order to get an insight about working of the tool. Here, Cometdocs PDF Converter perfectly fits in your needs.
This reliable PDF converter has been launched with the purpose to provide users with easy and quick conversions. It comes with a host of useful features that make conversions a simple task.
Let's have a close look at its features:
1) Online file conversion
2) Easy access from Google Drive
3) A great solution to your storage needs
4) Efficient Cometdocs OCR Engine
5) Free conversions
Cometdocs PDF Converter allows you to convert up to 5 conversions per week. You can upgrade to premium level to get unlimited conversions with plans starting at $9.99/monthly. Referral allows you to get up to 25 conversions per week. This is an excellent feature that comes with Cometdocs as it allows you to try it before making the final purchase.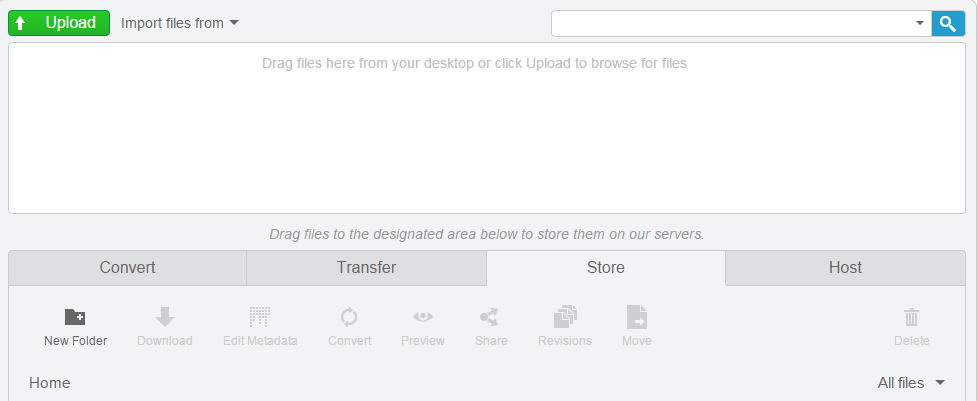 6) Use Cometdocs from any platform
Cometdocs PDF Converter in Progress
You can convert your PDFs to almost any format without leaving Google Drive. Here are the steps:
1) We downloaded the extension from Chrome Web Store.
2) Select the file that you want to convert and right-click to select Open with Cometdocs PDF converter. For example, we chose a PDF file to convert it to Word.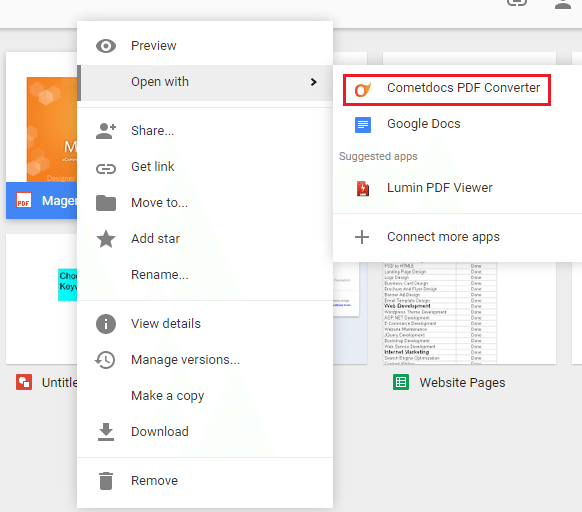 3) Now, you'll need to confirm for account creation.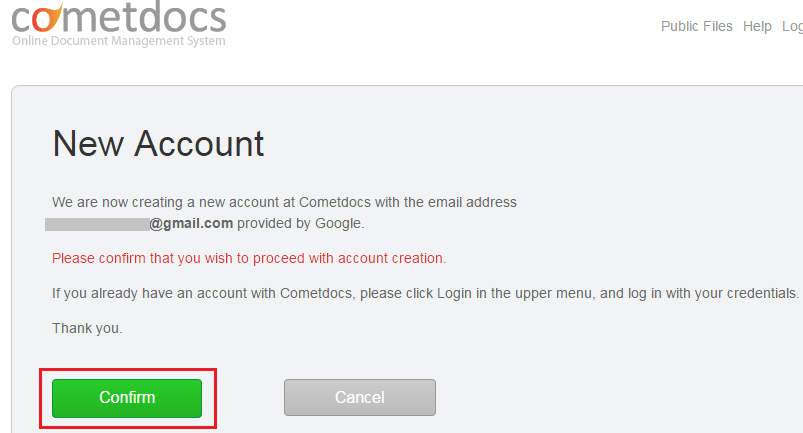 4) Now, select the type of file to which you want to convert your PDF file. For example, we selected Word file and then click Confirm.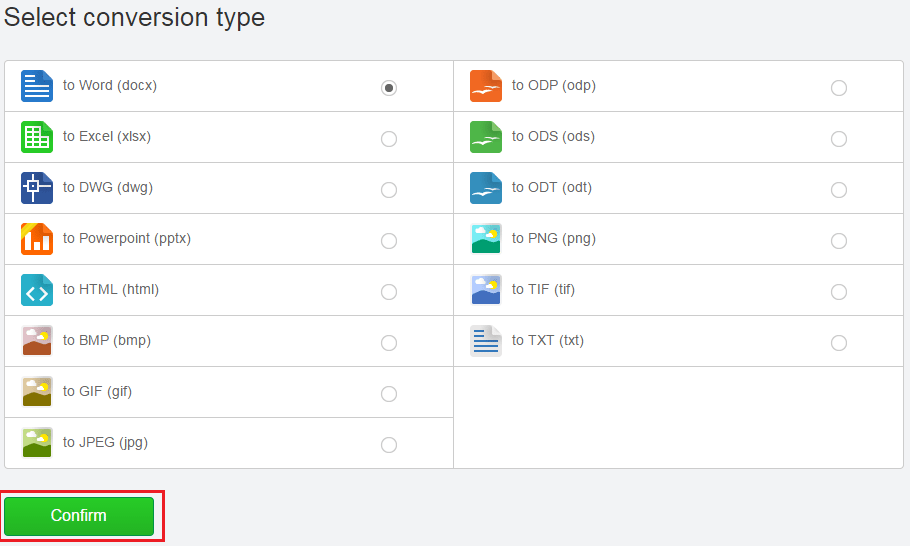 5) You will now see the conversion process going on. The tool is fast and responds quickly. It converts the file in a matter of few seconds.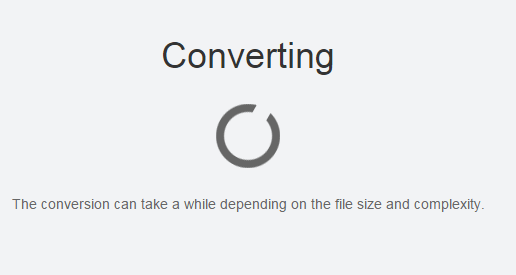 6) That's it! Your PDF has successfully been converted to Word (or the format you choose). You can also download the converted file.
7) You'll see both PDF as well as Word files in your Google Drive and can access them anywhere and anytime.
Useful insights about Cometdocs PDF Converter:
Cost: Free
Version: 0.0.0.2
Size: 24.4 KB
Updated: February 18, 2015
Ratings: 4 out of 5 stars
Download Cometdocs
Wrapping Up
We are really impressed with the quality and efficiency of Cometdocs PDF converter. Not only, it does quick conversions but also supports a great number of formats. The free conversions are another great feature which make it a must-have. All-in-all, it is a complete needs for document management and online storage needs. So, just give a try and let us know how you feel about in the comments section below!
If you like our content, please consider sharing, leaving a comment or subscribing to our RSS feed to have future posts delivered to your feed reader.

Please follow us on twitter @CodeRewind and like us on facebook