Meet Nikon D500
Nikon D500 is aimed at serious photography enthusiasts and professional photographers looking for a smaller camera than a full-frame model. The camera does a good job of tracking the movement in various focus modes and in low and flat lighting conditions. It crop factor (1.5x) and longer video recording possibilities are another plus for professionals.
Build Quality
The camera feels solid and durable. There's a decent grip with a textured coating and a ridge on the back to make thumb easily rest, offering a comfortable holding experience. The overall design of D500 comes with really nice improvements. The body features dedicated buttons for ISO, image quality, WB etc. The integrated vertical grips of camera are nice and the lighter and portability weight of this smaller design are a great plus. The rear control layout is familiar for Nikon users except for the addition of a D4s-style dedicated AF joystick for direct AF point selection. The sub-selector rests in the position your thumb rests at naturally.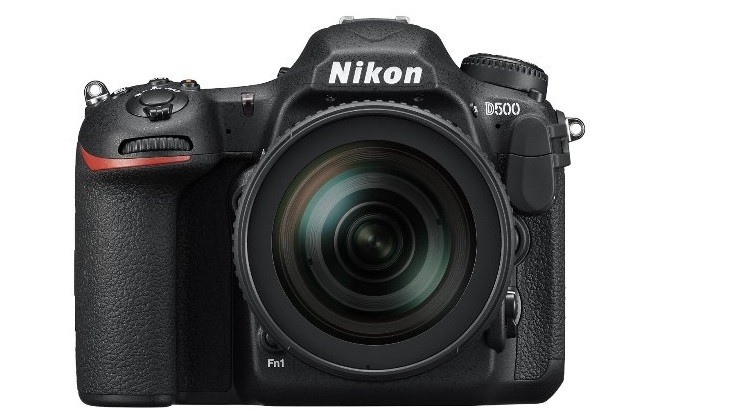 Features
It comes with an effective pixel count of 20.9 million and enables a maximum continuous shooting rate of 10fps for up to 200 14-bit lossless compressed raw files and standard sensitivity range of ISO 100-51,200 with five expansion settings taking up to equivalent of ISO 1,640,000. The D500 is capable of recording 4K UHD (3840 X 2160) movies in 30p/25p/24p. It features an in-camera Vibration Reduction system to smooth out hand-held footage and create 4K timelapse movies in-camera. Nikon D500 features an eye-level pentaprism viewfinger to offer 100% vertical and 100% horizontal coverage to offer premise framing and 1.0x magnification.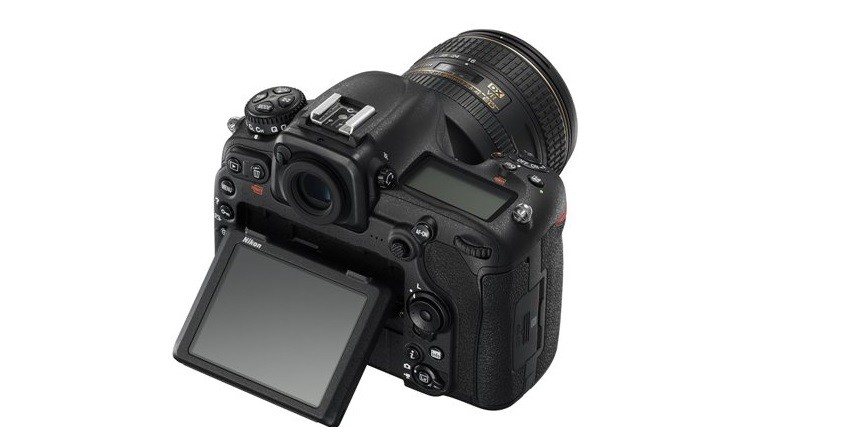 20.9 Megapixel DX Sensor
The D500 camera comes with a 20.9 megapixel DX sensor with resolution of 5568 x 3712 pixels. The sensor design of the camera allows you to produce fantastic image quality. It is able to deliver extremely crisp detail and make the most out of 20mp sensor.
Handling
Nikon D500 comes with a metal chassis with all joints and controls are weather-sealed. There's a weather-proof cap to protect the hotshoe. D500 feels pretty tough and well made with the large front grip and thumbrest on the back. It comes with same durability, rugged build and ergonomics that are associated with Nikon's Best DSLRs.
SnapBridge
With D500, Nikon has introduced SnapBridge to offer a better link between camera and mobile devices and requires users to install a free app. It uses the power of Bluetooth technology to ensure that you are always connected. SnapBridge is one of the few features one needs to transfer large size files using Wi-Fi connectivity.
Tilting touchscreen
D500 is the first one to use a professional Nikon SDLR. It comes with an intuitive interface and during playback, you can comfortably pinch and stretch to zoom in or out of the images. The touchscreen with its frame advance bar features makes image review fast. Nikon has implemented touch AF/shutter with new touch display. On the back of the camera, it features 3.2 inch 2,359,000-dot screen. It is bright and works well even under the bright, glaring lights.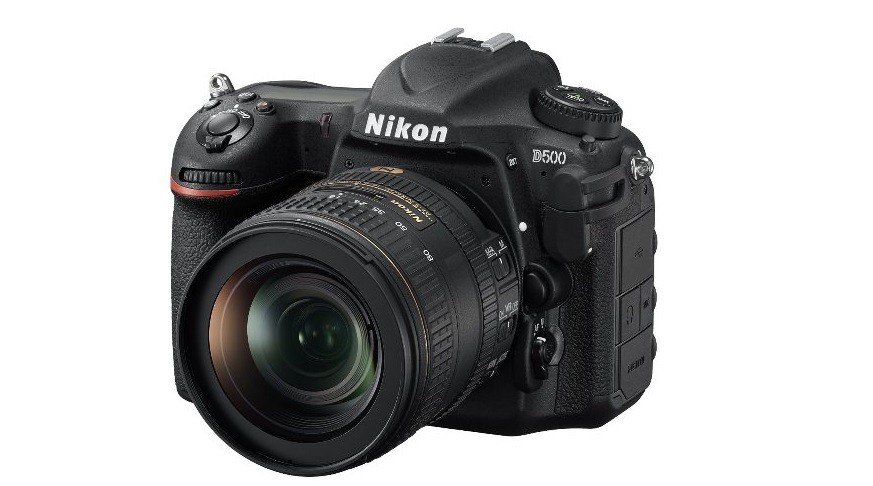 XQD and SD slots
The D500 comes with a perfect blend of XQD and SD slots and is compatible with latest G-Series and UHS-II standards, respectively. The newest XQD cards allow speeds up to 400MB/s write and 350MB/s read. The camera offers the best-in-class speed with XQD and the utility of SD. You can set the second card slot for backup, overflow or to save JPGs.
Continuous Shooting
Video shooters will be excited to learn that the camera shoots 4K/UHD video at up to 30p internally. It can also output uncompressed video over HDMI. The D500 shoots at an impressive rate of 10 FPS and will sustain this for 200 frames of 14-bit compressed RAW using XQD cards. This FPS continuous rate is a boon for capturing those perfect moments. It features 15 AF points that are compatible with f/8 effective maximum aperture down to -4EV.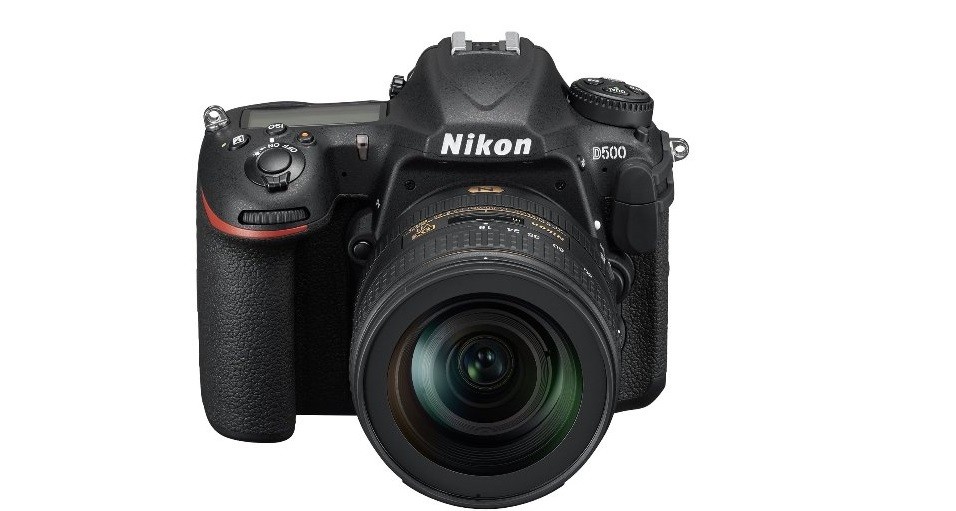 Nikon D500 will be released on March 15, 2016 and you can pre-order at Amazon.com.
Does the specifications and features of Nikon D500 impress you? Will you purchase it? Share your thoughts with us in the comments.